An Eggcelent Gift - Limited Edition New Custom Monogrammed Egg Cups
"If an egg is broken by an outside force, life ends. If broken by an inside force, life begins. Great things always begin from the inside."
Introducing new at Sasha Nicholas - porcelain limited edition Custom Monogrammed Egg Cups now available - click here - in our single letter Couture Gold Monogram as pictured below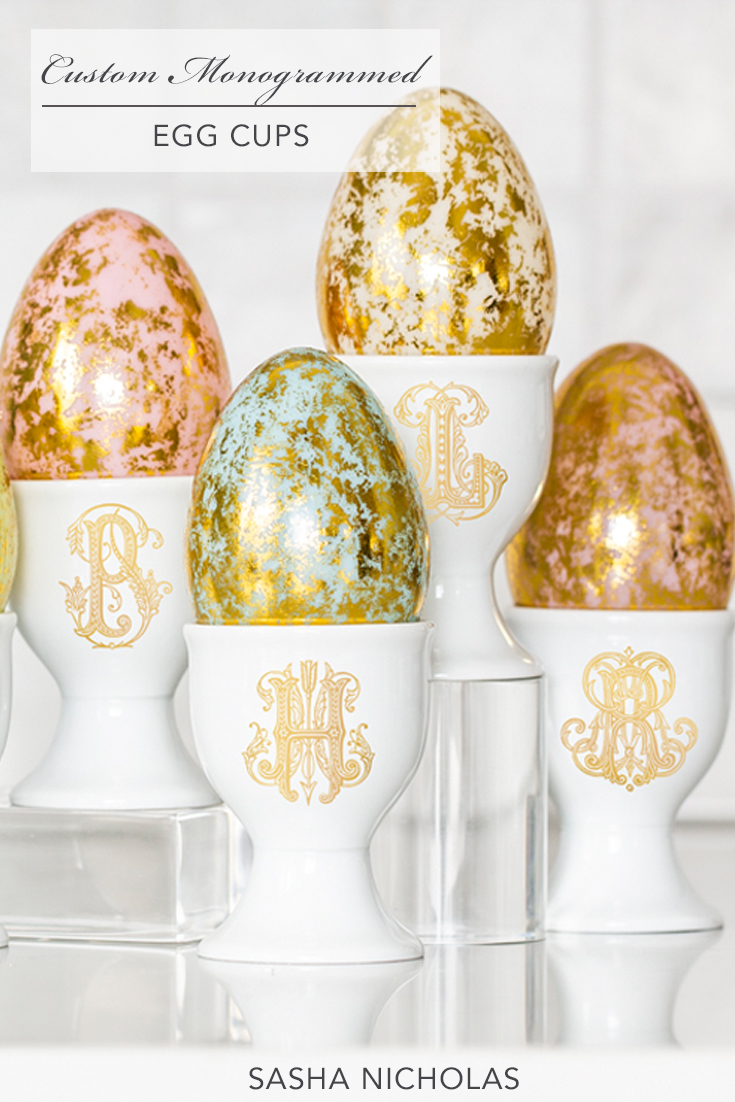 Egg Cups, also referred to as egg servers, are containers used to serve boiled eggs. Our custom Egg Cups are hand created with a concave portion to hold the actual egg within. It also is designed with a small base to raise the egg providing stability while creating a sophisticated display for your table. Because our Egg Cups are made from the finest European porcelain, they are also oven and dishwasher safe.
Did you know that Egg Cups have actually been in existence since the prehistoric times, some of the earliest discoveries were in Crete. This discovery implies that Egg Cups have been being used since the 18th century. The earliest Egg Cup ever recorded ever found was in the ruins of Pompeii, possibly created in 74 BC. This particular Egg Cup was made out of silver but was preserved in lava.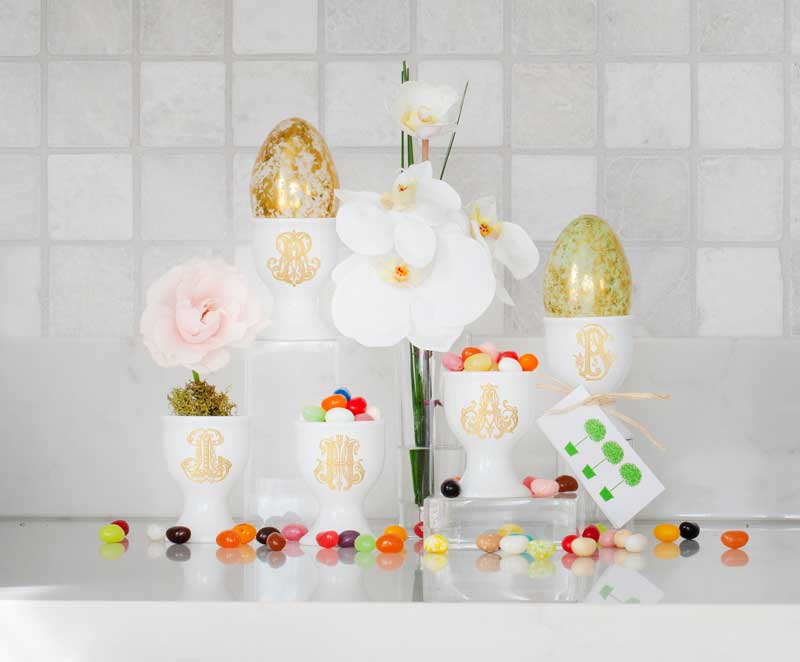 A wonderful edition to any Spring time gathering, these custom monogrammed Egg Cups make the perfect personalized table accent. Click here for more information about the Sasha Nicholas Egg Cups. As seen above, you can add your favorite little Easter candies, individual floral arrangements, and even use as an Easter dinner place card. Order yours today while they are available!
Meaningful Wishes,