HEREND ARTIST SIGNING EVENT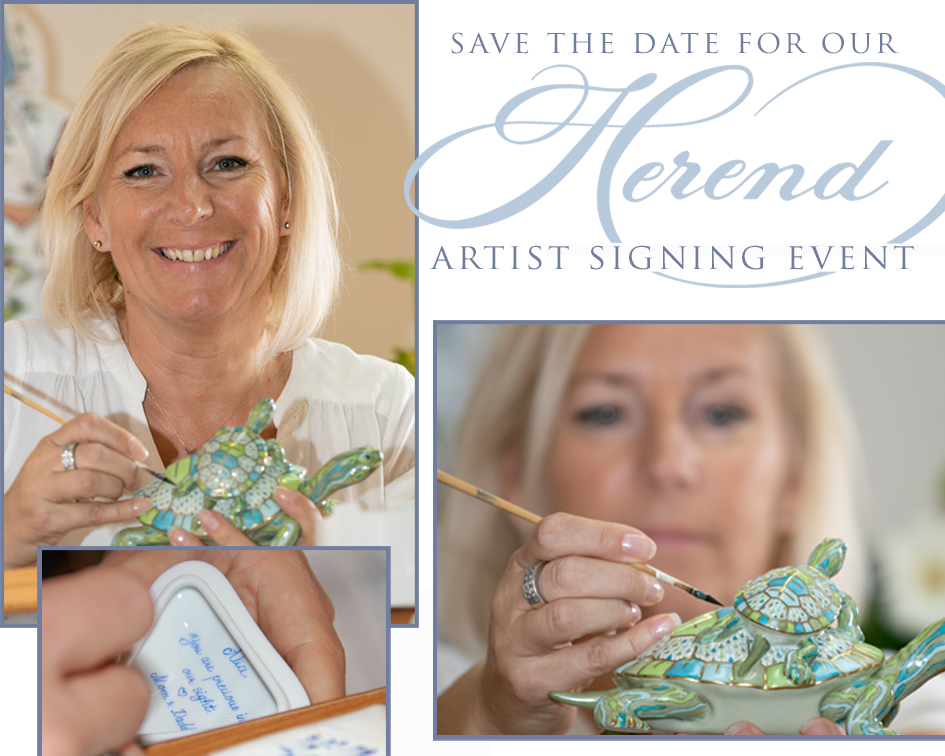 We are thrilled to announce our upcoming Herend Artist Signing Event at our boutique on October 30th (more event details listed below) featuring Herend Artist Marianna Steigervald.
Customers can anticipate seeing the entire stunning Herend Artist Showpiece Collection of one-of-a-kind figurines featuring unique patterns & colors that are not typically found in the United States. And of course the "crown jewels" of the Herend brand, the Herend Reserve Collection, that showcase the exceptional artistry of the Herend brand and that captivate as stunning pieces of art.
The Herend brand has earned worldwide acclaim for its exquisite porcelain soon after its founding in 1826 and today is the largest European manufacturer of handcrafted, hand-painted porcelain.
Every year there is a specific piece that is created just for the event and is the showpiece for the entire tour - this year's piece features a gorgeous set of turtles. Each are hand painted in an stunning mix of Herend's classic fishnet pattern combined with vivid streaks of colors like turquoise, lime green & gold.
The rest of the showcase collection includes figurines painted in Herend's signature fishnet pattern but in exclusive colors such as lavender, turquoise, key lime & pink combo, copper, platinum, gold, grey, and forest green which are rarely found in the United States.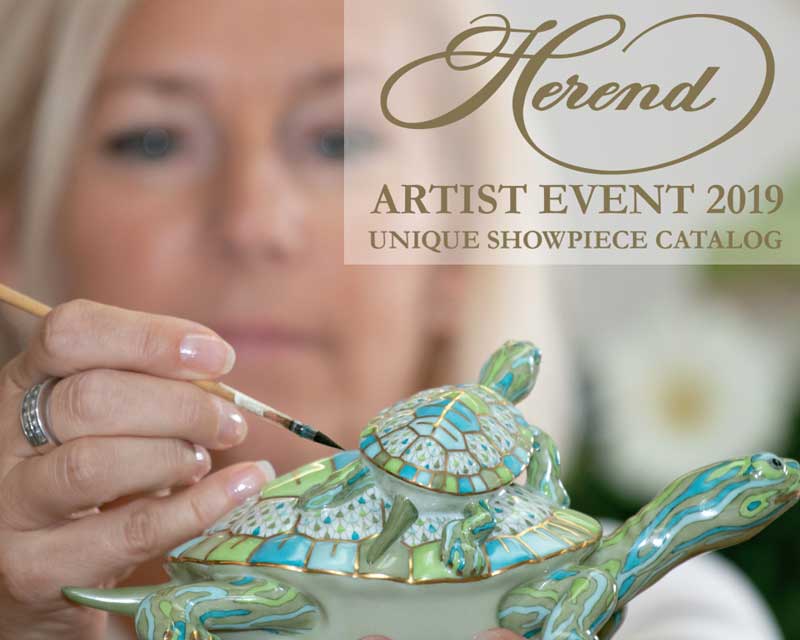 Click below to see the entire Herend Artist Event Showpiece Catalog and the Reserve Collection now available on our website and in our boutique. Can't make it? Contact us today to reserve your favorites and to have them signed by Marianna the day of the event in time for holiday delivery. We always offer Free Shipping & Personalization on all Herend Orders.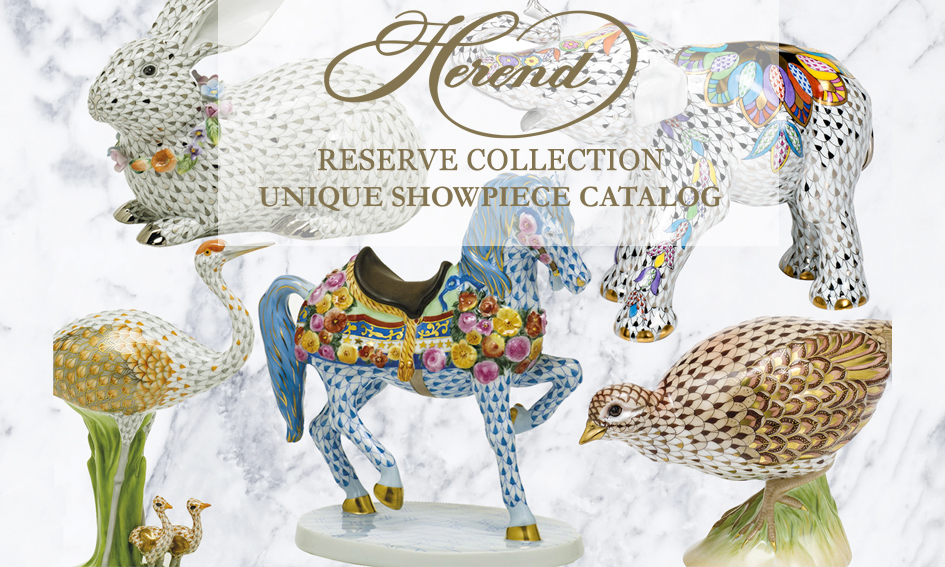 About the Herend Artist: "Marianna Steigervald has been with Herend for over 21 years, and 2019 marks her sixth U.S. artist event tour. One on the manufacturer's few master artists among its hundreds of painters, Marianna has built a loyal U.S. following of Herend aficionados who look forward to her visits year after year."
Herend Artist Signing Event Timeline:
Tuesday, October 29th - 5:00 - 8:00 PM - Cocktail Party
Wednesday, October 30th - 10:00 AM - 5:00 PM - Meet the Artist
Sasha Nicholas
9752 Clayton Road | Saint Louis, Missouri 63122 | 888-877-5230