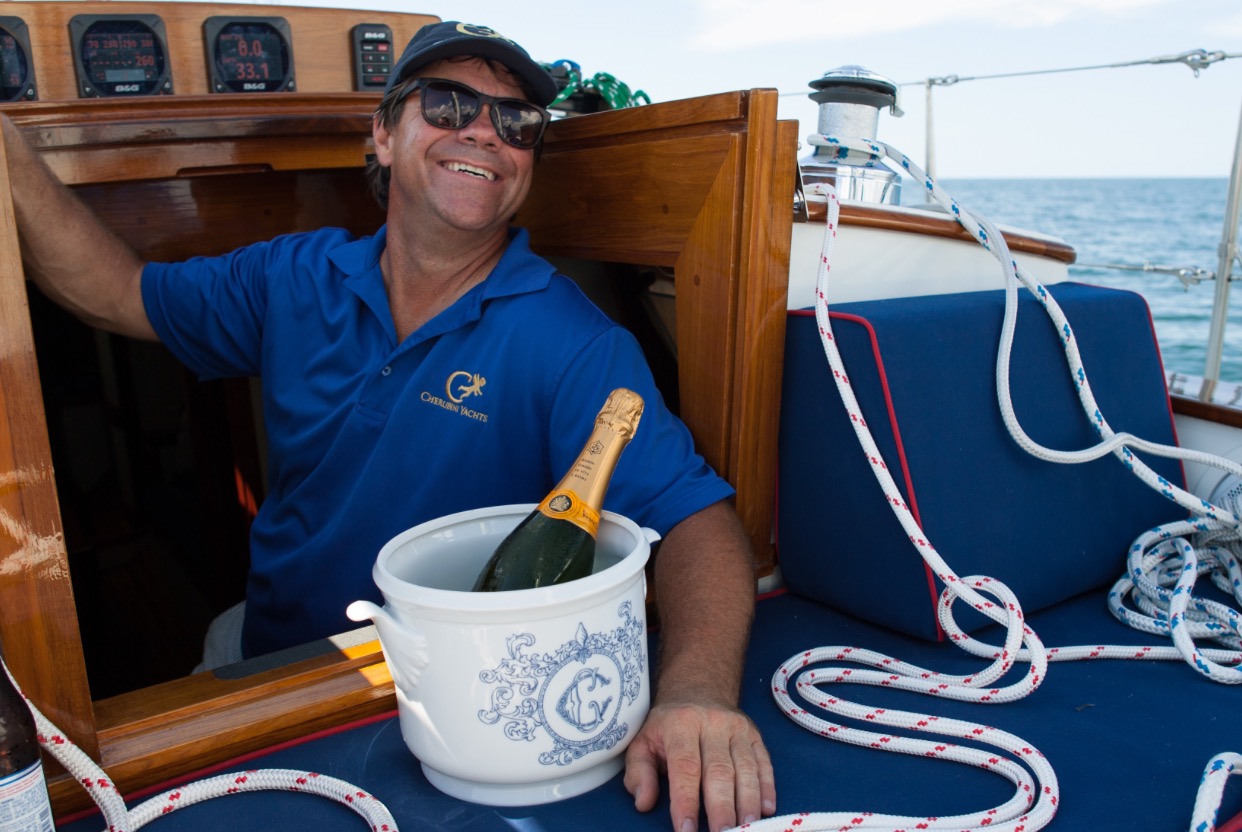 Does this smile on Dave's face tell you something? Meet Dave Cherubini, CEO of Cherubini Yachts. You might think he enjoys himself…and he does! Why? Because he is carrying on a family legacy which he is quite passionate about. The Cherubini family has been in the yacht making business since the 1920's.
Dave & I are kindred spirits as we are dedicating our lives to designing yachts, sail boats and yes- dishes & gifts that are rooted in beauty & tradition while employing the most advanced technology available-giving people new ways to share in each others' lives.
Sail through these photos and experience the christening of their newest boat, Alliance, in Naples, which took two years to build and is a meld of the latest technology and world renowned Cherubini craftsmanship. She is 44 feet on deck and 50 feet overall. Her sea friendly shape is responsible for her overall speed and comfortable passages. Dave says, "She's built to respect the sea." The Cherubini lines are second to none on the planet and their sailboats are a consistent proven winner in most open ocean races. Crews not only arrive with the most beautiful yacht but arriving feeling cared for along the way.
We were fortunate to have our dishes and champagne bucket on Alliance's inaugural trip. We love the inscription on the bottom of their champagne bucket, "Come quickly, I am tasting the stars"-a quote often attributed to Dom Perignon when he first tasted champagne. We can just imagine being out to sea at night sipping champagne and looking at the stars with Dave & Meredith.
Besides Dave's friendliness, I am struck by the fact that he knows what he is really creating-he says that the best calls he gets are when owners call saying that what they valued most about purchasing their boat was something they didn't expect-that it has been a vehicle for bringing their family together for shared experiences and memories.
Until next time,