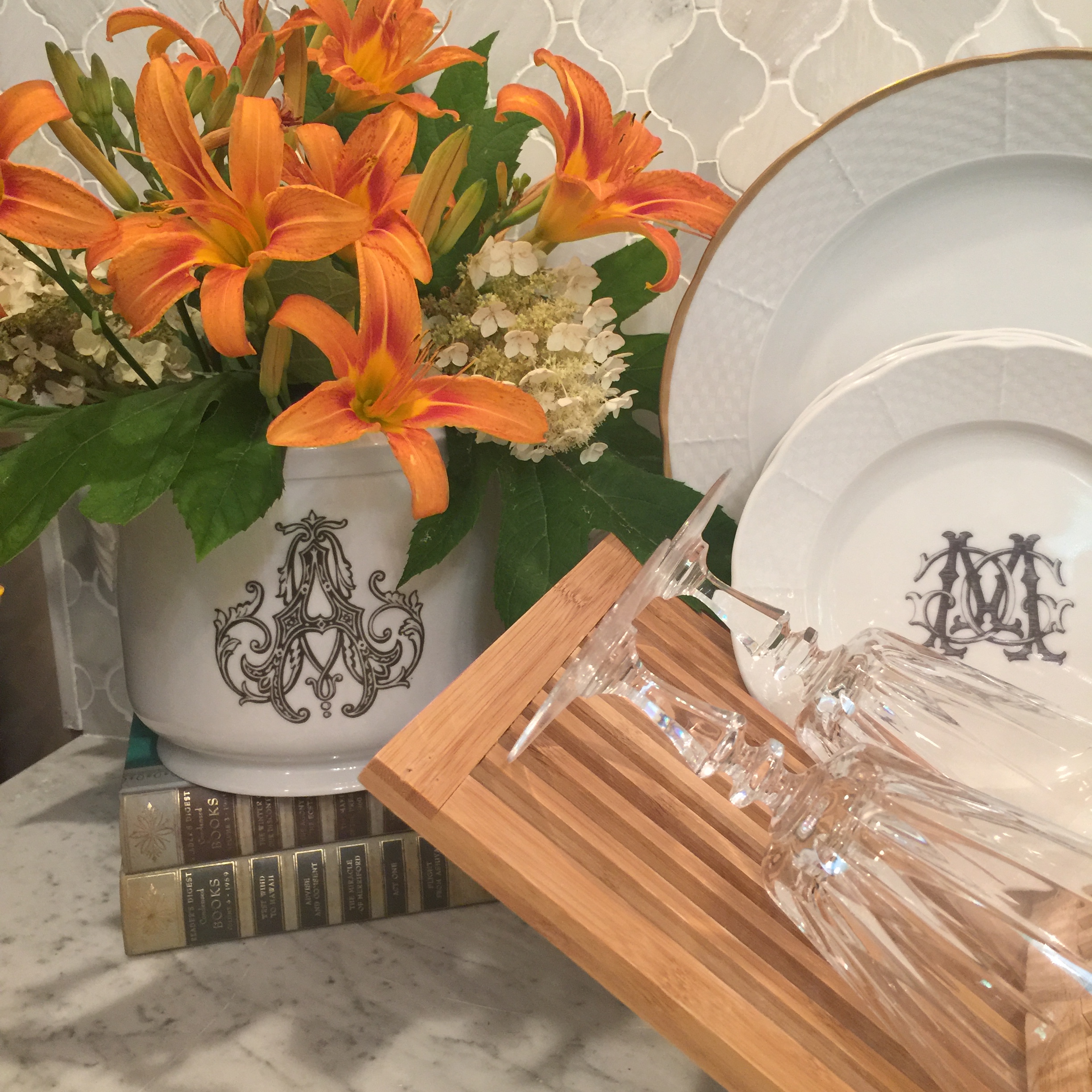 There comes a time when one must decide what matters. While my heart's desire was to create a line of meaningful custom luxury dinnerware to elevate every day that could mix with the finest china, be oven and dishwasher safe, AND affordably priced, one other detail was also essential – I wanted our designs to be California Proposition 65 compliant – and they are. I knew most consumers would never ask this question. However, having a background in the medical field and knowing cadmium, barium & cobalt, yes and even lead go into many decorations, I wanted our dishes to be top in all categories, most importantly safety.
Therefore, it's been a highlight getting to know Gwen and Lindsey, the brains (and beauty) behind The Laundress. These ladies have created cleaning products that take the best care of us & our most precious belongings – namely our clothes & linens and our dishes! They pay close attention to all aspects of their products just as I do (we are confessed nerds). With advanced degrees in Fiber Science, Textile & Apparel Management & Design from Cornell University, stints at Ralph Lauren and Chanel, and a love for cashmere & vintage linens as well as dishes, Gwen and Lindsey have a passion for creating the very best in safer and more effective cleaning products and techniques. Of course, my favorite of theirs are related to the kitchen!
Have you ever bought a product that you were told was wonderful, that did all sorts of amazing things – yet when you got home you had no resources for knowing exactly how to use them for a particular difficult problem? Not so here – The Laundress website is full of the best way to handle the most daunting issues.
Coming from a scientific background, I researched and experimented to find the most beautiful durable 24 karat matte gold to use on our dishes. They are dishwasher safe. However, dishes that say dishwasher safe can be affected by severely abrasive powder and very acidic detergents. The Laundress dish detergent is one of the safest for you, for your finest dishes, and for the environment. The best part-it works for both hand washing and the dishwasher – and it's concentrated so you just need a capful in your sink or dishwasher. The ingredients include a combination of antibacterial essential oils which are not only healthy, they smell wonderful! Please look at the ingredients of the soaps and cleaners you use around your food and on the surfaces in your kitchen. If you wouldn't put them in your mouth, don't use it it your kitchen – even if it has a label that looks nice!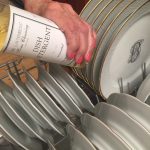 Here are a few of my favorite Laundress products for your healthy clean kitchen: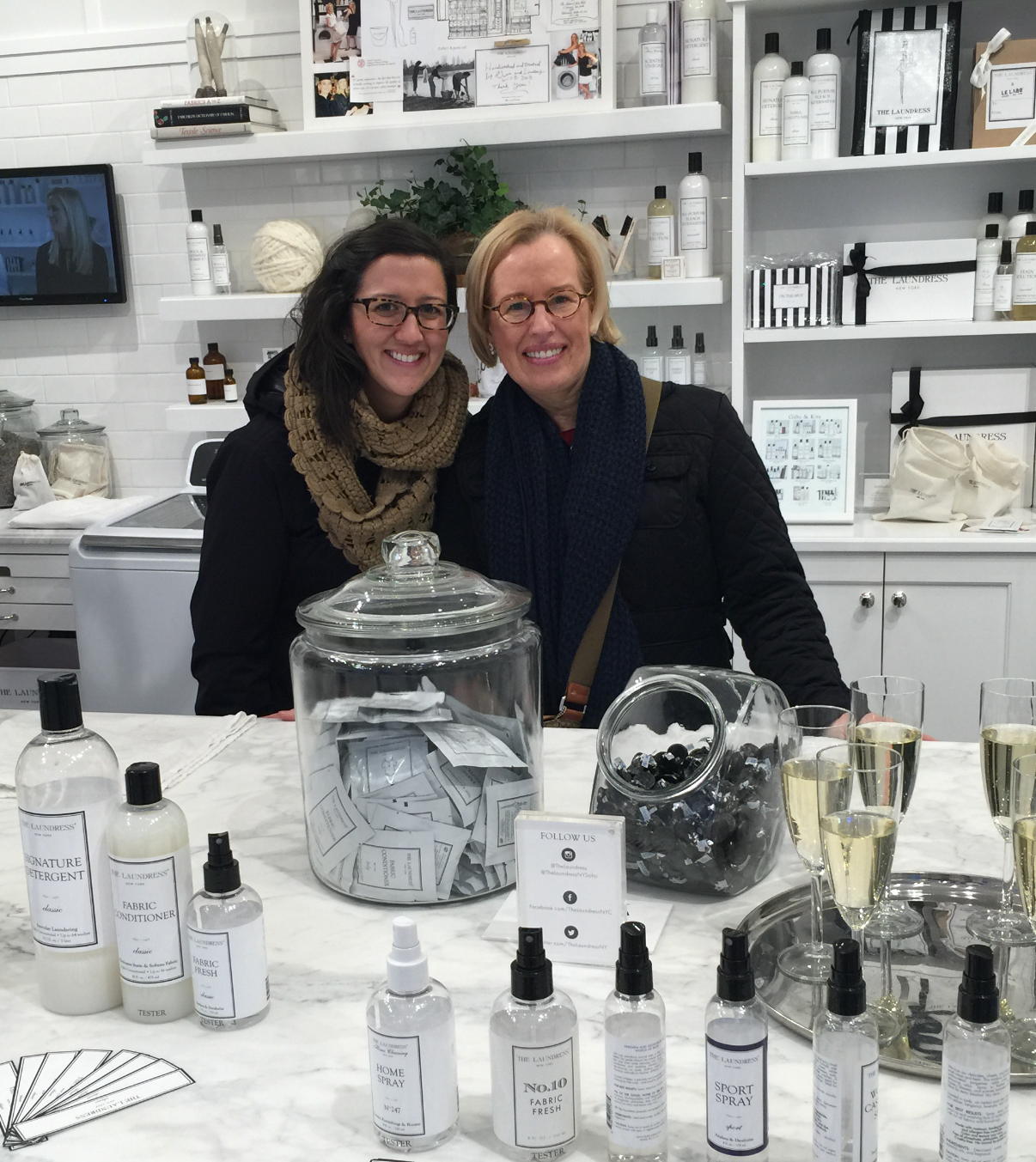 Regi and I had the pleasure of visiting The Laundress flagship store in Soho in January. I highly recommend popping in if you are in the area. I truly could go on an on about what I love about each of their products from design to use. Luckily, many of our retail partner stores carry The Laundress products as well! Honestly, however, if we don't have one near you, their website is a goldmine of information.
Do you have a favorite Laundress product? A favorite healthy cleaning product or technique? Please share in the comments below!
Until next time,