Tea Among The Evergreens - Teatime Holidays
"Christmas is a day of meaning and traditions, a special day spent in the warm circle of family and friends." - Margaret Thatcher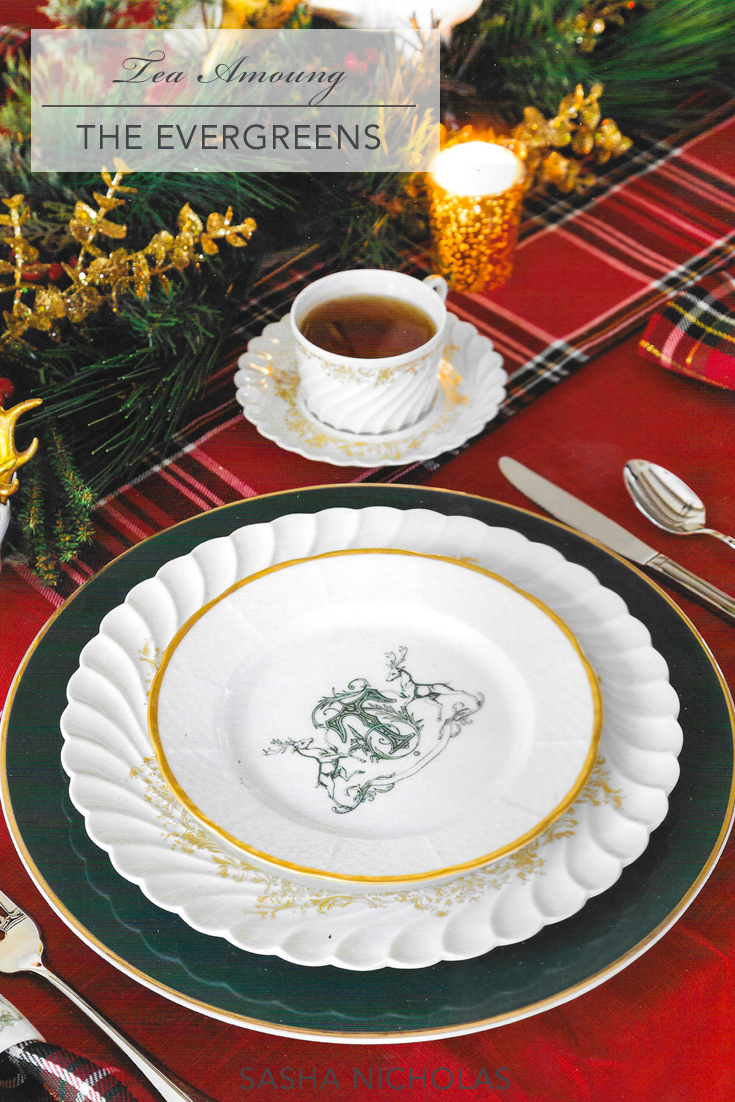 Christmas is truly the most magical time of year. Families sitting around a fireplace, laughing, exchanging presents and stories. That brisk cold in the air that seems to bring everything to life. And of course the long traditions of family, friends, and neighbors alike gathering around the table for their holiday meals.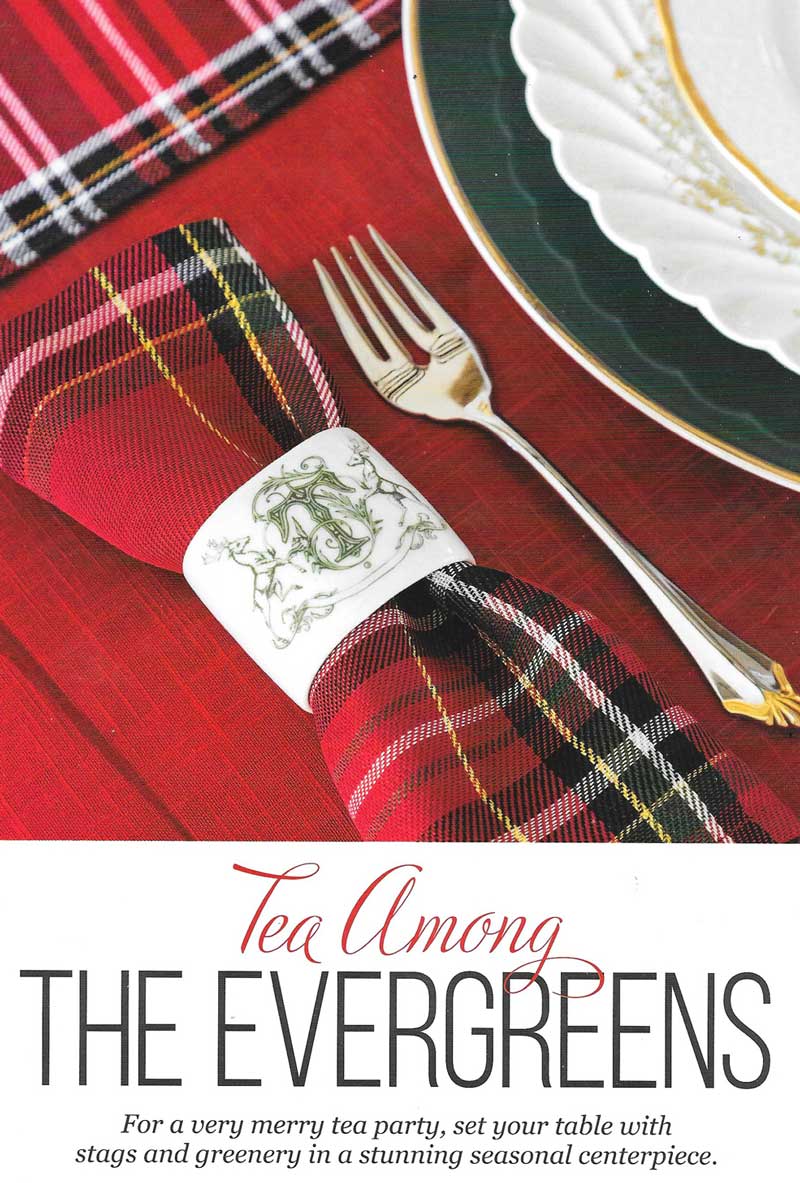 We are honored to have our Sasha Nicholas pieces photographed as part of the "Tea Among The Evergreens" feature in the Special Collectors Issue of Teatime Holidays.
These beautiful photos paired with sweet and savory holiday recipes, makes you truly feel the spirit of the holidays. Some of our favorite recipes include Roasted Pear, Cardamom & Almond Scones, as well as the Cherry-Short Rib Crostinis, on our Sasha Nicholas Weave Hostess Platter with Monogrammed Stag Crest.
What is the holidays without a little sweets? The Milk Chocolate Mousse cake, pictured here on our Sasha Nicholas 24K Gold Rimmed Dinner Plate with Monogrammed Green Stag Crest.
Create your own holiday happiness with these tasty recipes and our custom pieces sure to make any table fully festive. Need help with your holiday tablescaping? We have tablescape stylists available in our St. Louis boutique, call or email us to make an appointment today.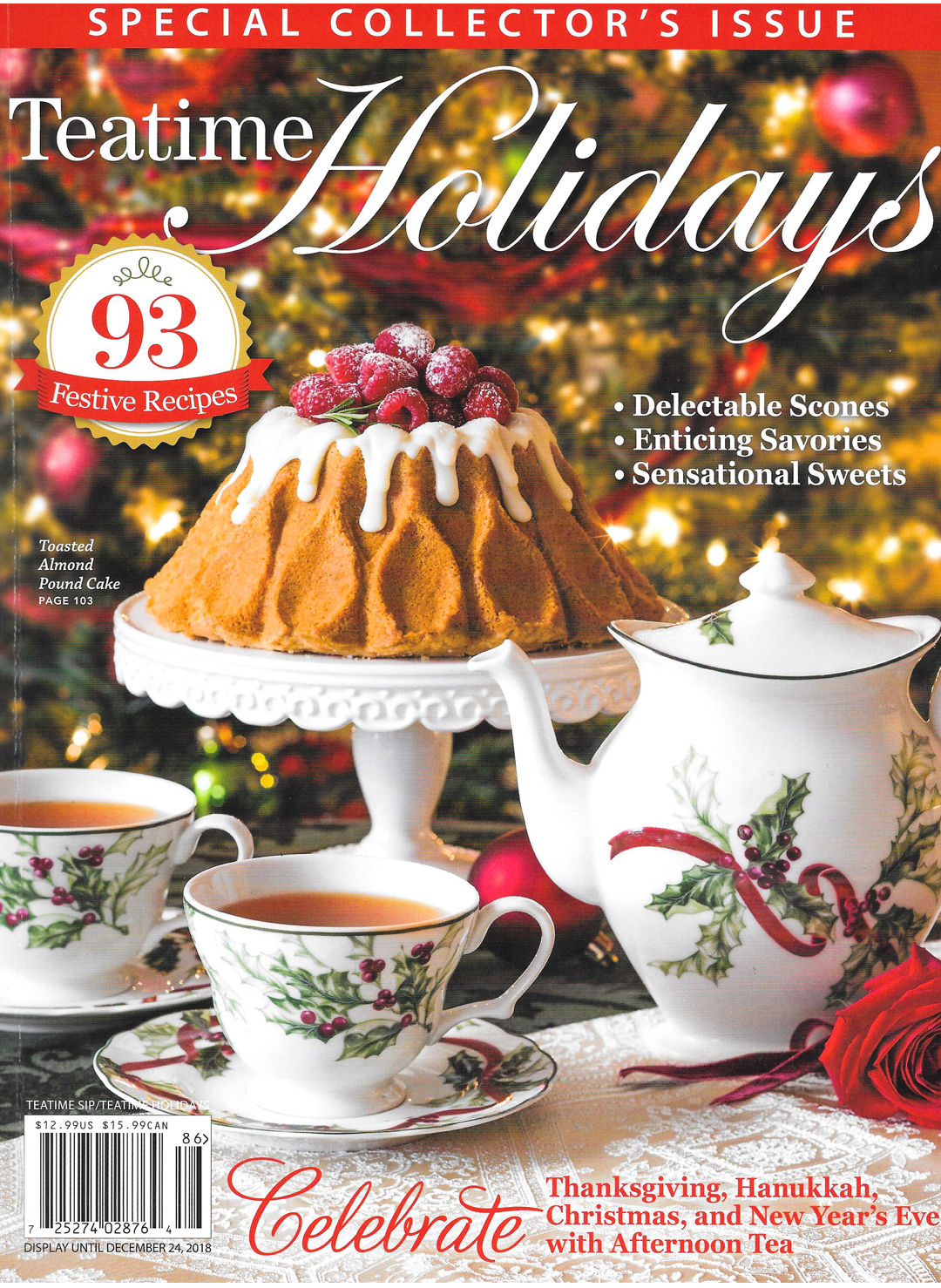 Read the Special Collectors Issue of Teatime Holidays issue preview here, or click here to purchase.
Meaningful Wishes,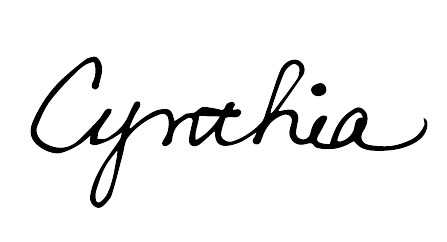 Photography by: Jim Bathie
Styling by: Courtni Bodiford
Recipe Development/Food Styling by: Jade Sinacori