"The best gift is giving from your heart." - Kevin Heath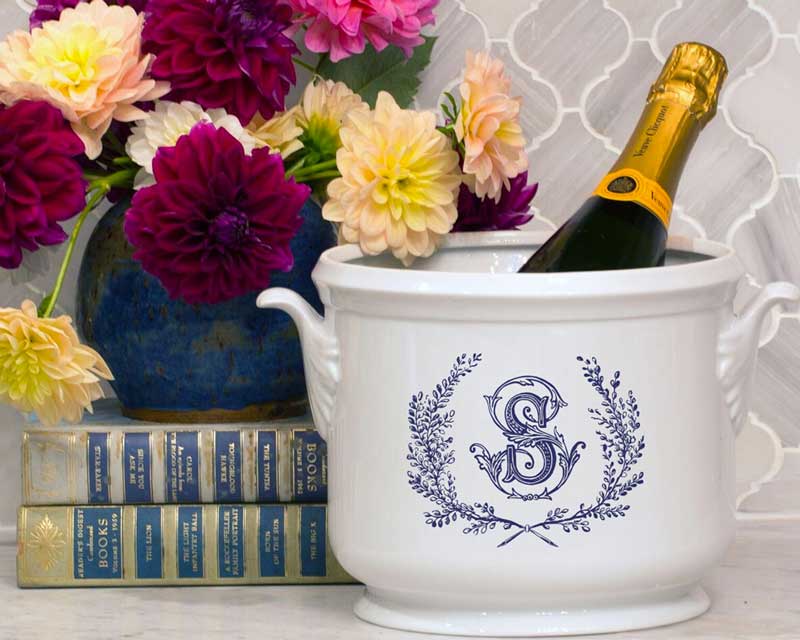 There is truly nothing that we love more than helping you to create the perfect gift for that special person to receive. Our pieces make fabulous gifts for any occasion that you can custom make to fit their personal style or to reflect the event in which it is commemorating. Another special feature to truly personalize your gift is by adding a message on the back or bottom - you can even add a handwritten note, recipe, quote or well wishes. The possibilities are endless as to how you can custom create your special gift piece.
Below are some of our current favorite Sasha Nicholas gift ideas. All of our pieces are not only beautiful - made from exquisite European porcelain - but are also incredibly durable being heat & dishwasher safe so you can know that your gift will be used for generations to come.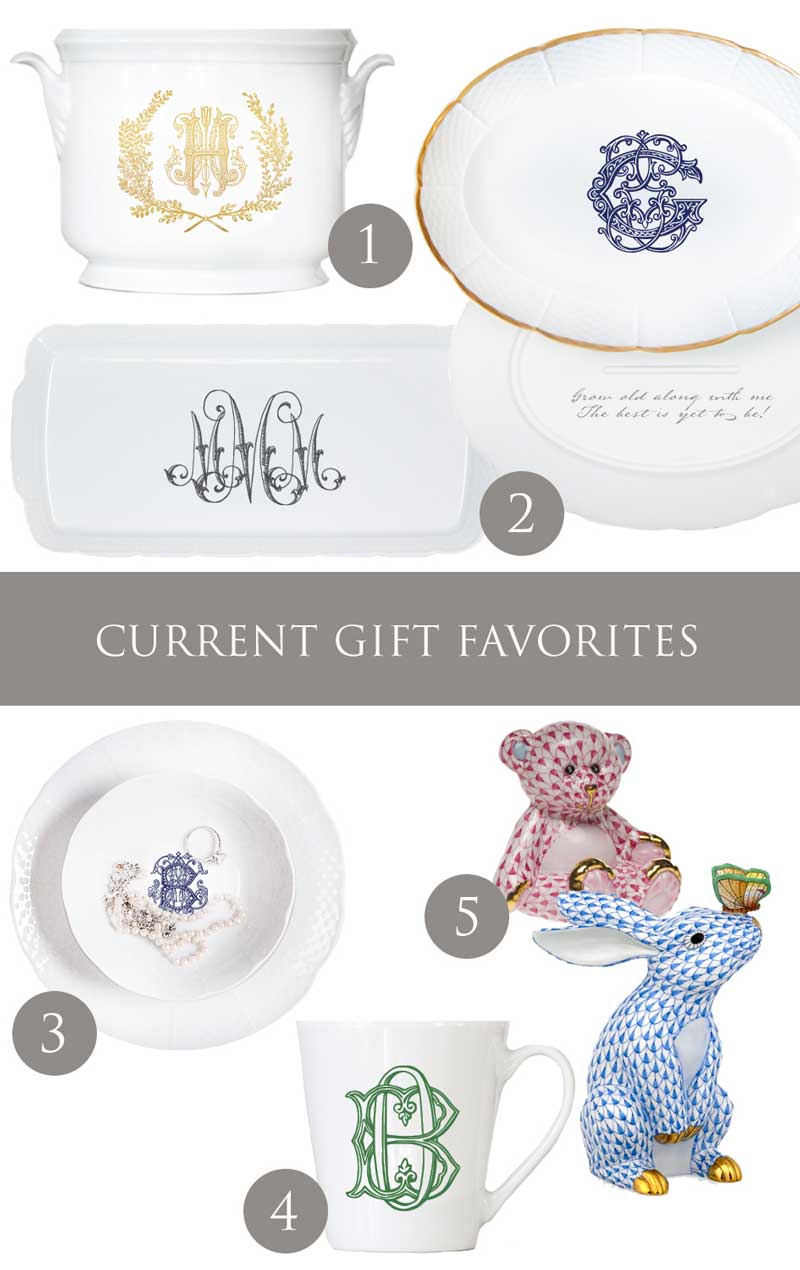 1. Champagne Bucket: Probably our most popular gift, these gorgeous pieces have so many uses. They can be used as a cache pot for your floral arrangement creations or as a utensil holder in the kitchen just to name a few. They make the perfect wedding gift that you can honor the happy couple by including their names and wedding date on the bottom. Click here to see all of the Champagne Bucket options available.
2. Platters - Oval & Hostess: Going to a party and need the perfect hostess gift? Or showing up to that Thanksgiving or Christmas dinner and need something unique to bring? Our platters are the perfect gift for those instances or create one for yourself for your own home. The hostess platter makes an excellent appetizer tray while the oval platter - available in gold rimmed as well - is a statement piece for the center of your table for any occasion. Include a favorite family recipe on the back or even pair with our petite bowl to create a dip tray.
3. Petite Bowls - Speaking of petite bowls, this is another one of our most popular gift items. The perfect size and price with endless amounts of uses. These little bowls of porcelain perfection can be custom monogrammed to make them truly personalized to each receiver. They were even featured in Southern Living Magazine in their annual Gift Guide.
4. Tapered Mug - Need a perfect "pick up gift" for teachers, co-workers, or friends? Our newest gift to the collection is the custom monogrammed Tapered Mug. They beautiful mugs have a modern twist but are versatile to match and style. May we suggest using our new Two Letter Couture monogram on these - even add coffee or tea packages to truly complete the gift.
5. Herend Figurines - These adorable and gorgeous figurines are a special collectable that anyone is sure to love. Truly there is a piece for everyone with multiple style and color options available. Each piece is hand created & painted - we also offer free shipping and personalization on the bottom. Click here to see the entire Herend figurine collection available.
Giving that special person a gift that they will cherish for years to come or even pass down through their own family, is truly what we cherish when helping to create these special pieces. Contact us today if you need any gift assistance in choosing the perfect piece or inscription ideas on what to include on the back.
Meaningful Wishes,