Custom To You: Creating A Piece With Your Own Custom Monogram, Crest Or Illustration
"You have to be unique & different to shine in your own way" – Lady Gaga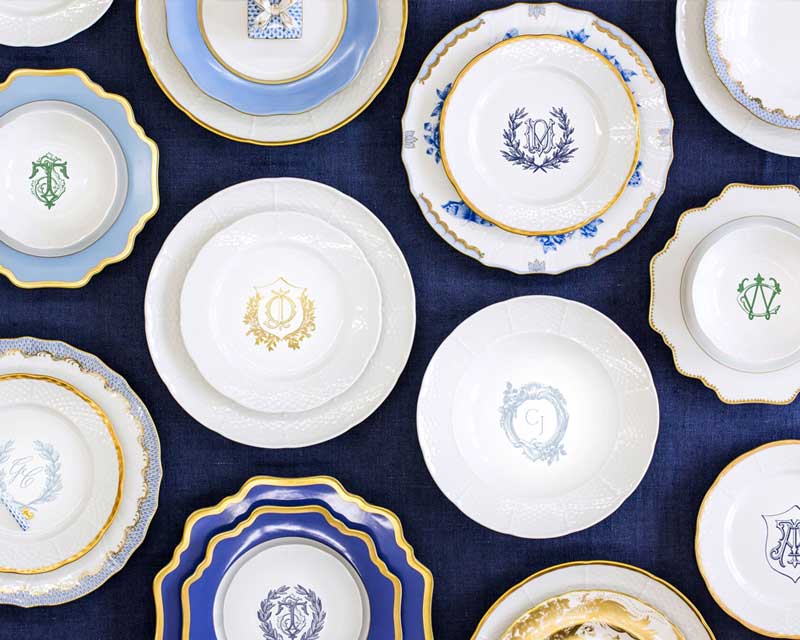 We have always cherished having the ability to take a monogram, design or illustration that are unique to a person, couple or family & to help them create meaningful pieces with those elements. Whether it is a family crest or a custom monogram that incorporates elements special to that couple, it is our passion to bring those designs to life on your pieces.
Though we have always offered this service, we wanted to find a way for more of our valued clients to be able to create the design that represents them most. In saying that, we are happy to announce that our Customers Own Monogram or Customers Own Design/Illustration design service is now available at a new rate. Click here to see how to get started and create you own.
Custom design ideas to accent your pieces: Custom monograms, family crests, building/venue illustrations, logo for businesses, ranch/farm brands, the possibilities are endless.
Don't forget to make your pieces even more personalized than by adding custom inscriptions to the bottom. These messages can even be handwritten for a heartfelt touch.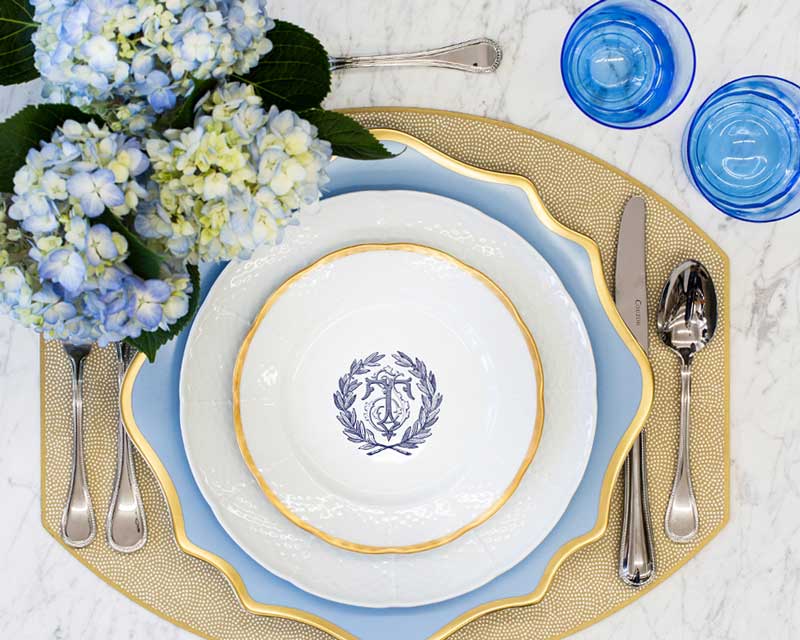 The beautiful custom monograms pictured here are designed by our friend Empress Stationery. Click here to see her elegant collections of stationery, invites, & now home goods. Also to see all of her beautiful monogram design options or contact her to have her create one personalized to you.
Do you have your own design and want us to use for your dinnerware or gift piece? Contact us today or click here to get started today - we look forward to having the opportunity to create these pieces just for you!
Meaningful Wishes