Dining Alfresco: Blue & White Table for Two - Styled Shoot with Rosemary & Thyme
"This is the power of gathering: It inspires us - delightfully - to be more hopeful, more joyful, more thoughtful; in a word: more alive" - Alice Waters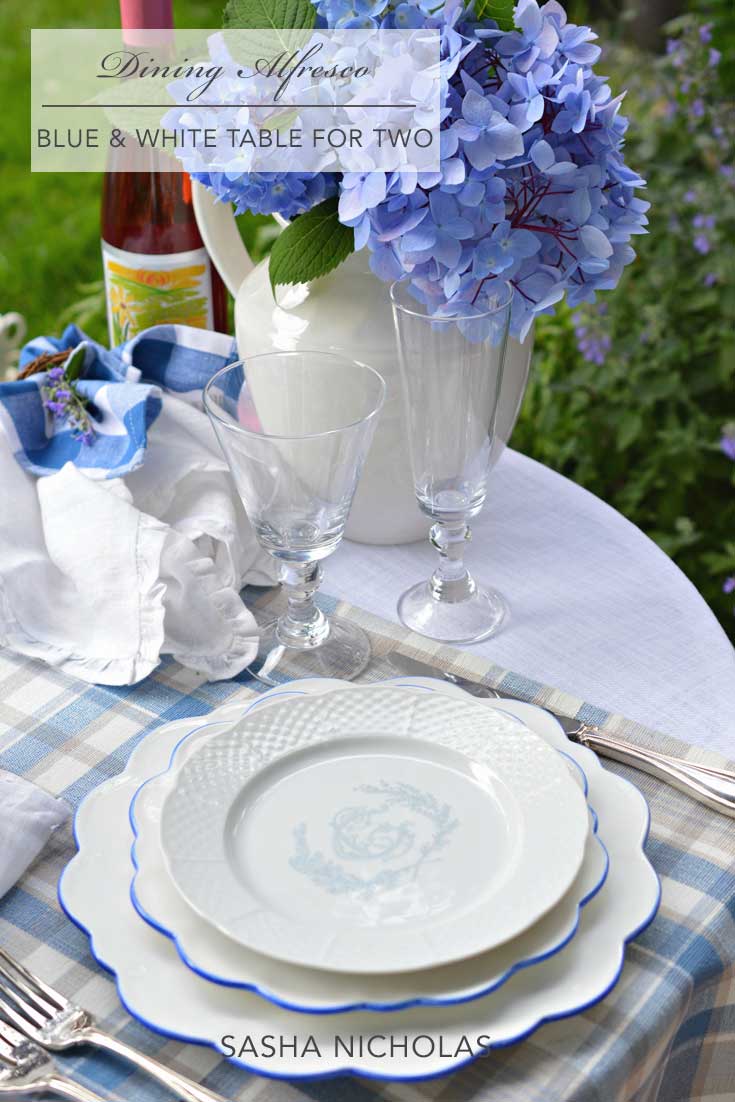 Summer lends itself to spending more time outside and appreciating the beautiful sunshine and warm weather. That also means that when family and friends gather together, they will enjoy their afternoon or evening meals by dining alfresco. When it comes to outdoor dining tablescapes, Rosemary & Thyme creates the most exquisite outdoor ambiance. We are thrilled to have our custom monogrammed pieces incorporated into this Blue & White beauty.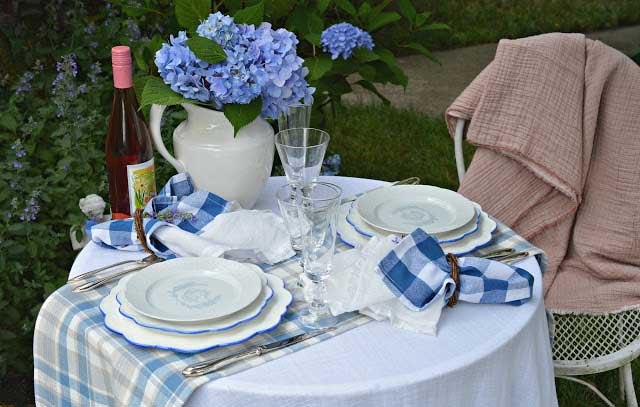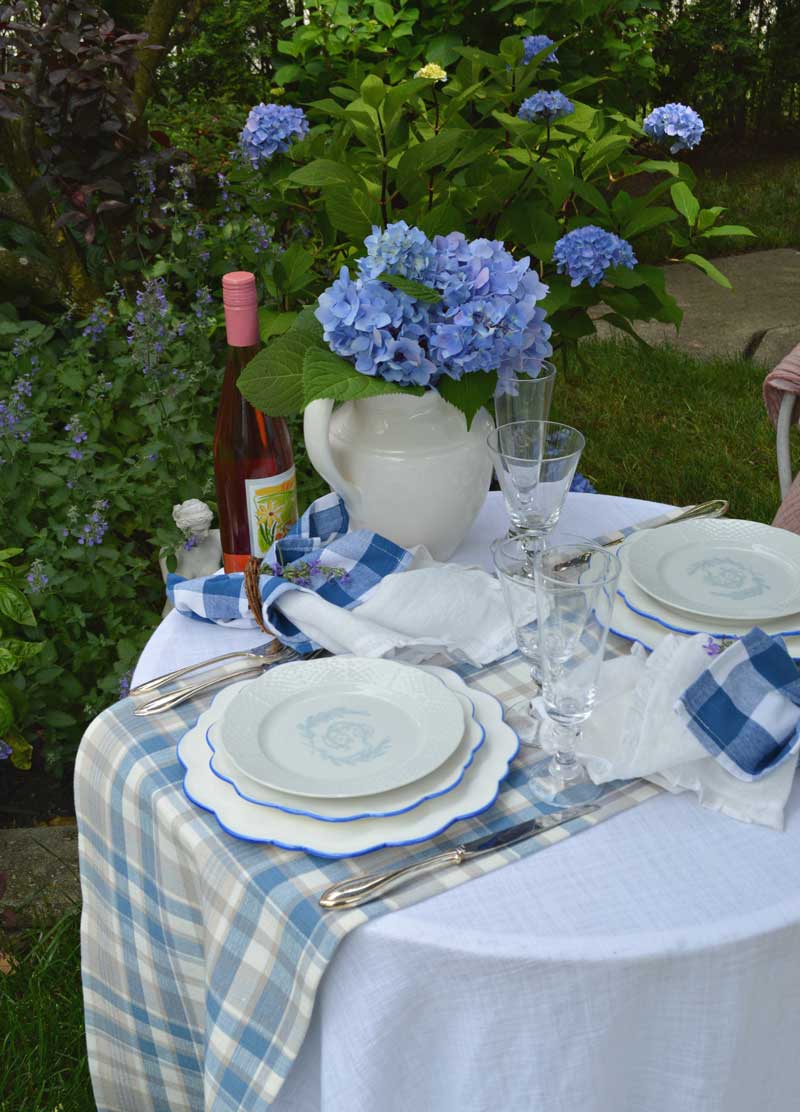 "It's finally feeling like summer and all I want to do is be outdoors. Especially when it comes to entertaining. I love that our garden offers plenty of intimate areas in which I can set-up an inviting table whenever I have last minute entertaining."
"This spot of our garden was the perfect place to set-up an alfresco table for two. It offered plenty of shade and beautiful breeze which made it easy to relax and enjoy long conversation. Hydrangeas from our garden were the inspiration for this charming blue and white tablescape."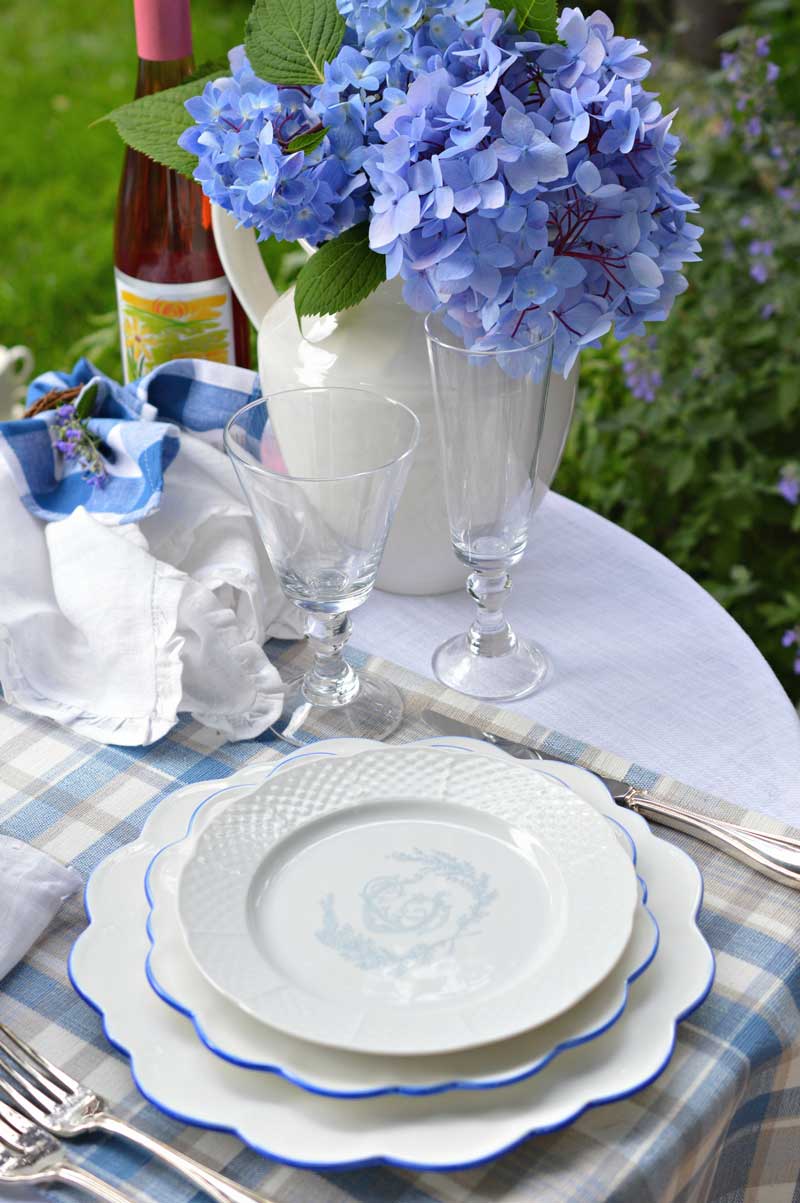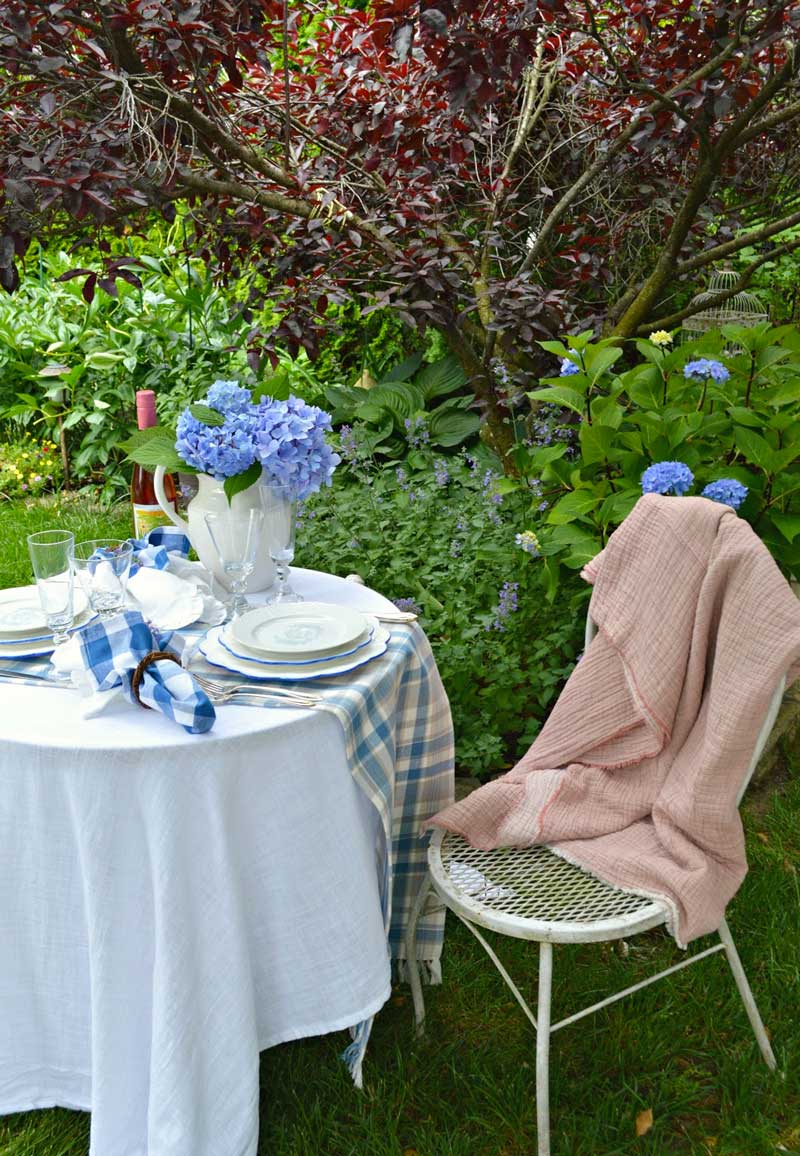 "I firmly believe that the difference between an ordinary gathering and a memorable one lies in the details. So go ahead, go the extra mile and create a table that makes you smile and want to linger!"
Click here to read more and see more from Rosemary & Thyme and contact us for more table styling ideas or wedding registry assistance. See our Table Talk blog section for more dining inspiration and ideas.
Meaningful Wishes,