Father's Day Finds - Great Gifts For That Special Guy
A father is neither an anchor to hold us back, nor a sail to take us there, but a guiding light to whose love shows us the way."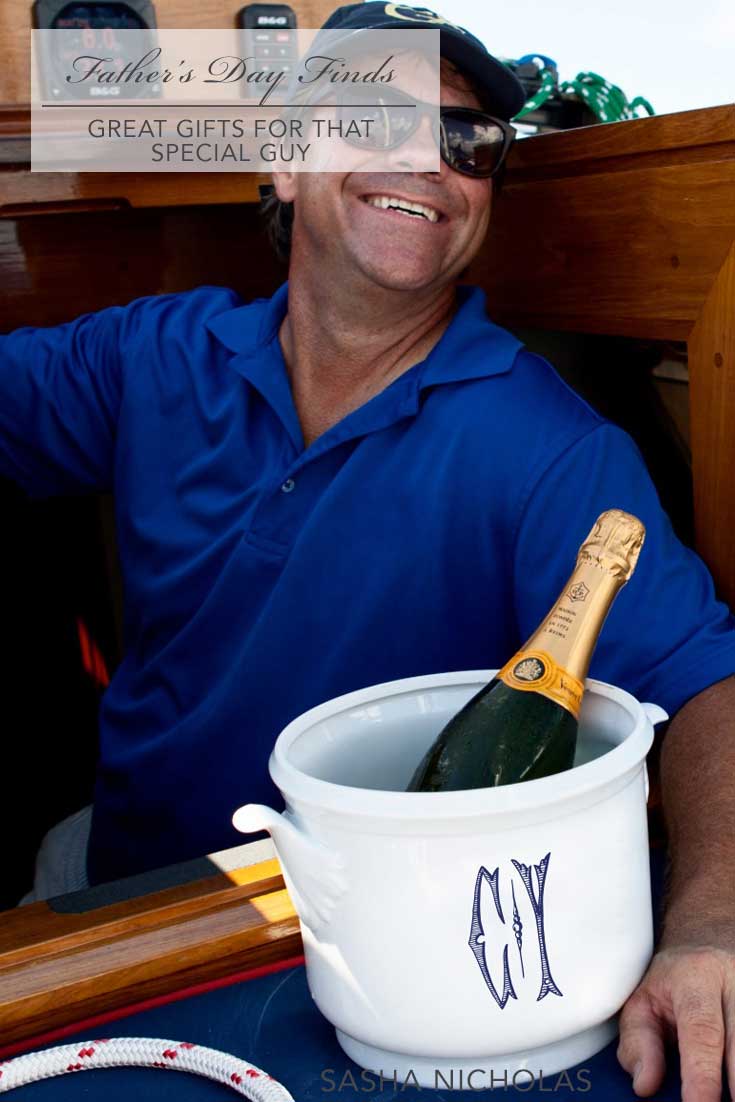 It's time to celebrate dear old Dad, and we want to help you honor that fabulous guy in your life with a functional & meaningful custom gift. Continue reading to see all of our great gift selections, or what we refer to as fabulous Father's Day Finds that are sure to make him happy and show how much you care.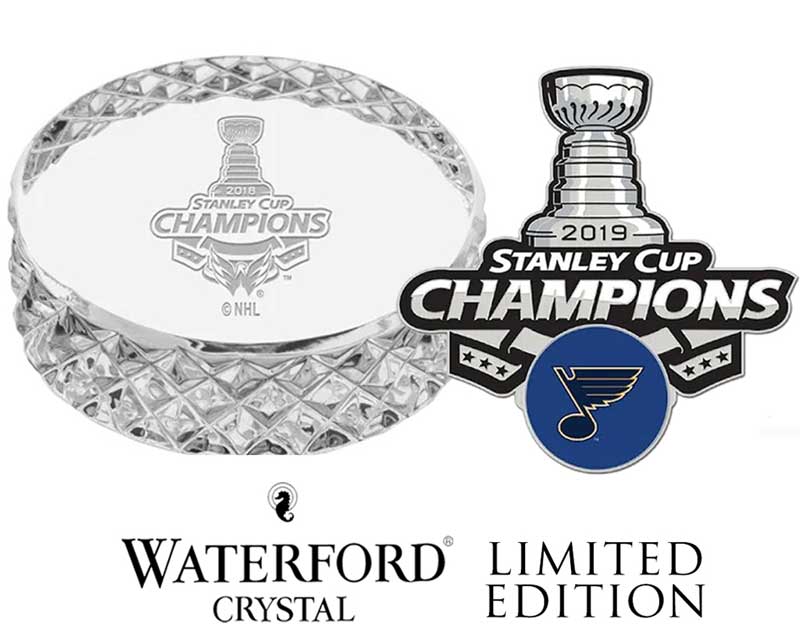 Just in time after the amazing win by our hometown St. Louis Blues is the new Limited Edition 2019 Waterford St. Louis Blues Stanley Cup Champions Puck - now available with limited quantities available. This piece is special sports history memorabilia that you are sure to want to have as part of your collection and makes a fantastic Father's Day gift.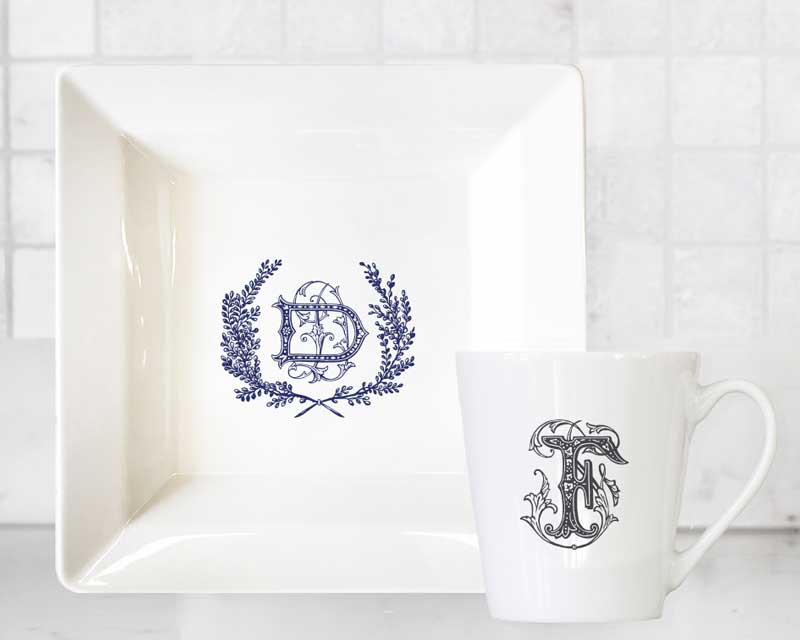 What do you get the guy that has everything? We know that dads prefer practical, but we of course like to make sure that it is also meaningful and custom to him. Two of our favorite gift ideas are our Sasha Nicholas custom monogrammed Valet Tray, and our new custom monogrammed Trendy Mug.
The Valet Tray has so many uses and serves as the ultimate "catch all" for items like extra change, cufflinks, keys, the possibilities are endless. This piece is a wonderful idea also because you can personalize it by adding a custom message to him from you to the back. Add a favorite quote, song lyric, memory, or even a handwritten message that he is sure to cherish.
He is sure to think of you every morning when he uses his new custom monogrammed Trendy Mug. These mugs are not only beautiful with your choice of Sasha Nicholas custom monogram but they are also durable for everyday use because they are heat and dishwasher safe. This piece will for sure be his go to everyday!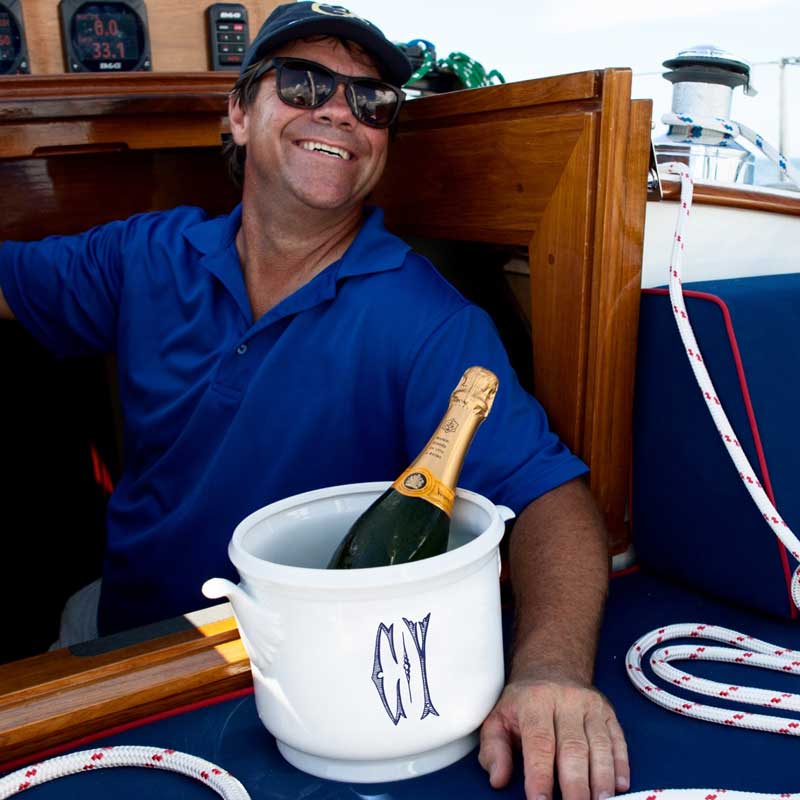 Treat him to the taste of refinement with a new addition to his bar collection like these great Father's Day Finds. Our Sasha Nicholas custom monogrammed Champagne Bucket is another way to gift him something that he can find use in everyday but also can be personalized by adding a custom message to the bottom. This piece is made exquisite European porcelain, and large enough to accomodate all of his favorite beverages for any gathering.
Elevate your gift giving and treat that special guy to any of the Baccarat barware boxed gift sets that we have available. Baccarat is known for creating only the most aesthetically elegant pieces and have a style that almost anyone would enjoy. See all of the Baccarat barware boxed gift sets available, there is a set that every guy is sure to love like the 4 Elements gift set.
Herend figurines make an adorable gift, and with all of the styles and colors they have available, there is sure to find one that he will love. Below is a selection of some Herend Father's Day favorites including the Herend golf balls. All Herend figurines can also be personalized on the bottom with a special message from you to him, and free shipping. See our entire collection of Herend figurines available and find your favorites for him.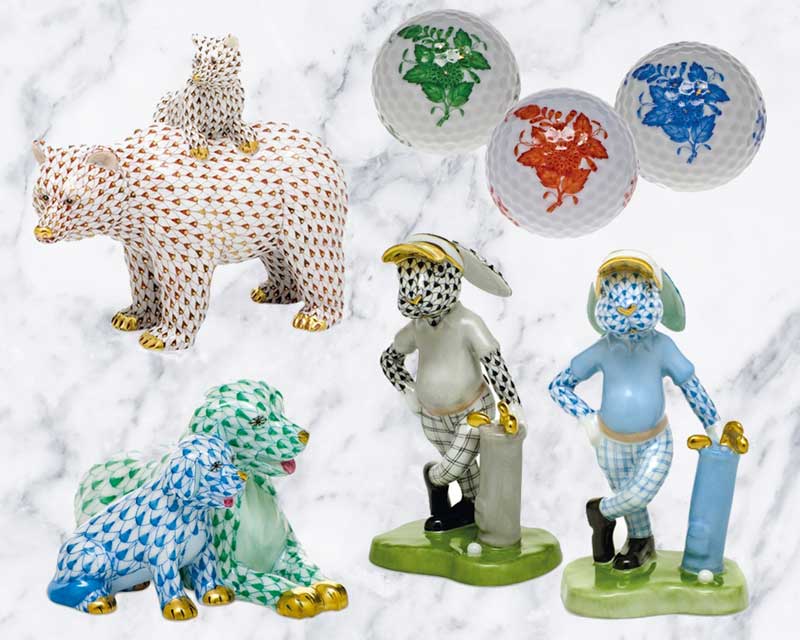 Contact us today for any information about of our Father's Day Finds. Our personal gift giving associates are happy to help you find or create something that he is sure to cherish. We hope that all the fathers and fathers alike have a wonderful weekend being celebrated.
Meaningful Wishes,