Graduation Gift & Teacher Appreciation Gift Ideas with Do Say Give
"The future belongs to those who believe in the beauty of their dreams." - Elenor Roosevelt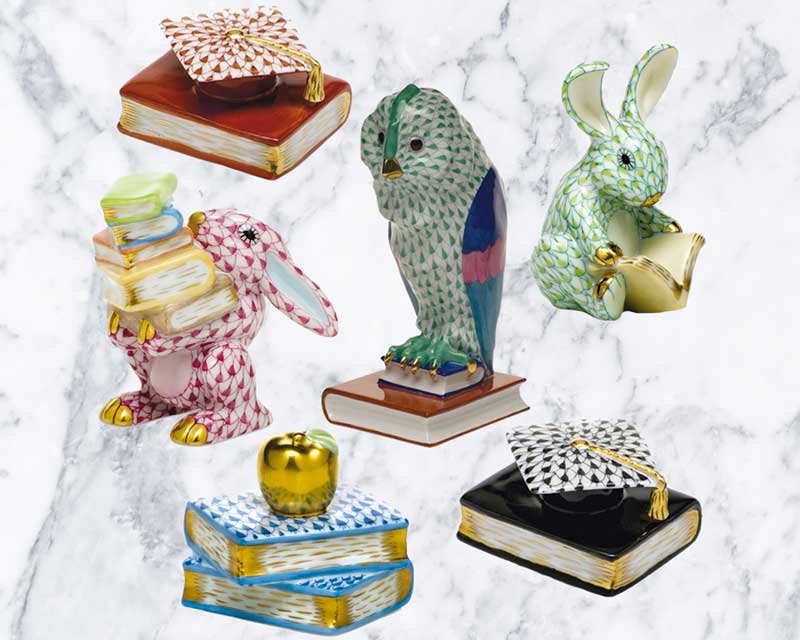 Graduation day is fast approaching and though young graduates are eager and excited, you may find yourself feeling a little overwhelmed with the idea of having to find the perfect gift. Sasha Nicholas has some wonderful options from our custom monogrammed pieces to these fantastic Herend figurines. All of our pieces can be personalized with a custom message on bottom to make it even more special for your graduate. Include words of wisdom, favorite quotes & songs, even handwritten messages.
Click here to see our entire collection of custom monogrammed pieces. Or here to see the entire list of Herend figurines available - they come in a variety of colors and styles. Need your special gift sooner? We have a collection of Quick Ship pieces available that allow for customization but faster shipping.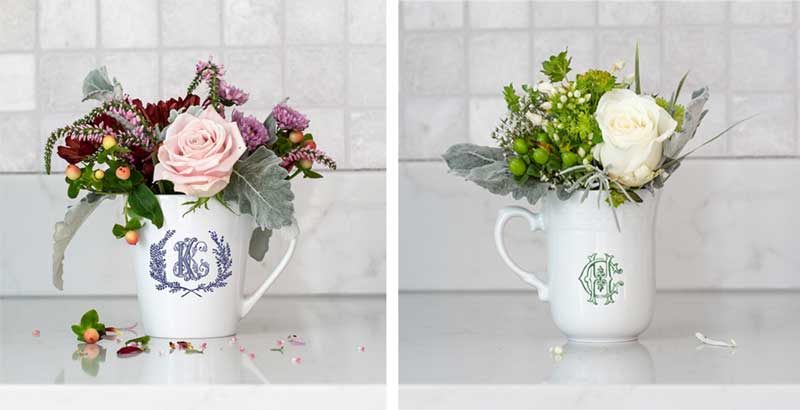 And with Graduation, we cannot forget to thank our wonderful Teachers for all that they do. Our new Tea & Coffee Collection is the perfect gift that is not only custom to them, but is durable for everyday use. Choose from our custom monogrammed Trendy Mug, Weave Mug or Cup & Saucer. The exquisite Tea Set includes the beautiful Tea Pot along with the weave Cup & Saucers, made of the finest European porcelain is a truly memorable gift.
We are thrilled and honored to have our custom monogrammed Petite Bowl featured in the Do Say Give - Graduation Gift Guide and their Teacher Appreciation Gift Guide. Do Say Give is a lifestyle blog by Lee Cordon and is "an authentic source for gracious etiquette, classic style, fabulous gift ideas, and intentional motherhood."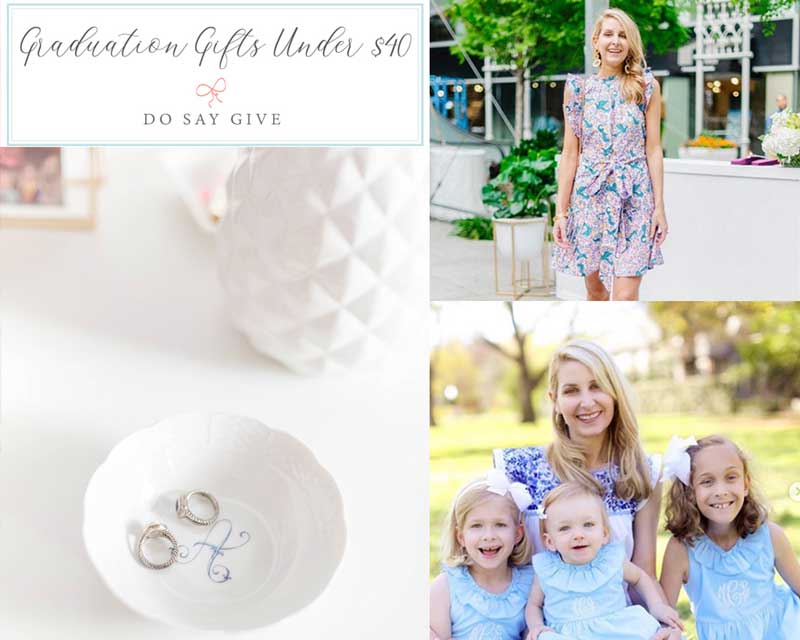 The Do Say Give Graduation Gift Guide focuses on gift ideas that are under $40 like our custom monogrammed weave Petite Bowl. See her blog by clicking here to see all of her graduation gift selections.
While The Do Say Give Teacher Appreciation Gift Guide offers unique ideas that every teacher actually wants or needs. Click here to see all of her creative teacher gifts including our custom monogrammed Trendy Mug.
Need help choosing the perfect gift? Feel free to contact us here for assistance or personalization ideas or see our Gift section to read more of our Gift related blogs.
Meaningful Wishes,