Herend Artist Event Lookbook - Unique Showpiece Catalog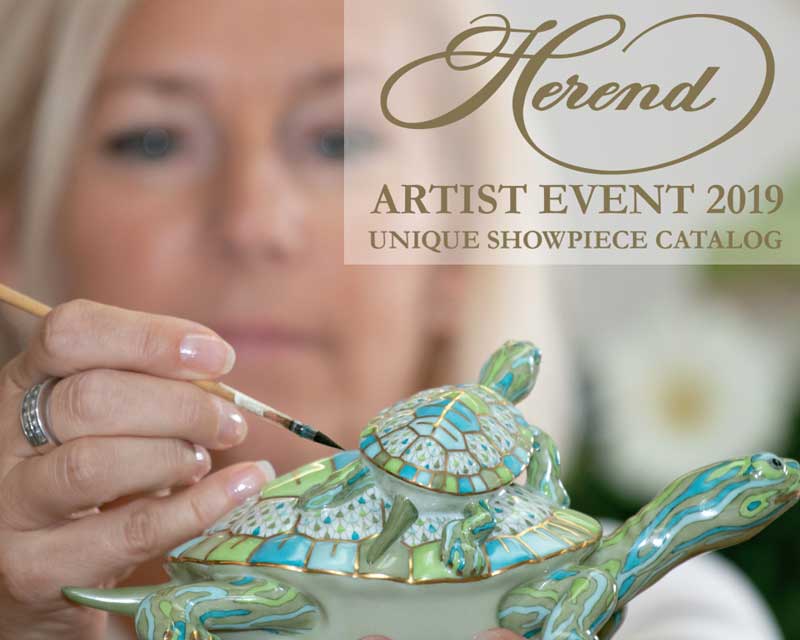 Contact us today - email or call to reserve your favorites today! These are one-of-a-kind exclusive Herend hand painted treasures that feature unique colors, patterns, & designs that are not typically found in the United States.
Come meet the artist, Marianna Steigervald, on October 30th (10:00AM-5:00PM) and witness the fine art of porcelain painting & have your purchased piece personalized and signed.
Can't make it? Order your Herend pieces by the Herend Artist Event to be signed by Marianna for early holiday delivery - free shipping on all Herend orders!