Let's Talk Place Cards - The Do's & Don'ts of Using Them For A Dinner Party
Hosting a dinner party this weekend? Let's talk place cards, how to use them and all the do's and don'ts of how to incorporate them in to your gathering. They give you a chance to be creative, especially around the holidays, and also ensure you don't get stuck sitting next to your spouse's annoying coworker or all night. Here are a few "Place Card Protocals" from Martha Stewart Weddings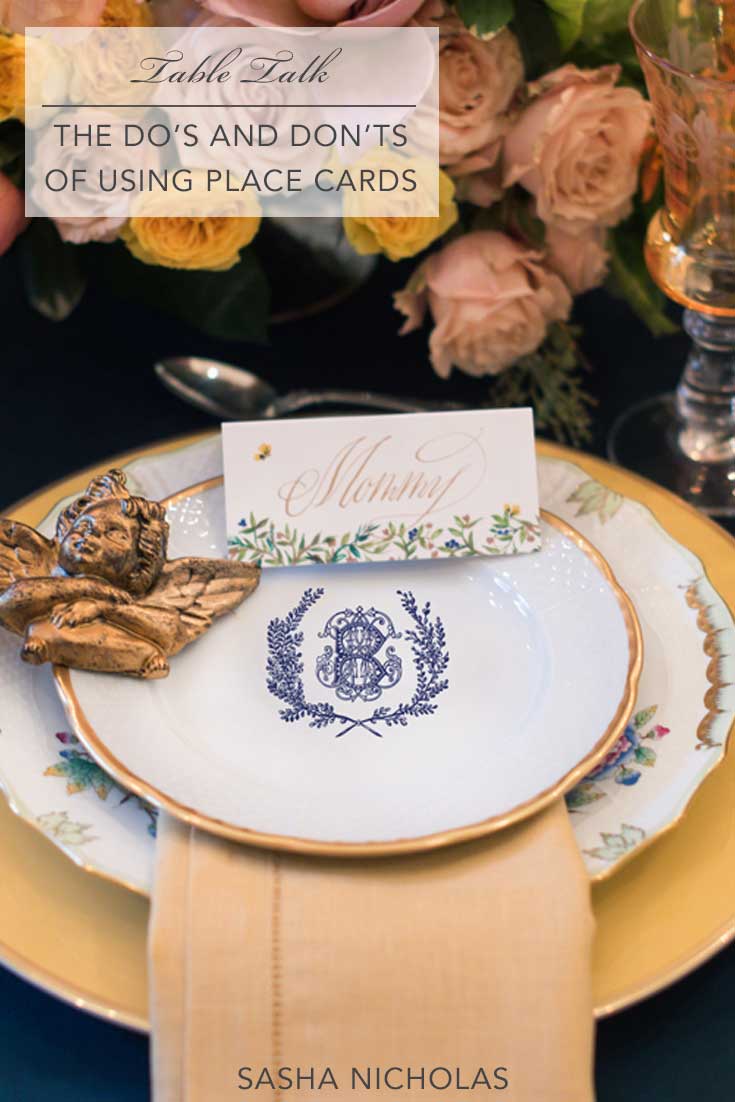 1) Include each guest's name - make sure you know who is coming over even if they are an added guest you do not know. It will make them feel even more comfortable and there will be no confusion at seating time.
2) Don't separate couples - this one is situational and can vary from party to party. The previous "protocols" stated it was better to separate them so that it enabled guests to mingle with others who they may have not previously. It also allowed you an opportunity as the host to put guests near each other with similar interests to encourage conversation. But more recently, hosts have been ditching this idea and keeping couples together to ensure guests' comfort so that they are more inclined to enjoy their evening. So use your own judgement with this one!
3) Traditional white tent cards are becoming outdated - the standard tent card with the guests name are still the "old faithful" of the dinner party design world as you see in the photos in this blog. But nowadays it is more exciting to think outside of the box in terms of materials used for place cards. They can range from pieces of sea glass, leaves, real fruit, driftwood, marble, even champagne glasses. The possibilities are literally endless, so be creative with this one.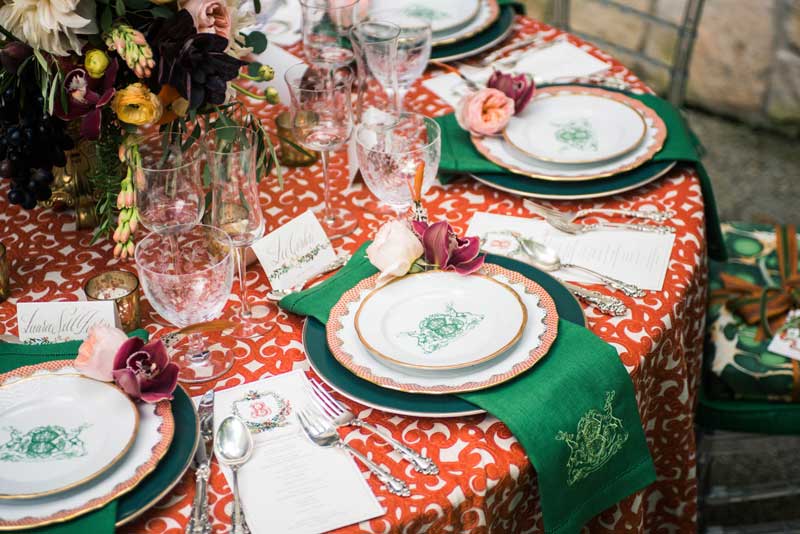 4) Ensure that they are legible - this may seem like a simple one that everyone should know. But in a world of endless possibilities, some hosts let their creativity get the best of them leaving their guests scratching their heads when they try to find their seat. And to this note, also try to spell each guest's name correctly. If you do not know the person, try to reach out to the guest who is escorting them ahead of time.

5) Consider your environment - for example if you will be hosting a evening dinner party outdoors and it happens to be a windy night, you might want to consider securing the place card to the napkin, glass or flatware. Depending on the material of your place card, just make sure that it is appropriate for the situation to not create added stress to your gathering preparations.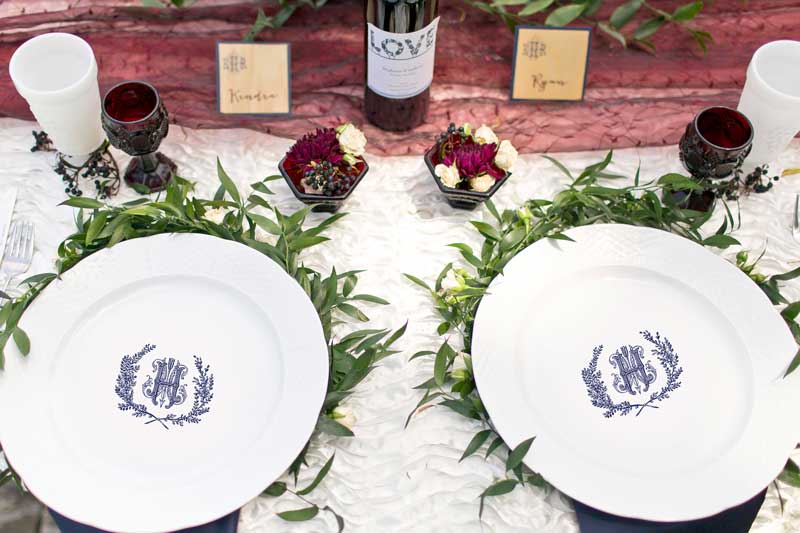 For more Table Tips & Tricks like this, check out our blog section Table Talk. Need table styling advice, ideas for how to set your table for any occasion, or wedding registry assistance feel free to Contact Us at any time.
Meaningful Wishes,