Limited Edition Thanksgiving Crest Collection
As the weather turns cooler and the fall leaves begin to change, we are reminded that there is always something to be thankful for.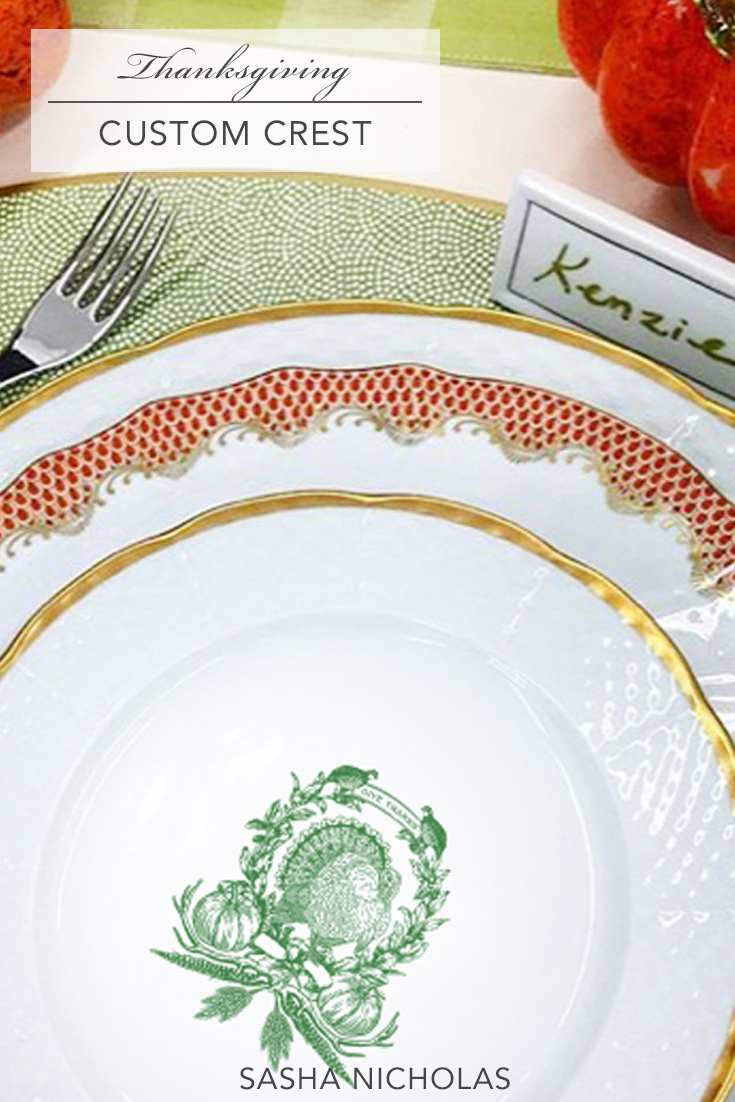 We are very thankful and grateful to be included in the collaboration of Emily McCarthy and Mallards Nest Design, for their limited edition Thanksgiving Crest full collection on our Sasha Nicholas china. Paired beautifully with linens by Dot & Army, this collection makes the perfect fall tablescape.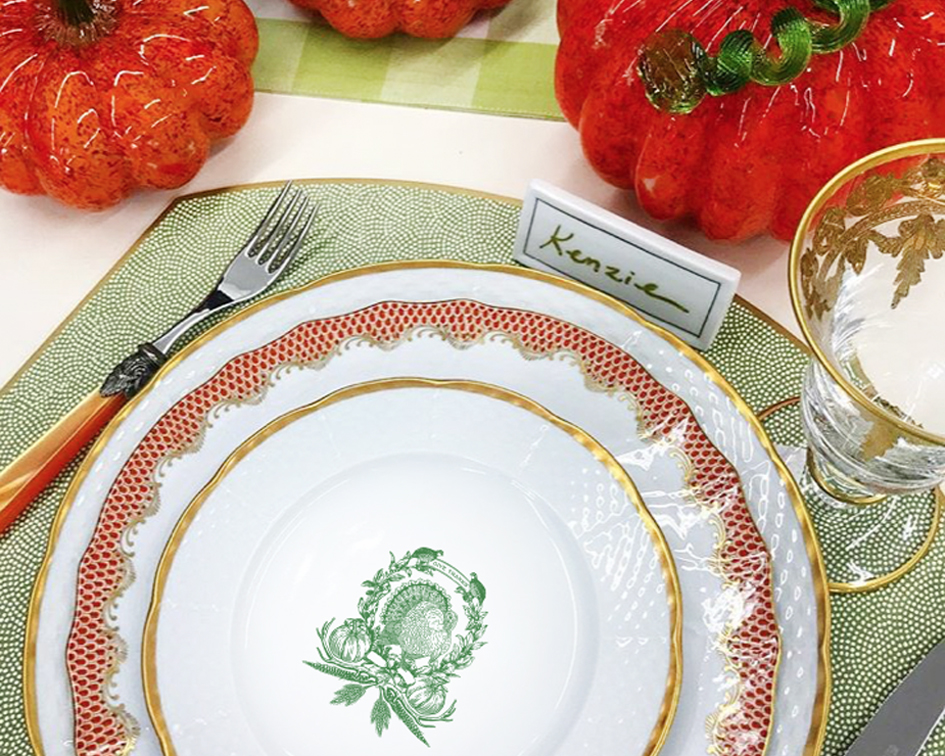 These one-of-a-kind pieces are heirloom worthy that can be passed down through generations to come. Especially because our pieces will stand the test of time being oven and dishwasher safe.
The Thanksgiving Crest, designed specifically for this collection, includes all of your classic Thanksgiving elements. Other than the prominent turkey and pumpkins, there are also luxe details as quails, antlers and pheasant features.
The Thanksgiving Crest collection is available to order now by clicking HERE. This collection will only be available to order by October 17th to receive in time for Thanksgiving.
See the entire beautifully designed Thanksgiving Collection from Emily McCarthy click HERE
To learn more about Mallards Nest Design click HERE or see the entire catalog of Dot & Army click HERE
Meaningful Wishes,