Mother's Day Gift Giving Ideas with Born On Fifth
"A mother is she who can take the place of all others but whose place no one else can take." - Cardinal Mermillod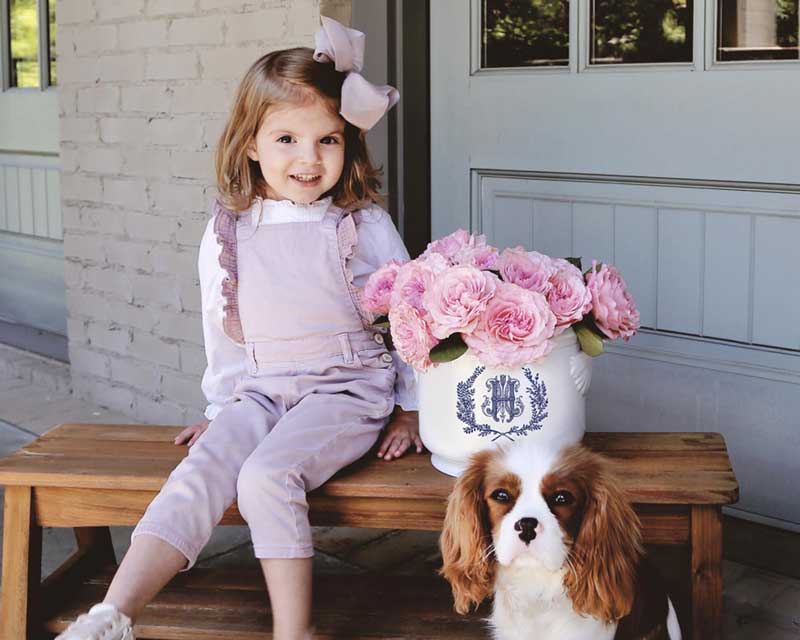 Born on Fifth Mother Day Gift Guide - Featuring the Sasha Nicholas custom monogrammed Champagne Bucket
Mother's Day is only a month away so let us help you to celebrate and honor that special woman in your life with a beautiful & meaningful custom gift. Our new Sasha Nicholas Tea & Coffee Collection custom pieces are not only made of exquisite European porcelain, but they are also durable. All of these pieces are microwave and dishwasher safe.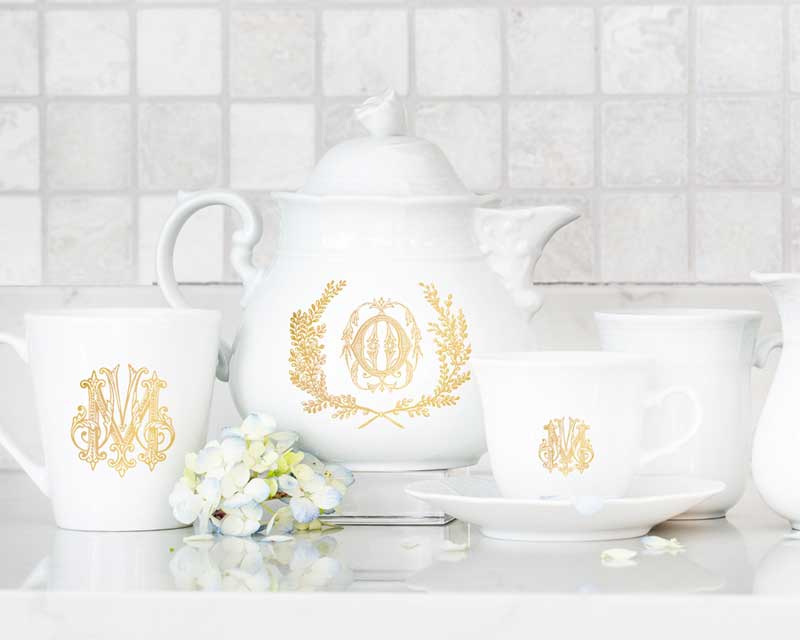 The Tea Set is our current favorite new piece - a custom monogrammed weave Tea Pot that you can even add a small personalized inscription to the bottom. Also comes with two custom monogrammed weave Cups & Saucers. If she is more of a coffee lover, our custom monogrammed Trendy Mug are not only stunning but affordable. The Trendy Mug also provides a perfect base to add her favorite candies, flowers, cocoa packets, or of course coffee beans.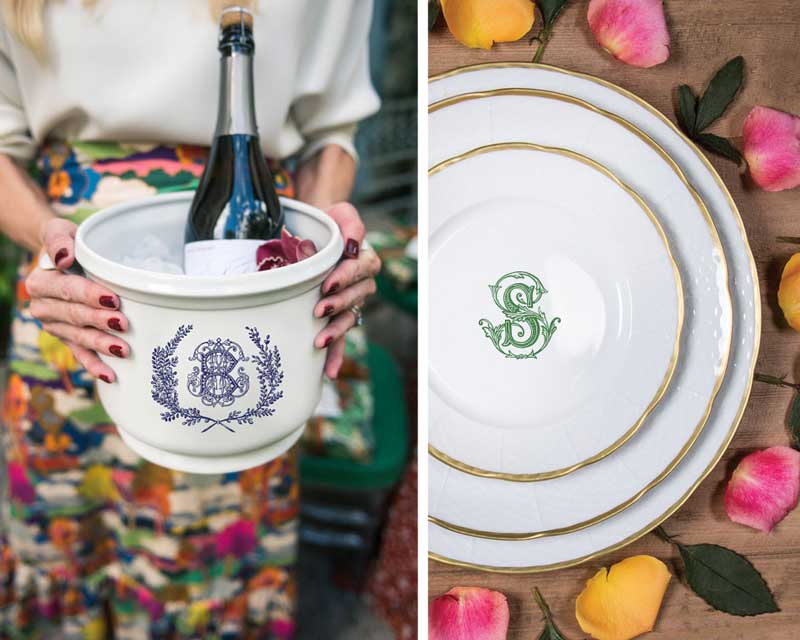 Because Mother's Day is just around the corner and you may need your gift quicker, we of course are happy to assist. Make sure to check out our Quick Ship gift options - click here - to receive your gift as soon as possible. We have a wide array of beautiful pieces to choose from that can still all be customized with your favorite Sasha Nicholas custom monogram in one of our unique brand colors.
We are thrilled and honored to have our Champagne Bucket featured on the Born On Fifth - Mother's Day Gift Guide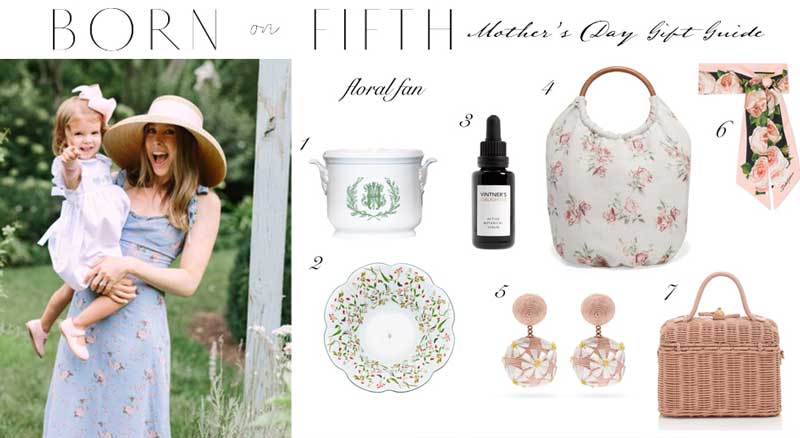 Born on Fifth is a fashion, entertaining & lifestyle blog by Emily Hertz. Emily has a passion for party styling and an affinity for all things beautiful.
"Upon having her daughter Elle, the former Director of Marketing at Spanx stepped out on her own to launch Born on Fifth, an aesthetically-driven site and accompanying social channel which highlights Emily's favorite fashion, entertaining ideas and tot-friendly finds." Click here to see the entire Born on Fifth blog and to read about the rest of her Mother's Day Gift Ideas in her newest blog.
Make your Mother's Day celebration more memorable and especially meaningful this year with a gift from Sasha Nicholas. Shower her with love and adoration and add that special personalized message on the bottom of your gift to create a piece that will bring her memories for a lifetime. Please feel free to Contact Us for more gift giving ideas by clicking here.
"Moms are who know us the best and love us the most."
Meaningful Wishes,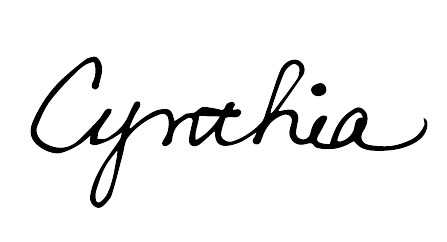 See more of our gift ideas in our GIFTS blog section - click here