Reese, White & Blue Ya'll - Styled Shoot with Cloche Designs & Draper James
"I believe in America because we have great dreams, and because we have the opportunity to make those dreams come true." – Wendell L. Wilkie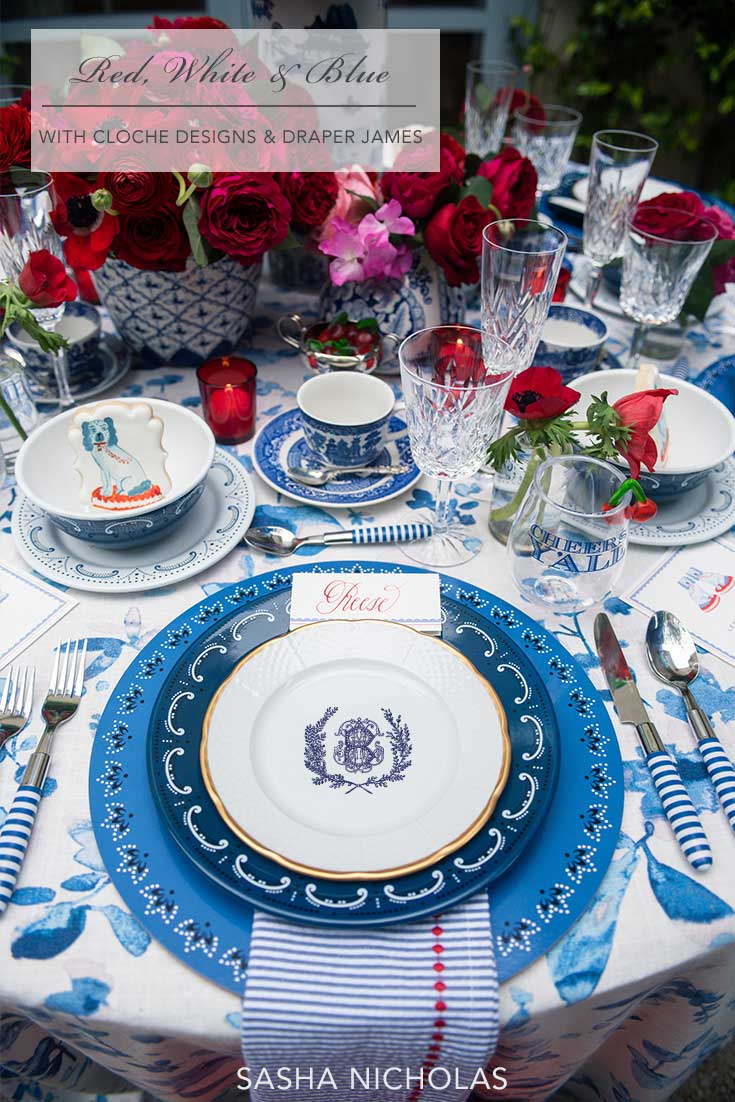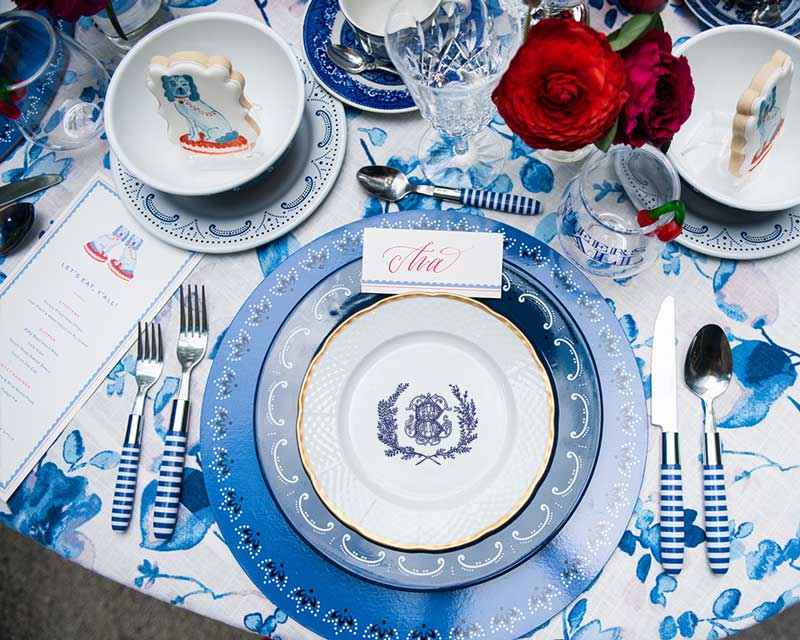 Happy 4th of July! We are thrilled and honored to have our Sasha Nicholas dinnerware pieces featured in this perfectly patriotic party titled, "Reese, White & Blue Ya'll" by Cloche Designs in collaboration with Draper James for their new Cookout Collection. Click here to read more about their design inspiration and to see more beautiful images of this fun and festive tablescape.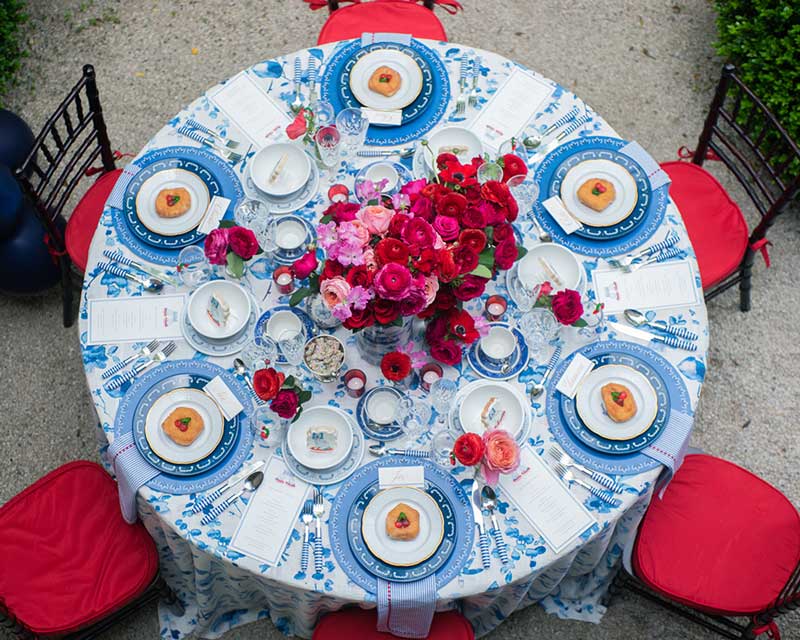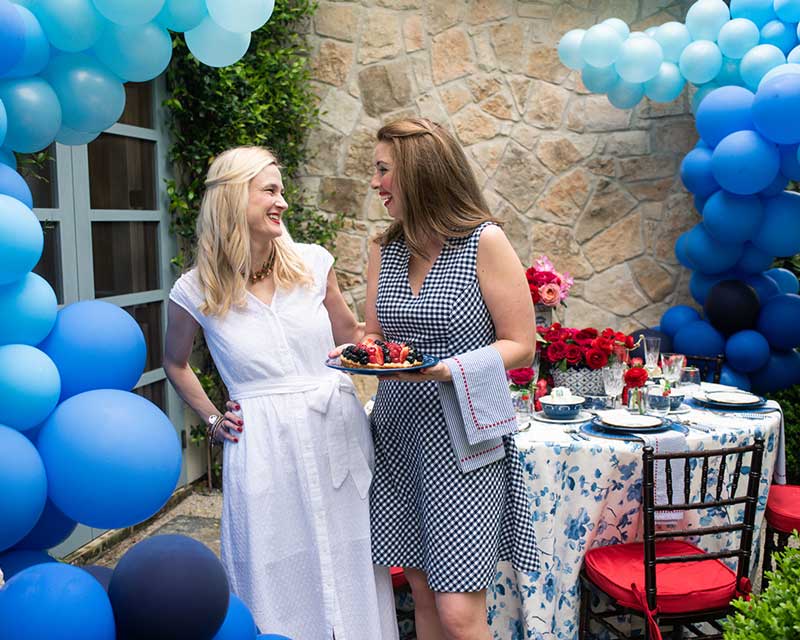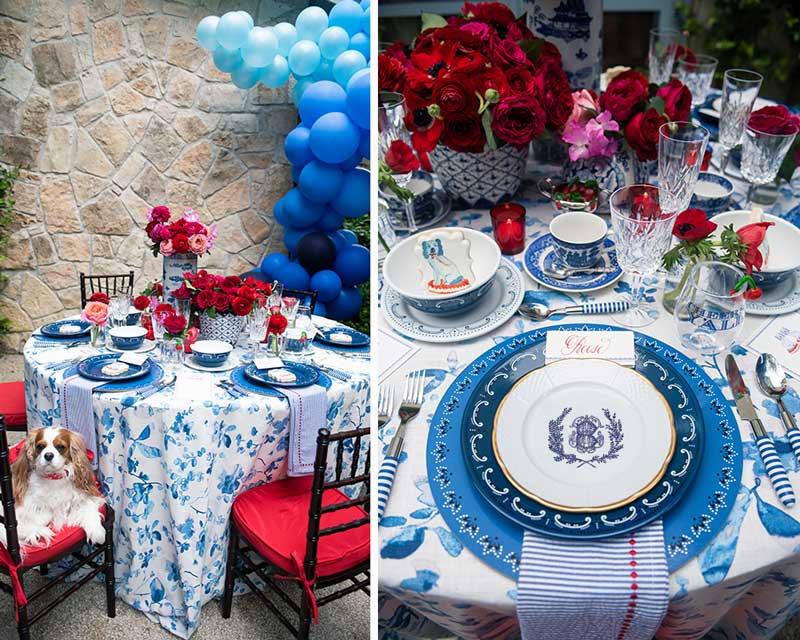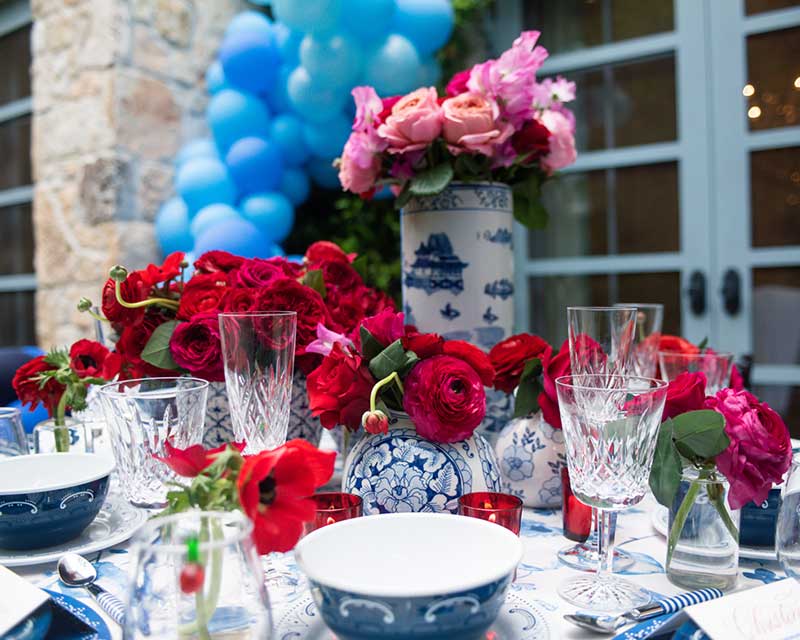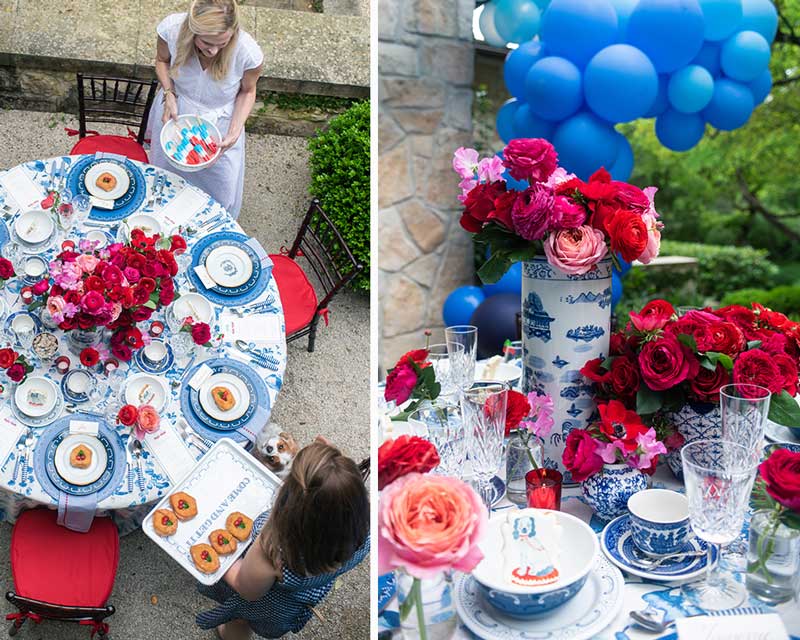 Our Sasha Nicholas custom monogrammed 24K Gold Rimmed Salad Plates are a simply fabulous addition to the bold red, white, and blue accents of this table. We love the idea of layering place settings of the similar colors like this navy blue for a monochromatic but bold look. Contact us to help you create your own custom tablescape for holidays, family & friend gatherings, or even your wedding registry.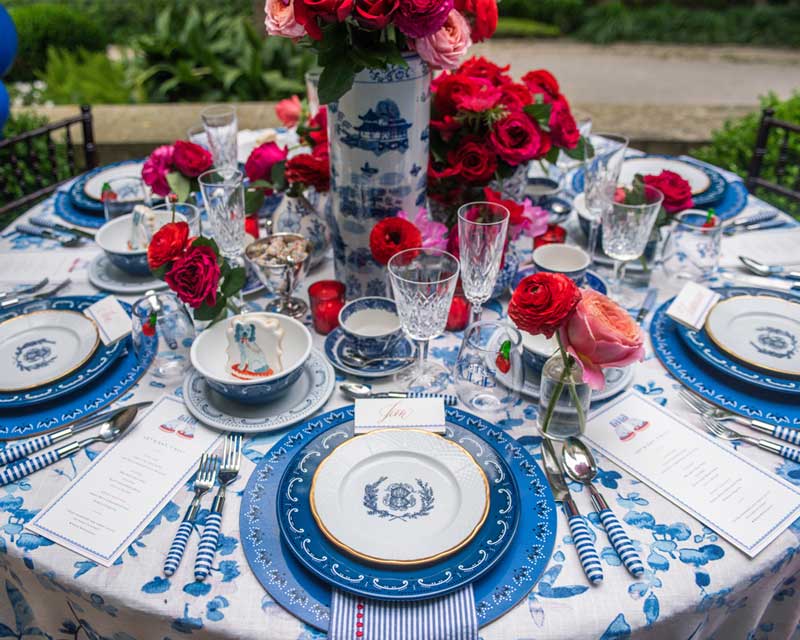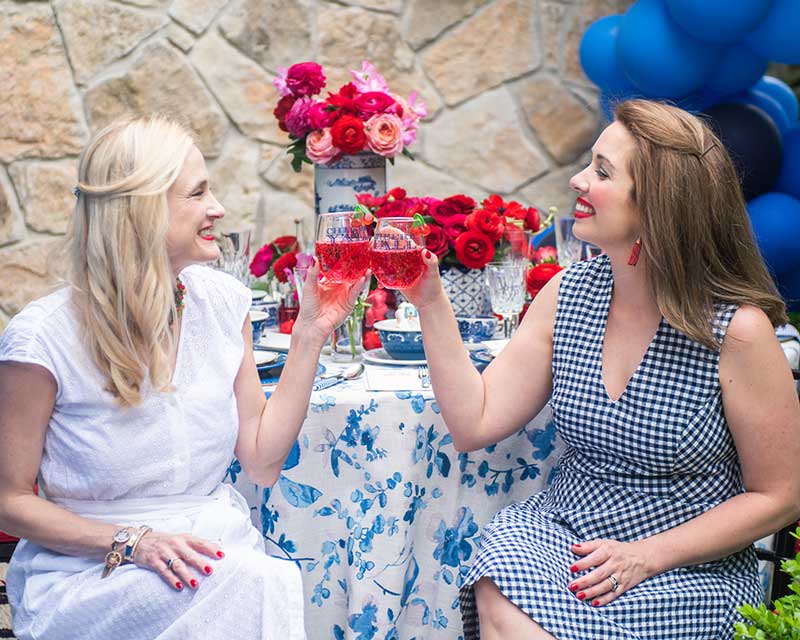 We hope that you enjoy your Independence Day celebrations and more holiday inspiration from Cloche Designs and Draper James. See more table design ideas and read about past collaborations with Cloche Designs in our Table Talk blog section.
Meaningful Wishes,