Second Bloom - Cathy Graham's Art Of The Table
"Like anything in life, the more you do it the better you get at it. The hard part is starting." - Cathy Graham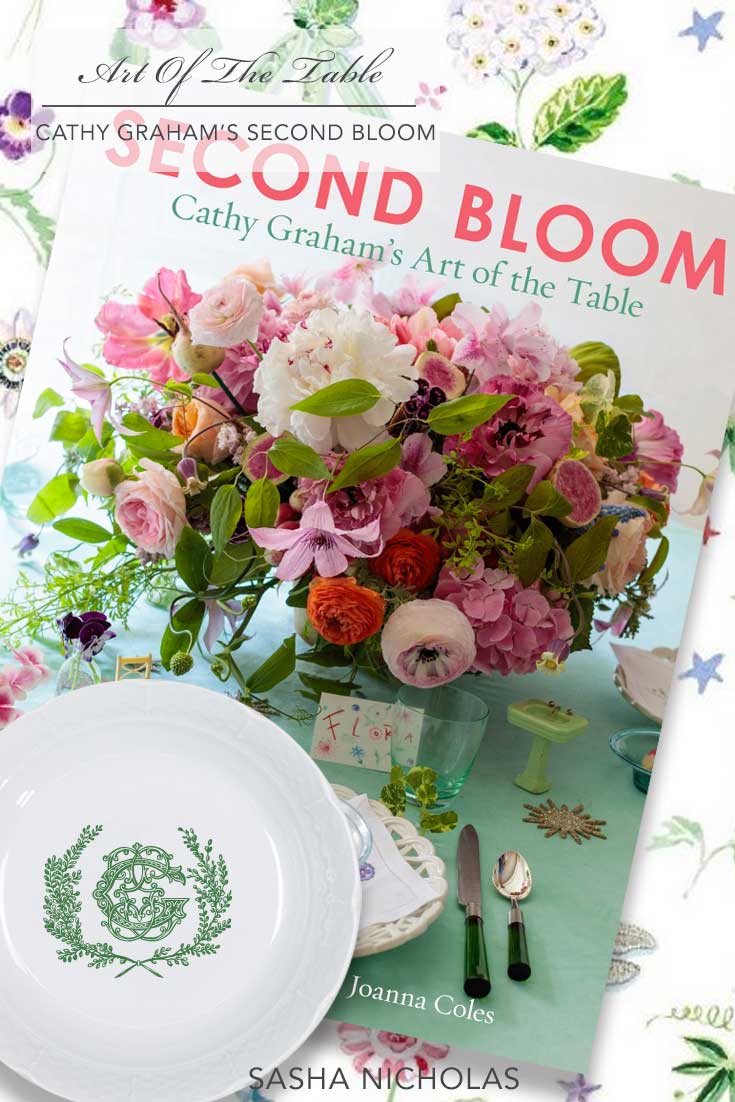 "Approaching life with an aesthetic eye and a good dose of whimsy, entertaining guru Cathy Graham takes pleasure in the creativity of gracious living in her new book, Second Bloom - Cathy Graham's Art of the Table. Cathy shares ideas and inspiration from her renowned dinner parties. Her essentials of party planning include magnificent table settings, creative linens, place cards, floral landscapes and miniature collections, all part of her signature style that makes her events so memorable.
As a professional illustrator and renowned hostess, Cathy Graham has filled her book with her eclectic, whimsical and charming aesthetic. Second Bloom is a visual feast of casual cocktail parties, beachside gatherings, festive holidays and more. Along with her inspirational entertaining ideas and charming sketches, Cathy demonstrates how to arrange flowers, create original invitations and add a sense of humor to every event."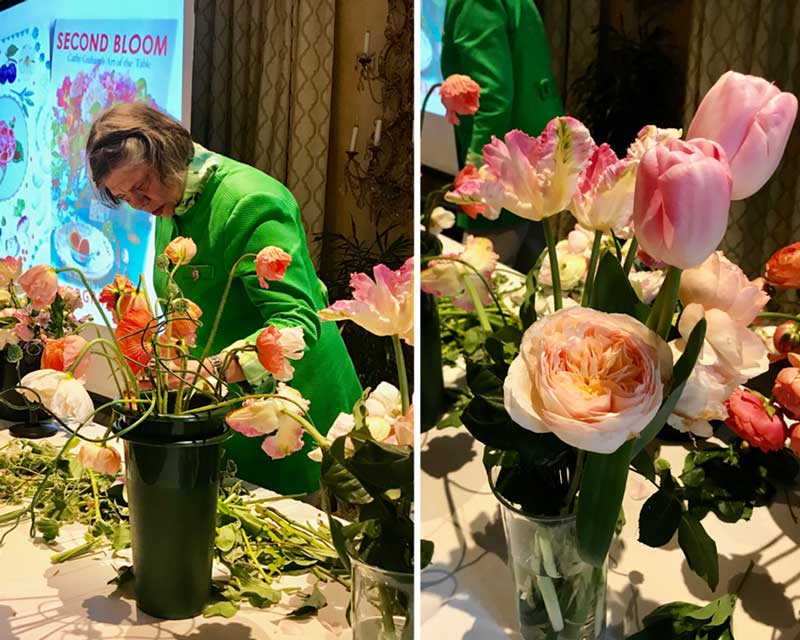 Cathy Graham's story is one "of survival, reinvention as her best selling book is aptly called Second Bloom". Amongst the visually stunning images, Graham gives a personal account of how she found herself in a situation that she never expected at this phase of her life. Her husband of thirty years made the decision to leave her, and after reeling from a surprising divorce, she had to learn to be alone and also find her inner strength and purpose.
And after a suggestion from a dear friend to draw every day and night, she reharnessed not only her creativity but her resilience. From those little steps, Second Bloom was born as an ode to not only her true life "second chance", but also giving her tips to others trying to reinvent their tables and decor.
"The very best advice I can give is to stay positive and to move forward. You can't live in the past. Be open to new experiences. Use simple techniques such as taking a negative thought and turning it around. We all have hidden strengths. Be able to laugh at yourself and be grateful you are alive. Make the most of it since you don't know what tomorrow will bring."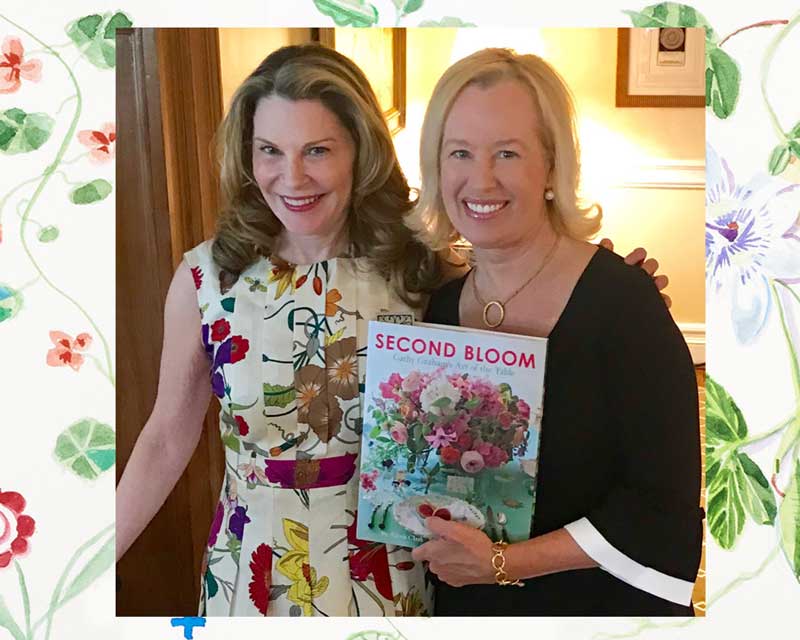 I had the thrilling honor to not only listen to Cathy Graham speak about Second Bloom, but to see her fabulous and stunning floral arrangement demonstrations. And to our delight she offered some of her fabulous entertaining and tablescaping tips. Click here to order her book, Second Bloom.
Nothing looks more divine than our custom monogrammed Champagne Bucket, reused as a Cache Pot, to display your favorite arrangements. Makes a wonderful wedding or hostess gift and can be personalized with a message on the bottom, even in your own handwriting! Contact us for more gift ideas by clicking here.
"Cathy Barancik Graham is an award winning artist and fashion illustrator. Her editorial work has appeared in The New York Times, Rolling Stone, and New York Magazine, and she has been commissioned by Bergdorf Goodman, Estée Lauder, CBS Records, and HBO. In addition, she has been a contributing editor of Elle Decor and House Beautiful. She is a graduate of the Rhode Island School of Design, from which she holds a BFA in Painting, and she studied Fashion Illustration at Parsons School of Design.
For more than a decade, Cathy worked with the late floral designer and event planner Robert Isabell, noted for his unique lavish and innovative parties."
See our Gifts section of our blog for more Sasha Nicholas custom gift ideas and inspiration.
Meaningful Wishes,