Signature Style With Garden & Gun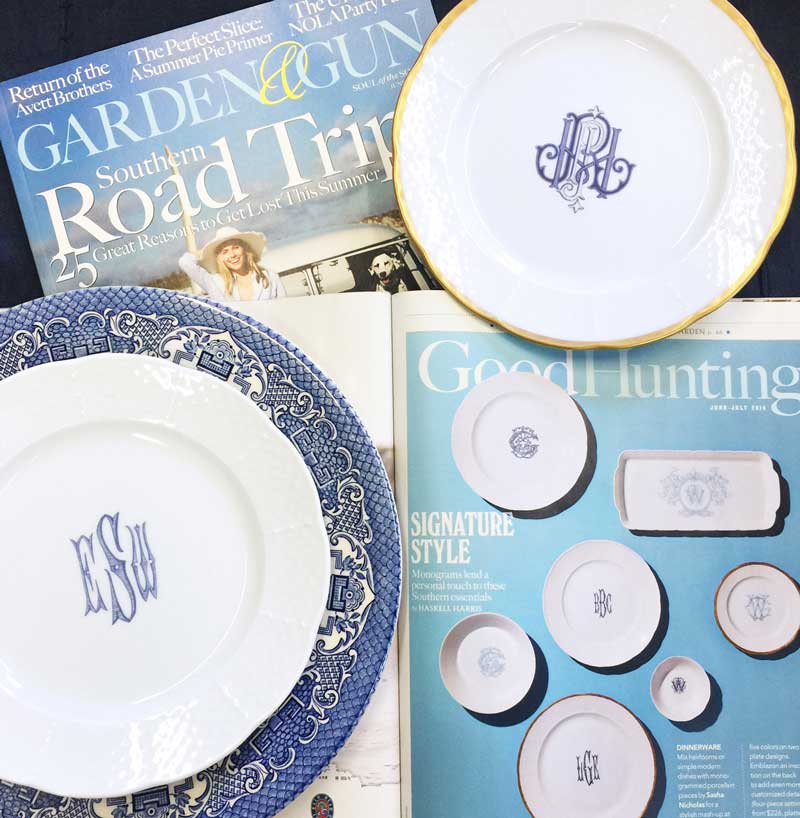 Have you been looking for a style that is uniquely you? With our current feature in the June / July issue of Garden & Gun Magazine showcasing our "Signature Style", I thought it would be a perfect opportunity to give you some inspiration for making your own personal mark on your dishes, your gifts, silver, stationery, linens, upholstery, jewelry-and list goes on! You now have more opportunities than ever for using your personal mark to elevate your every day. Did you you know you can even have gorgeous custom hand tooled leather boots created with your custom monogram by Hayden Pearson? We have been thrilled by the outpouring of enthusiasm people have for our custom dishes and gifts! We have had an ever increasing number of people reach out to us with their own monograms, ciphers, and crests, those who have a vision of one they wish us to create, and those who would like us to create a style but have no idea where to begin. Here are some simple ideas:
The options for personalizing our dishes are:
Use one of the fonts available on our monogrammed pieces
Submit your already designed monogram or crest
Have us design a monogram or crest for you
It's worth taking the time to get the design you will be thrilled with for the rest of your life! I always suggest that "a picture says 1000 words" so if you are thinking of having a design created, save a few examples you like and email them to us so that we have an idea what your style is.
We are currently working on several monograms for registries, ranch crests, and a farm crest. We have had several people reach out for monogram design who say they've been meaning to get one designed for years to use on their personal stationery. Knowing that they can order our dishes with a new custom design and then use that design from stationery, linens, and other uses, gave them the impetus to finally get started!
Below are some examples of dishes we've made for registries to farms, ranches to family gatherings, either from the customer's own monogram or one we've created specifically for them: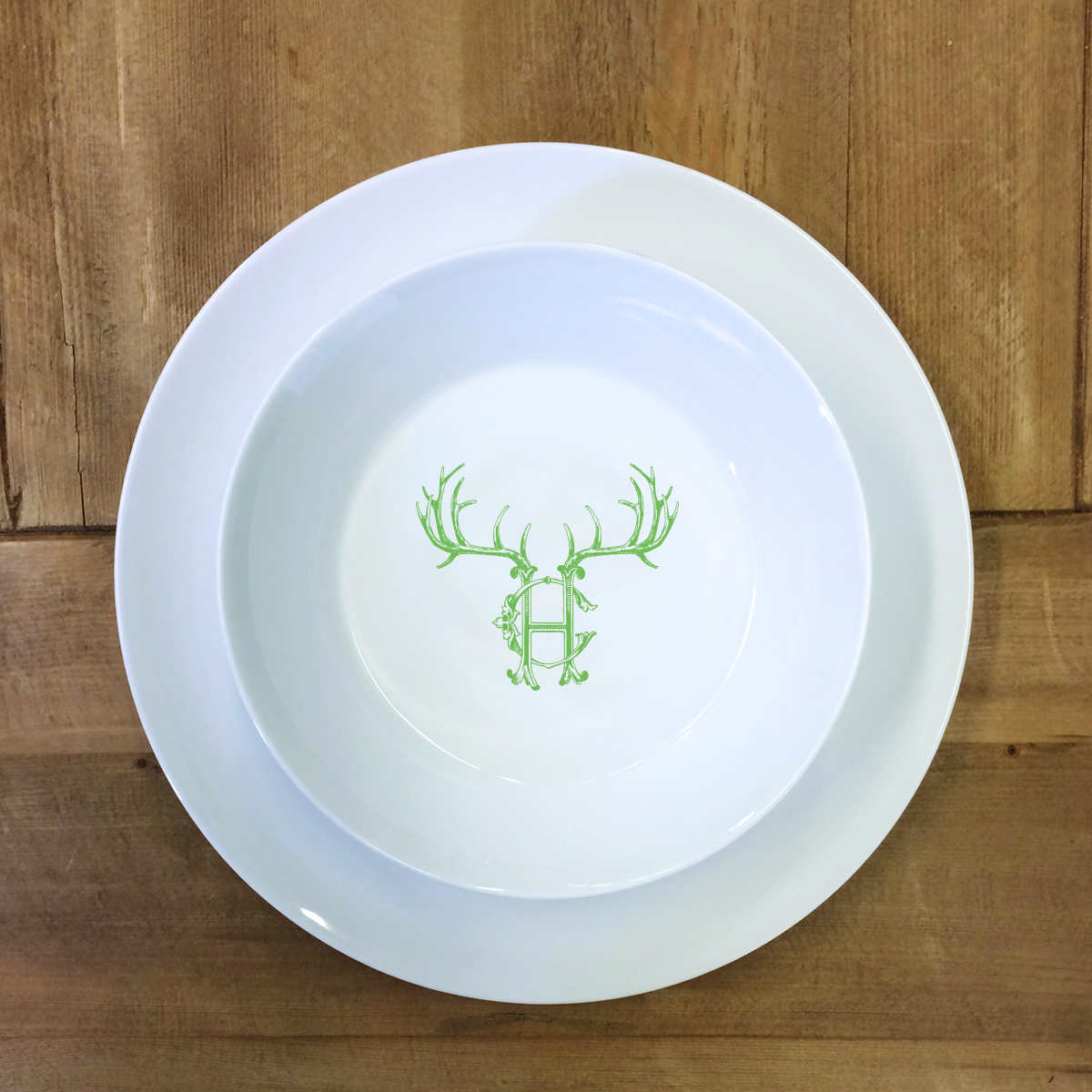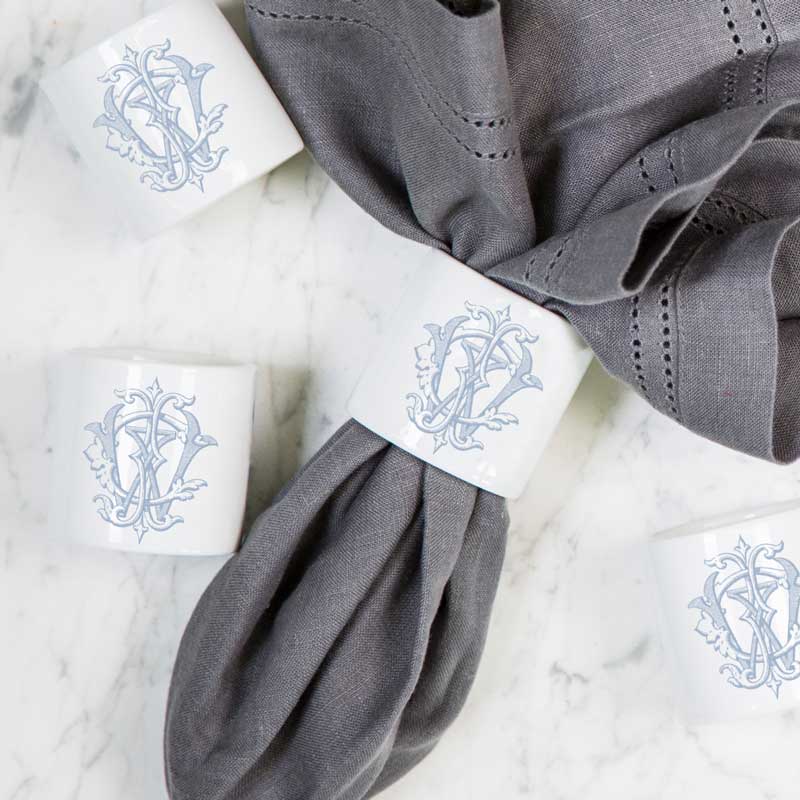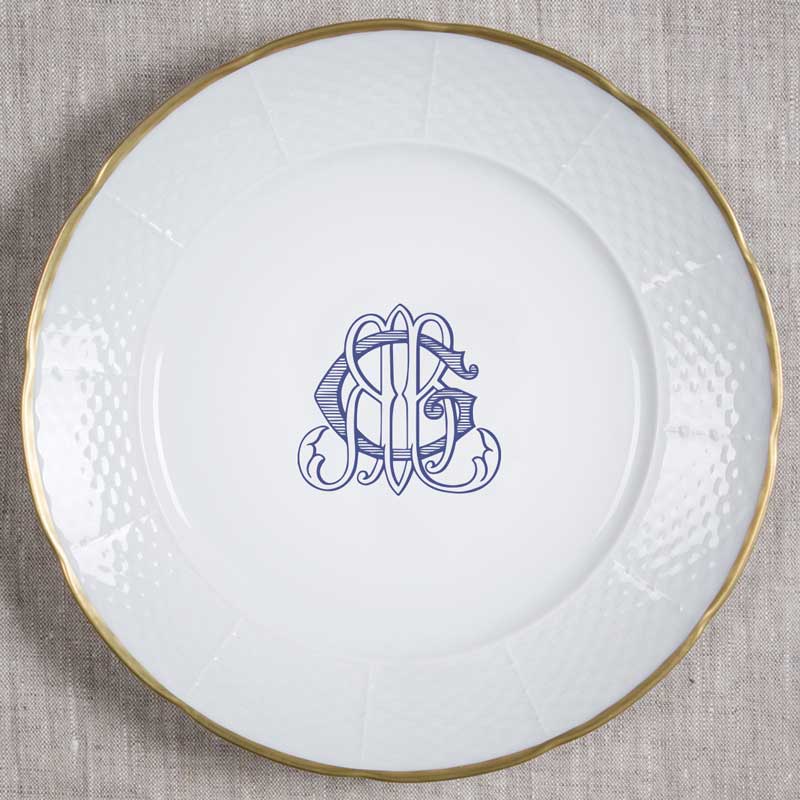 Please feel free to reach out to us by email (orders@sashanicholas.com) or schedule a quick call with us (888-877-5230). We'd love to hear from you!
Thank you for reading along and until next time,