Somebunny Loves You - Hoppy Gifts For Everyone
"Easter is meant to be a symbol of hope, renewal, and new life." - Janine di Giovanni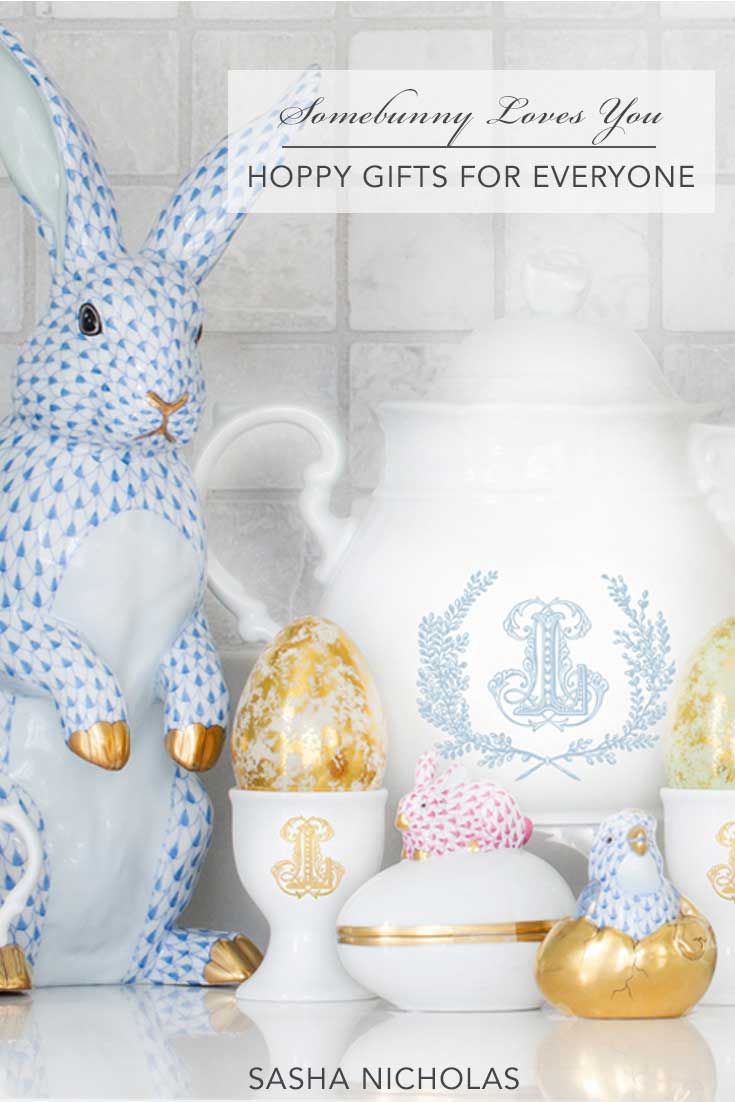 Easter is only a month away, and you don't want to let the holiday hop away without getting a custom gift from Sasha Nicholas for the ones you love. We have the perfect gift for anyone from our Herend figurines to our personalized gift pieces like our Sasha Nicholas Petite Bowls & new Tea and Coffee collection pieces. Need gift advice? Click here to contact us to help you with your gift giving experience.
Featured below: Sasha Nicholas Weave Tea Pot, Sasha Nicholas Limited Edition Egg Cup, Sasha Nicholas Weave Cup & Saucer, Herend Large Standing Rabbit in Blue, Herend Bunny with Butterfly in Raspberry, Herend Bunny Egg Box in Raspberry, Herend Chicken Hatching From Egg in Blue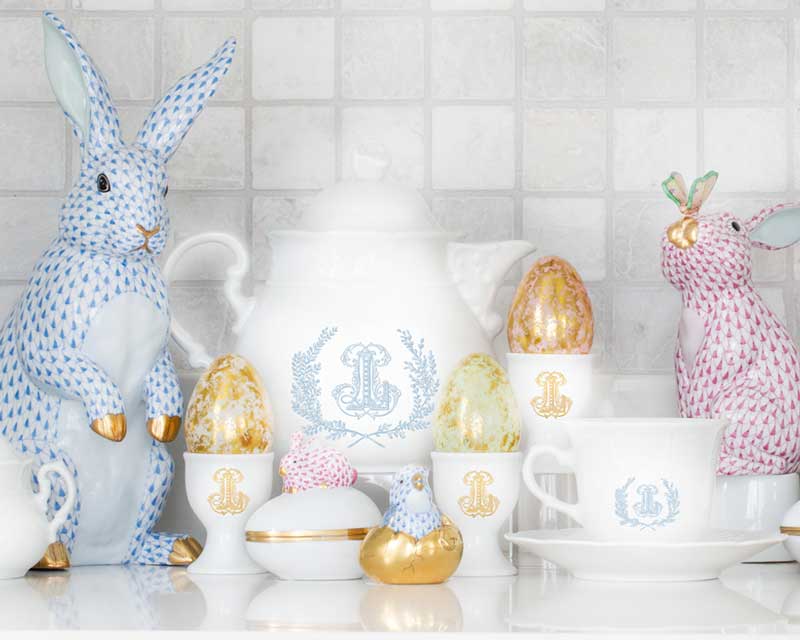 Our Sasha Nicholas pieces are made of the most durable porcelain and are hand decorated and kiln fired that are made to order. Each of our pieces make such a wonderful gift because they can be fully customized for your gift giving needs and differ per person you are giving them to. You can choose from any of our Sasha Nicholas brand pieces by clicking here, and to see all of our monogram brand colors and monogram styles like our new Two Letter. Want to add an even more personal touch? Most of our pieces offer a custom inscription on the bottom for you to add an Easter blessing or special message to the one you love.
Featured below: Sasha Nicholas Imagine Dinner Plate, Sasha Nicholas Imagine Flat Bottom Bowl, and the Sasha Nicholas Weave Oval Platter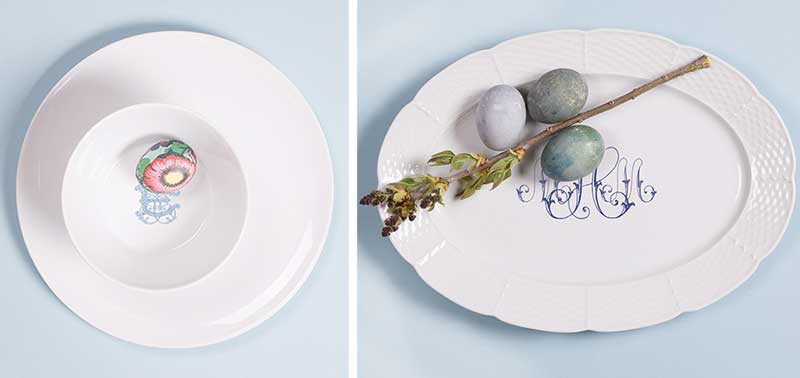 Herend figurines are a forever classic collectible. We carry the entire Herend figurine collection that features many whimsical Easter designs like the ones shown below. Each figurine is available in a variety of colors, and can also be personalized - let us add a handwritten message on the bottom of your figurine! Click here to see the entire collection of Herend figurines that we have available at Sasha Nicholas.
Featured below: Herend Bunny with Butterfly in Raspberry, Herend Bonbon Egg With Bunny, Herend Bunny Egg Box in Blue, Herend Blossom Bunny in Green, Herend Easter Bunny in Blue, Herend Miniature Eggs in Yellow and Blue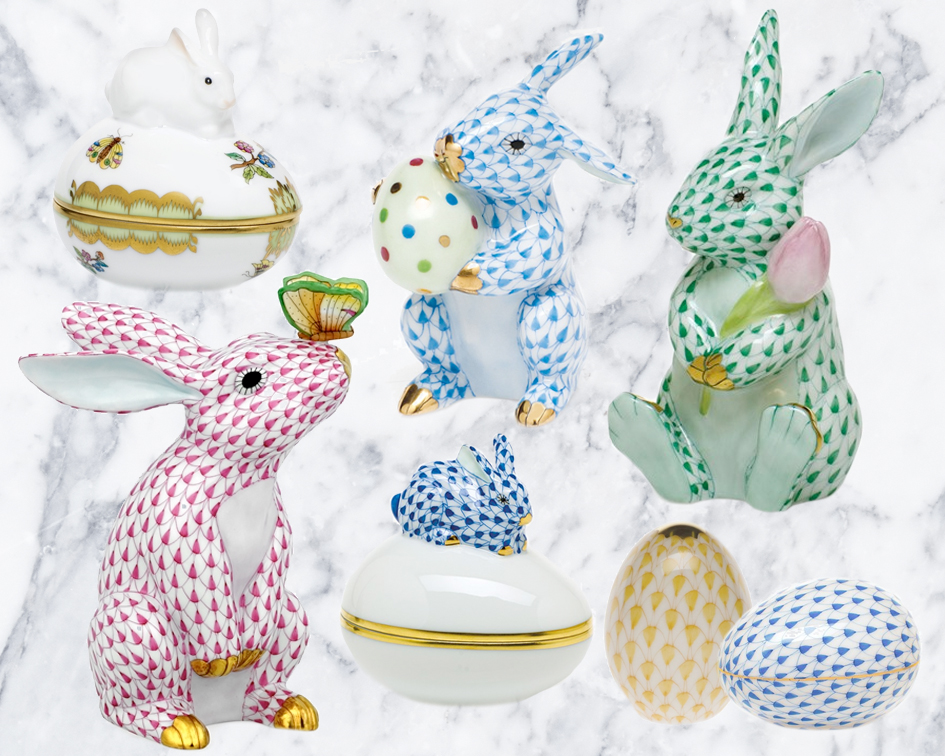 Meaningful Wishes,