Tips For Creating The Most Enchanting Table Tops by Myka Meier
"Manners are a sensitive awareness of the feelings of others. If you have the awareness, you have good manners, no matter what fork you use." - Emily Post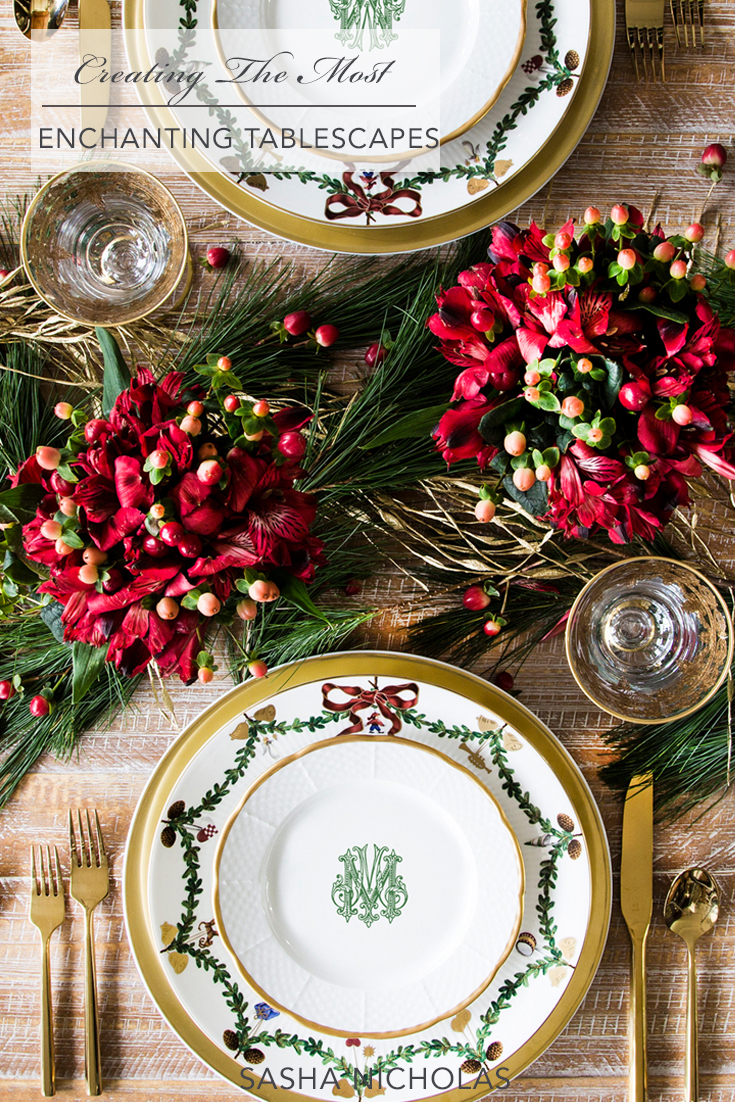 We are honored to bring to life this enchanting Christmas tablescape visioned by founder/director of Beaumont Etiquette School, mother, philanthropist and public speaker, and friend Myka Meier!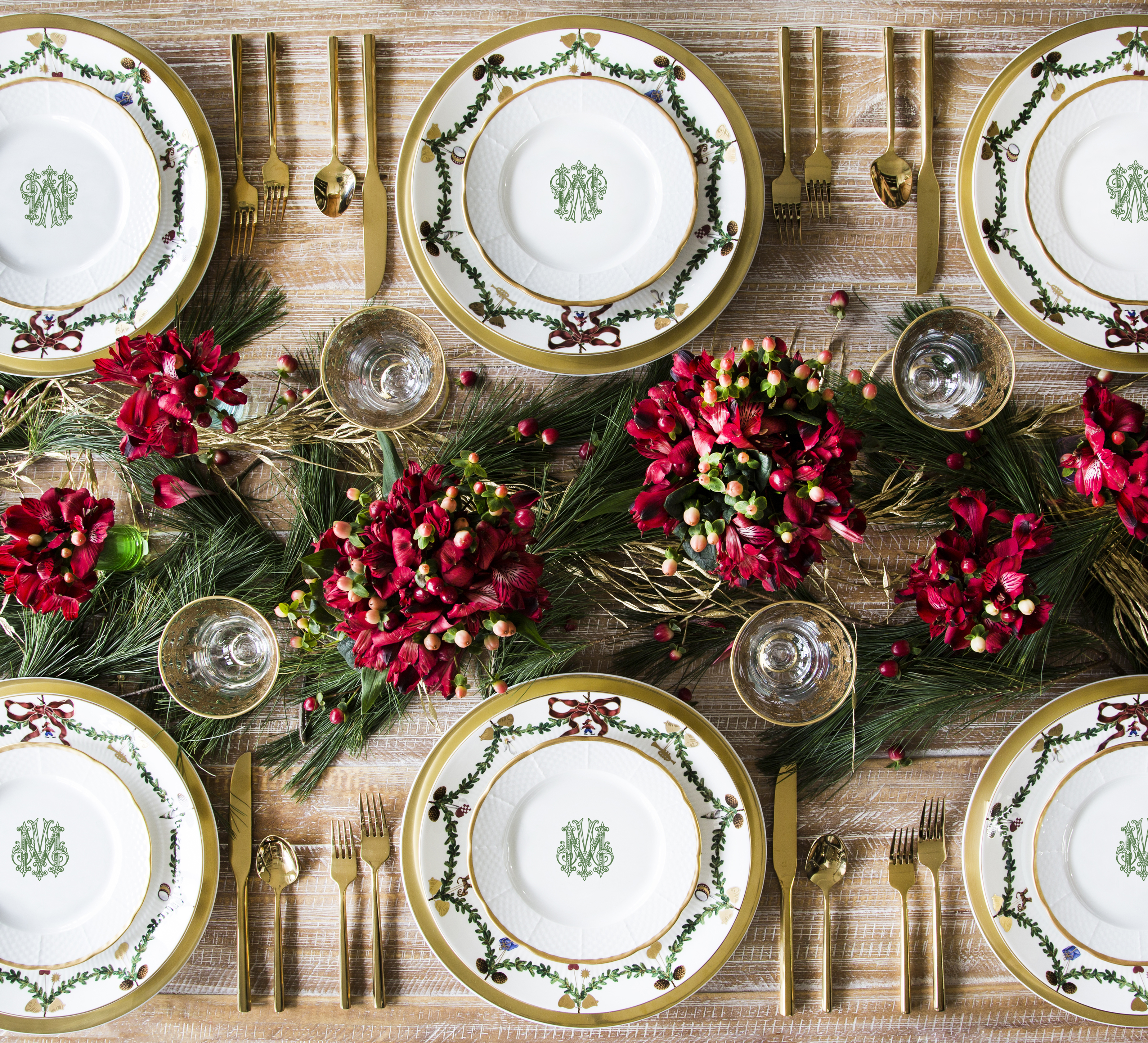 Isn't Myka's table beautiful?! I was first introduced to Myka (see her full bio below) through Instagram by reading her thoughtful, spirited, and most importantly relevant posts offering etiquette tips for all aspects of life. In 2017 we were both honored to be Dixie Collective Tastemakers for their Holiday Invitation Collection. I attended the Dixie Collective Wedding Collection launch in Birmingham where Myka was the keynote speaker. It was unforgettable! We have a shared love for all things pretty and collaborated on this tablescape.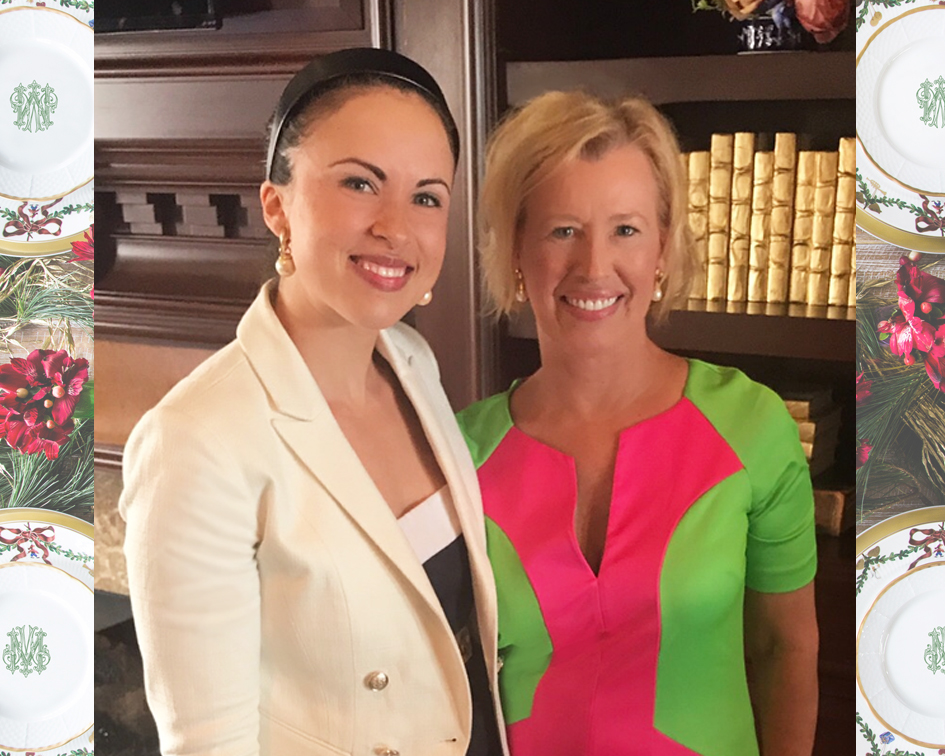 In addition, Myka answers below our questions about entertaining etiquette which are rarely discussed. I'm sure you will enjoy them especially this holiday season:
1) Does the menu dictate how many and which pieces of flatware are used? What is the "rule of thumb" to remember with this?
"I recommend only setting the table with the pieces your guests will need to enjoy the meal! While although it may look stunning with more plates and cutlery, by setting the table with pieces that are not needed, you may confuse your guests. Remember you only want to set a maximum of 8 pieces of silverware at once, with the exception of the oyster fork to make 9 pieces. If you have a 12 course meal, you should be re-setting the table for additional courses."
2) Is there an etiquette rule to the use of napkin rings? What is the proper way to include them into a table setting?
"A napkin ring can be a gorgeous way to add decoration and personalization to a tablescape. The napkin ring typically will go in the center of the napkin, which is then placed either in the center of the plate. If you want to place on a plate but do not want to block a monogram or decoration on the center of the plate, you can angle the napkin on the edge of the plate, with napkin ring to a 12 o'lock to 3 o'clock position at the top right of the plate. Try to avoid placing a napkin with a ring on a soup bowl, as the napkin tends to slouch into the bowl - if you have a soup bowl, try placing it to the left of the place setting. Without a napkin ring, you can also place a flatly folded napkin under the place setting. The one place to never put a napkin? In a cup or glass of any kind."
3) Buffet style eating has become increasingly more popular. What are your ideas on how to accommodate this? Are there any presentation ideas or rules for setting appropriately? Using a charger or buffet size plate instead?
"Good hosting etiquette means thinking of your guests needs first and making it an easy and enjoyable experience for all! Buffet style eating can still be elegant and a wonderful dining experience, although seen as more informal…you simply need to make sure everything it organized and easy for the guests to locate.
With a buffet, I would recommend not setting chargers at the buffet table, as it's one more thing for someone to carry and can be heavy. To make a buffet a bit more elegant, you can however, put a charger down as a place holder (with or without silverware) with a name card and then welcome guests to go to the buffet to get a plate, cutlery etc.
For a buffet, you want to be strategic about how you set the buffet table, because you want your guests to only have to get up once where possible. I like to have silverware wrapped in linen napkins and buffet sized plates to make it easier for guests. If you do not have buffet sized plates, large dinner plates will do as well.
When setting up the buffet, try setting left to right, as people typically read and serve themselves in just the same order. You want to make sure each food item has it's own serving utensils that are resting on a plate outside of the food's serving dishes. To set a buffet, you can start with plates, followed by hot items, then set the cold / salads, then bread. Then come your condiments like sauces and butters, followed by cutlery, napkins and finally cups and beverages. You can also choose to have the beverage station separately to keep the line moving or you can serve beverages at the table (water or wine) to make it more upscale an experience."
4) We think placemats make for a lovely presentation. What are your thoughts on incorporating placemats into a table setting? How do you properly place items on placemats? (for example: should the cutlery be displayed fully on the placemat?)
"The most formal table setting will be with a white table cloth, and during the holidays, we often enjoy festive tablecloths which can also be formal. While placemats are becoming more popular again, I still only recommend setting them for breakfast, lunch or an informal dinner. If you choose to use a placemat, all the silverware should be displayed on its surface. With many formal dinners, you have more than one course, in which case it's often impossible to have the cutlery all on the placemat."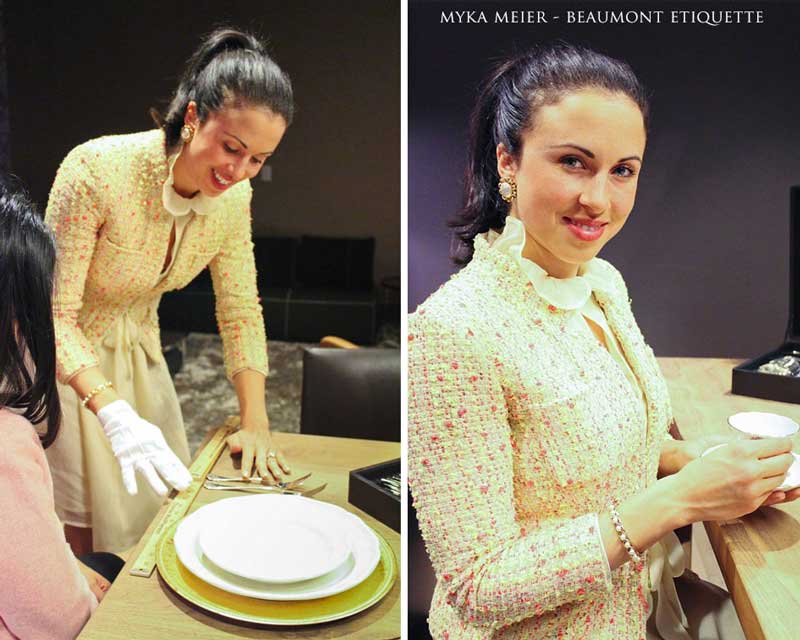 5) What is your guide to placing flatware effortlessly? We loved your reference of using a mirror in etiquette school to ensure proper positioning, can you elaborate on that for this question?
"I have two props I use when setting a formal table: a ruler and white table setting gloves! The gloves are just one size fits all white, cotton service gloves. I use them to prevent finger prints on plates or glasses, and smudges on silverware. The ruler comes in handy because often the most beautiful tablescapes are the ones that are beautifully displayed so that each setting is equally spaced around the table. Then the silverware lines evenly up all at the bottom of each pacesetting, and each piece of cutlery should be place should be equidistant to the next. There is no exact spacing you must follow from one piece of cutlery to the next…the important part is that it's equally spaced. The goal is at the end of the table setting, it looks almost like a mirror so that everything is aligned, organized and most importantly, welcoming! Happy table setting!!!"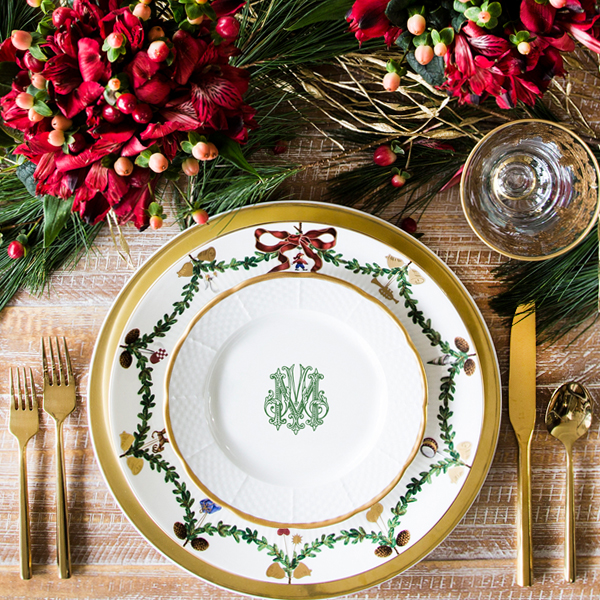 Shop The Look: Sasha Nicholas 24K Custom Monogrammed Salad Plates top the beautiful place settings including Recamier Gold Royal Limoge Chargers, Royal Copenhagen Star Fluted Christmas Dinner Plates, and Arte Italica Vetro Gold Glassware.
Please be sure to leave a question, comment, or tip below. We learn from you as well!
Meaningful Wishes,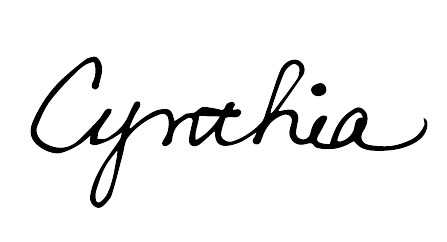 More about Myka Meier and Beaumont Etiquette; "Myka Meier proudly opened Beaumont Etiquette to bring a fresh and modern perspective to the industry. Breaking down the stereotype that etiquette is perceived as outdated, inaccessible or even a lost art form, Myka designed traditional etiquette courses with a modern spin — that are not intimidating to learn. Combining her experience in cross cultural communications, passion for etiquette and desire to instill both confidence and knowledge, Myka offers innovative and empowering courses through Beaumont Etiquette.
A dual American and British citizen, Myka is a consultant specializing in international social and business etiquette and protocol. Myka studied at multiple traditional etiquette schools in the United Kingdom and trained in London under a former member of The Royal Household of Her Majesty the Queen. Furthermore, Myka attended the prestigious Institut Villa Pierrefeu finishing school in Glion, Switzerland and has been formally trained in Continental European, British and American etiquette.
With a degree in communications and over 10 years experience in the luxury, lifestyle and fashion markets, Myka worked in both New York and London focusing on PR and integrated communications for international celebrities, global CEOs and some of the most esteemed consumer brands. Myka has worked with members of the British Royal family and had two years experience working on a global endeavor initiated by its patron, His Royal Highness The Prince of Wales.
Myka co-founded The Plaza Hotel Finishing Program with Beaumont Etiquette in 2016. Beaumont Etiquette became an official etiquette partner of the Downton Abbey: The Exhibition in 2018."