Tribute to Annie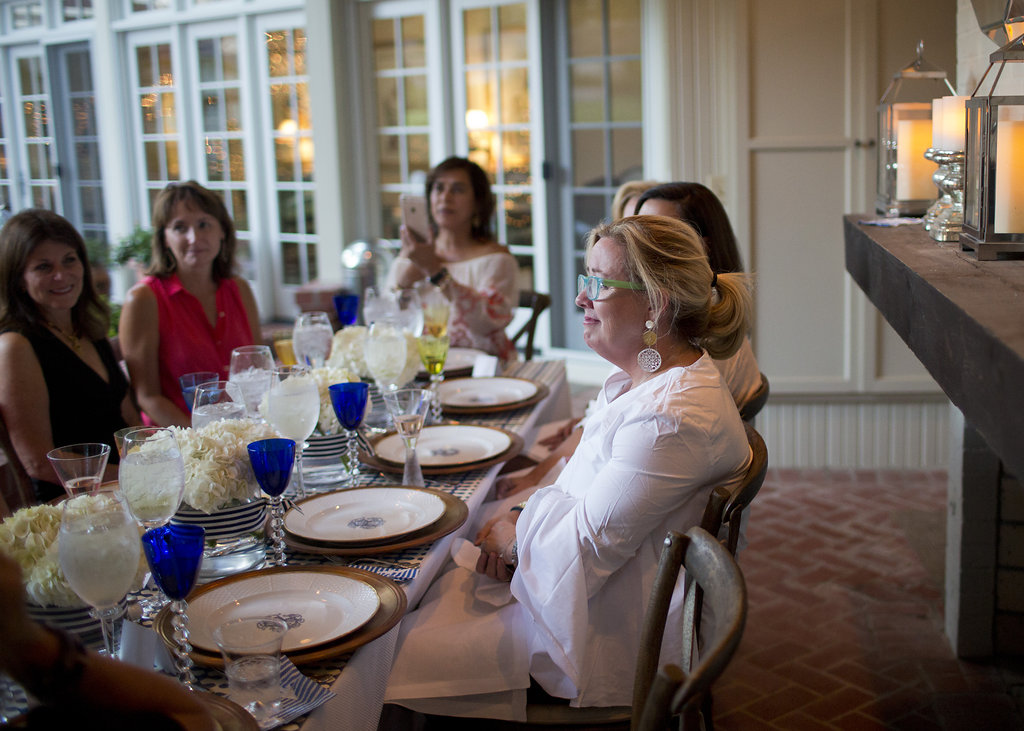 What does Annie, the owner of Mag Pie Events and I have in common? It's not a coincidence that we named our companies after our children. Our families inspire us to spend our days creating what we value – kinship and connection through gatherings around our tables, large or small, grand or simple, with loved ones in celebration of moments we hold dear.
Annie has an ardent group of friends who surprised her recently in Tulsa with an evening of tribute. We were honored to have our dishes given to Annie with an inscription on the back from each friend telling her how she has touched each of their lives. Here's their story photographed beautifully by Amy Herndon Photography:
"We set the table with the beautiful chargers that you made then added my grandmother's salad plate so that Annie didn't see the gifts. When the salad plates were cleared, I did a toast (reading the platter to her) then each woman read her plate to Annie. It was a magical night and your beautiful work was so so appreciated! Thank you for all of your help!"-MQC, friend of Mary's and organizer of this celebration. She is a woman after my own heart-using her grandmother's salad plates with our dishes!
"Celebrations evoke all that is good about life, they should mark time in a way that nothing else does. Whether they are simple or grand is not the point, and no one should ever mistake that. If a moment reflects love, intention, joy and light it is a celebration."-Annie Brady, Annie Brady Design + MagPie Events"
Annie was kind enough to share her thoughts on the gift of our dishes that her friends had made for her:
"It's hard for me to conjure up just the right words regarding what happened on Sunday night, but it will be with me forever, and the beautiful part is that some of that special night will last into the next generation and the next through my precious Sasha Nicholas china. Someday my great-grandchildren will have a meal with their family on those timeless plates and read the notes on the underside and know a little more about where they came from and the love their great-grandmother received from friends on a beautiful fall night. And they might have a little insight into the business she started at 57 and maybe that will give them a little more insight into themselves. I know that multiple generations use the same china because I continue to use my grandmother's china every Thanksgiving, it connects me with her and all of the other hands that held her china over the years.
I'm thankful to all of you for creating a business of integrity and beauty, and for understanding that these plates,where we share meals, carry with them stories and connection. Congratulations, it's a gem! Thank you for being a part of a very special day!" -Annie
Annie understands that dishes are a connection between generations and that her spirit of fun, friendship and passion will live on through the voice of these dishes.
In celebration of the people and moments we hold dear,