Winter White: Laine & Tyler Wedding Registry Feature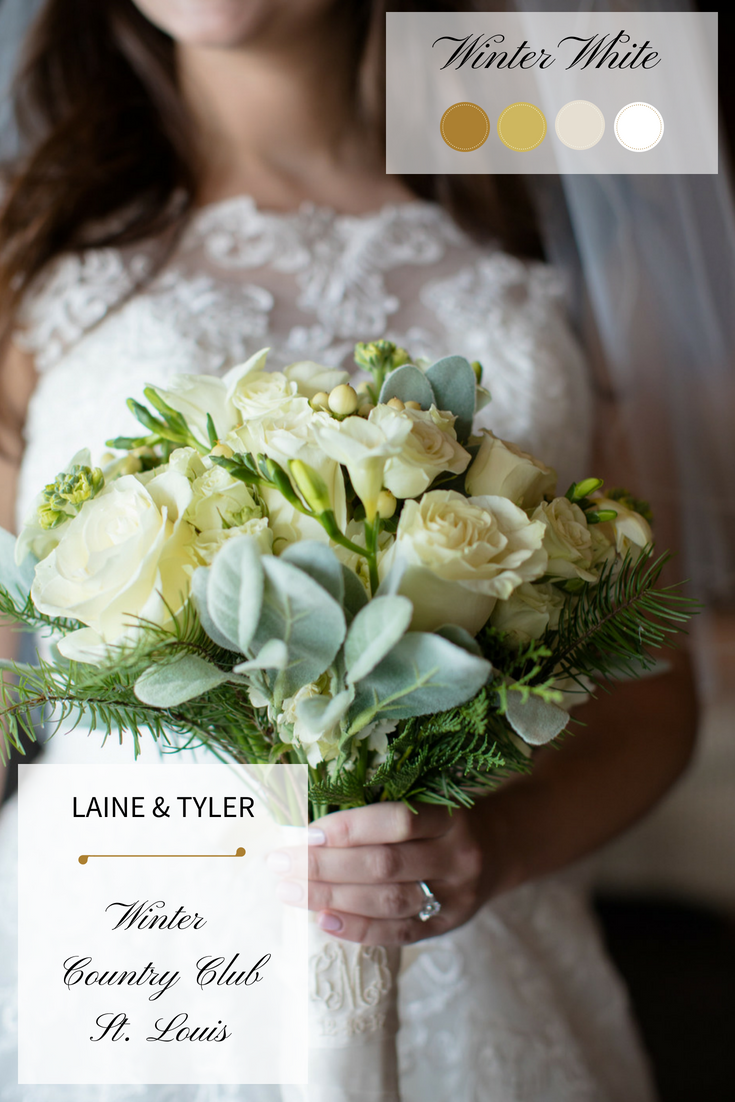 Photos by Kelly Park Photography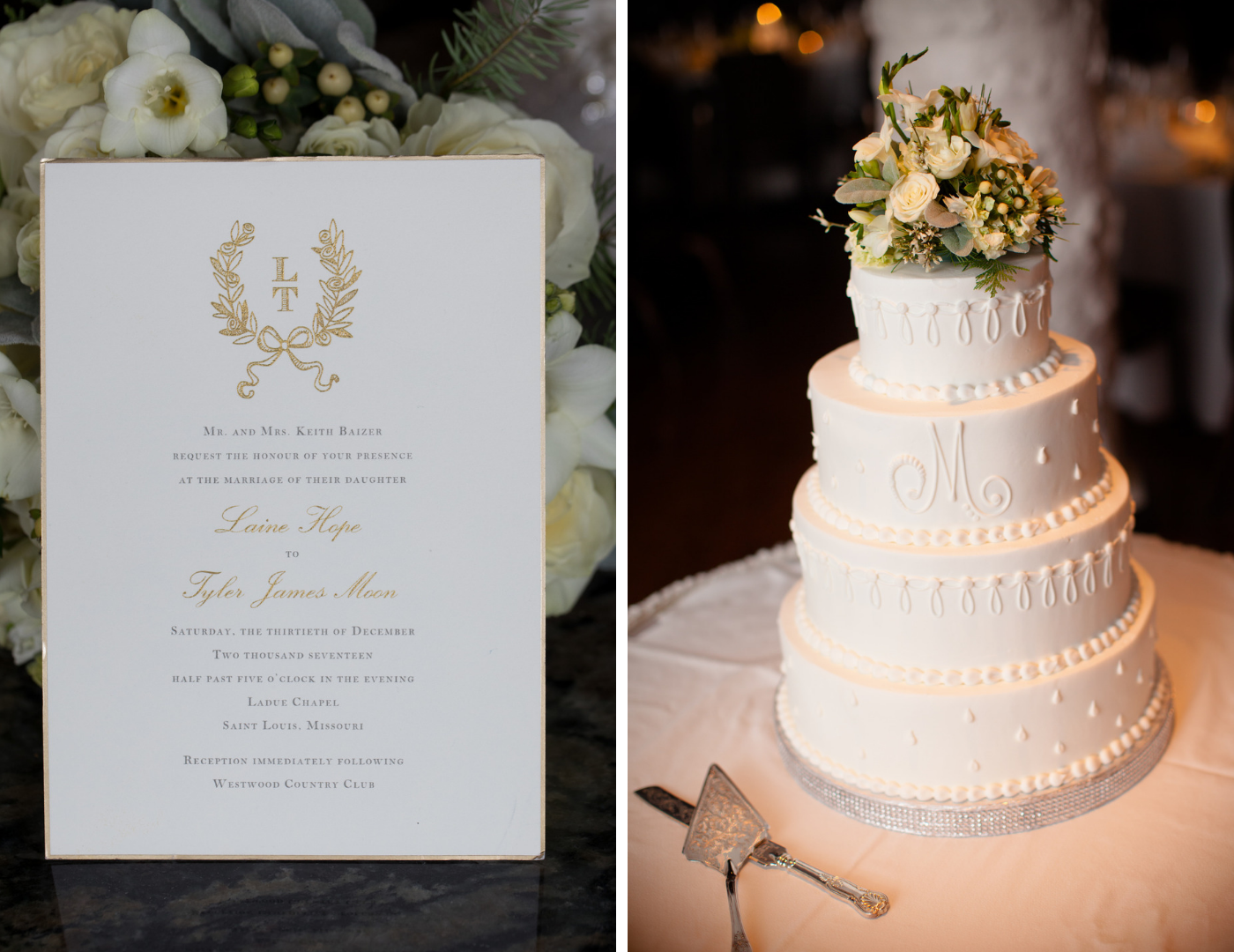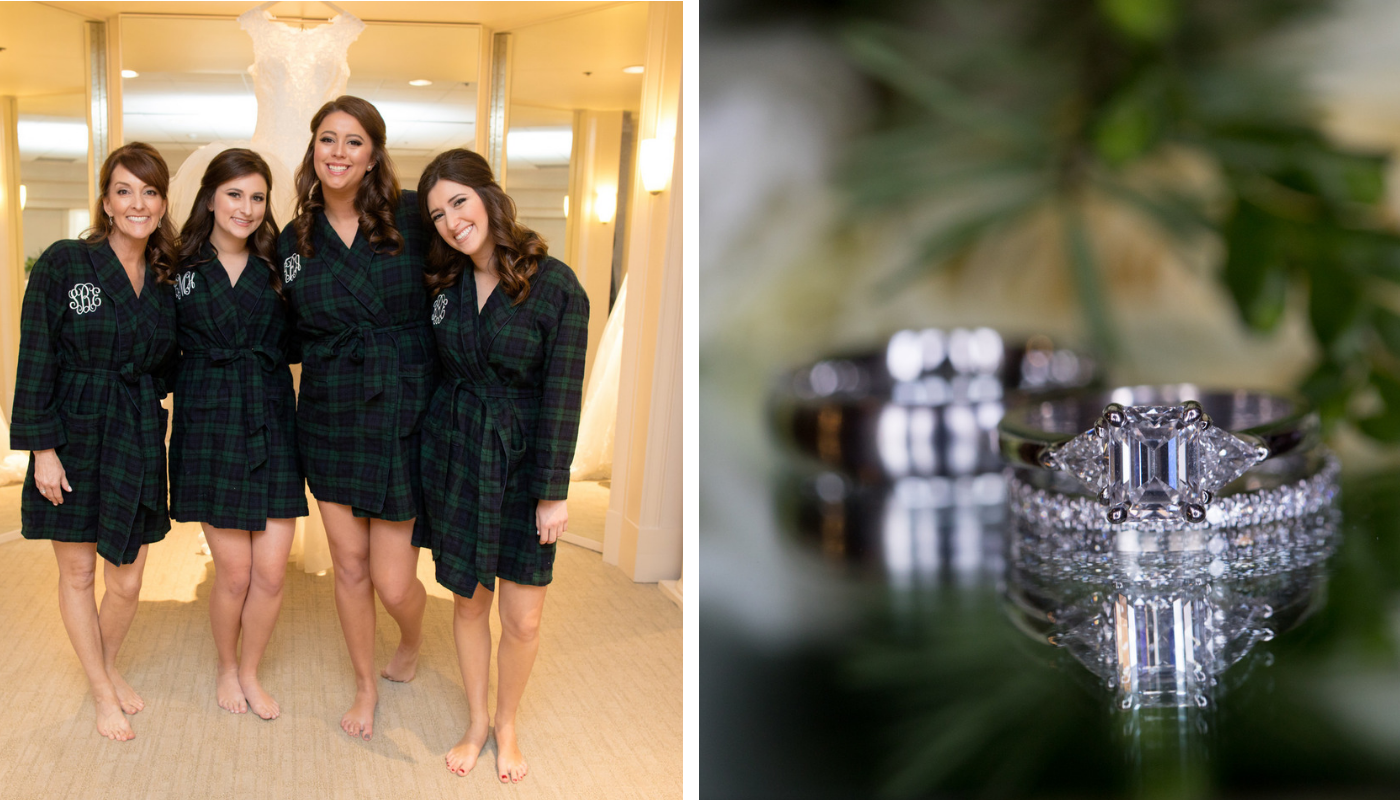 Registry Question & Answer
What was the inspiration for your Sasha Nicholas Registry (such as a certain color, a custom monogram, family china, etc.) ?
When I was deciding where to register, Sasha Nicholas jumped out to me immediately because of my love of monograms. I wanted wedding china that was unique and meaningful to me and my husband, but also something timeless that we could continue to pass on to future generations. That being said, we decided to use the one initial monogram for our china so that we would have the opportunity to pass it on to our children, or share it with other family members who may choose the same pattern. We loved that we were able to include our names and wedding dates on many of our pieces, and give our guests the option to leave us a message on the pieces they gifted to us.
What Sasha Nicholas registry gift you would recommend as a "must" to other couples? Or do you have any advice for couples beginning a registry at Sasha Nicholas?
When I was registering with Sasha Nicholas, I continued to keep in mind that while my family may be small now, I wanted to be sure to have enough pieces to one day host a Thanksgiving or Christmas dinner. This idea helped guide me towards the items that I foresaw myself needing to set a beautiful holiday table, which included the salad and dinner plates, medium and large serving bowls, and serving trays. One of my favorite items is the champagne bucket (of which I requested two, with different patterns). While the china isn't something we use everyday, we have our champagne buckets on display in our home on a daily basis and I love using them to hold flowers.
What was your favorite thing about registering with us? Any suggestions to make the process easier?
The Sasha Nicholas pieces were the ones I was most excited to get off of my registry. At the simplest level, the custom monogram was something I found so special and unique. The additional ability of my guests to include a message on the back of the pieces was even more special. I loved going into the store throughout the months leading up to my wedding to look at new pieces and decide if there were additional things I wanted to add to my registry. Everyone was always so incredibly helpful and registering with Sasha Nicholas was very easy!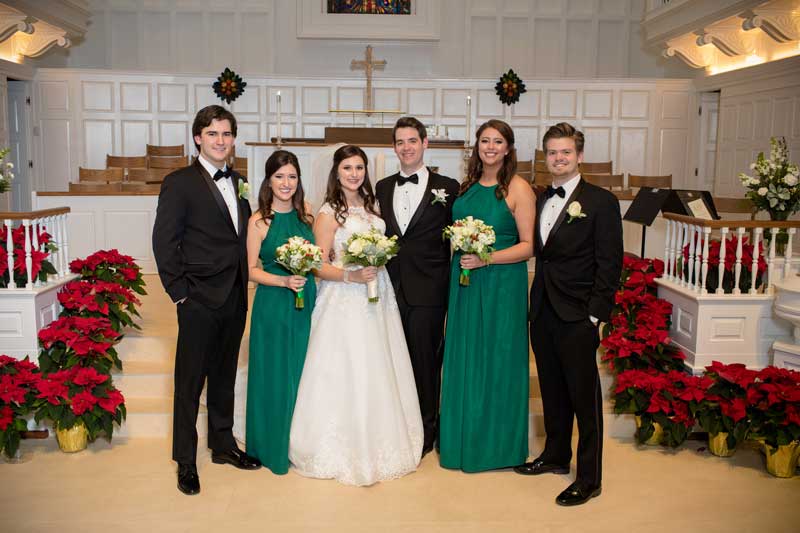 Wedding Details
Ceremony: Ladue Chapel Presbyterian Church
Reception: Westwood Country Club
Photographer: Kelly Park Photography
Videography: Video Views
Flowers: Schnucks Florist
Cake: Wedding Wonderland Cakes
Ceremony Music: Rosewood Ensemble
Reception Band: Groovethang
Day of Coordinator: Emily Ampleman
Seating Chart & Programs: Paper Patch
Hair and Make Up: Daniellestyle
Dress: Clarice's Bridal
Tuxes: Stallone's Formal Wear
Rings: Hufford's Jewelry
Registry Details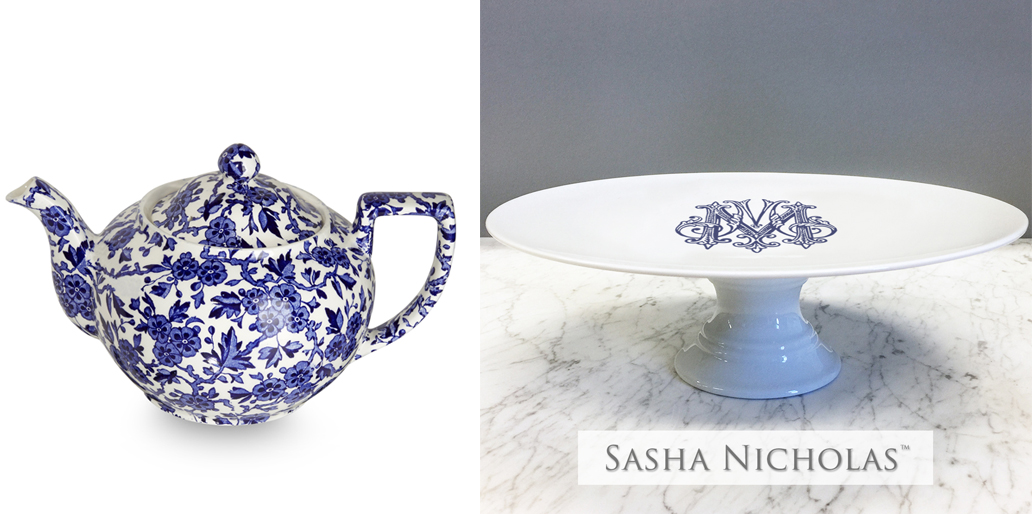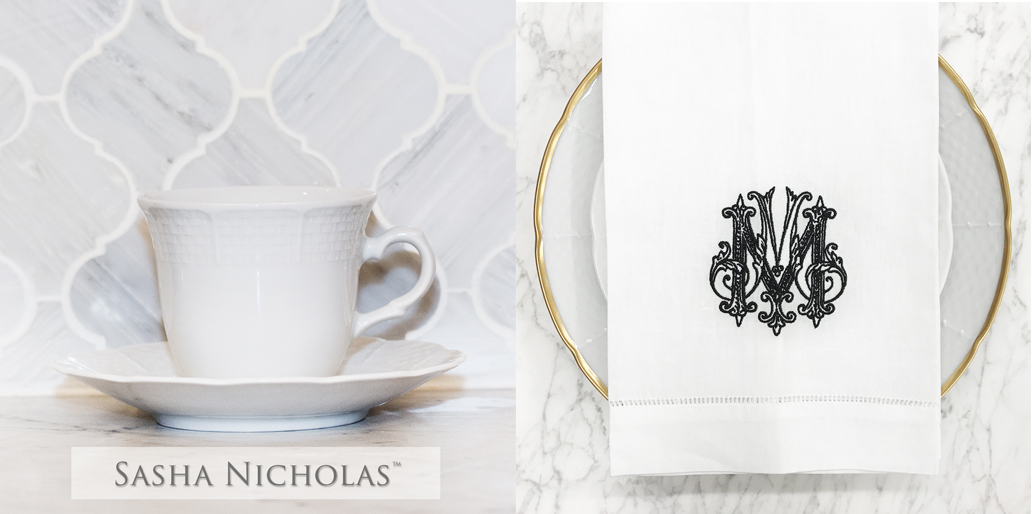 From Left to Right: Burleigh Blue Arden Tea Pot Large, Sasha Nicholas Cake Plate, Weave Simply White Cup & Saucer, Sasha Nicholas Dinner Napkin