4 Core Registry Essentials
Styling a tablescape for an wedding, event or holiday does not require a lot of work as one may think. It really comes to down to the simple idea of having 4 Core Essentials that lend to the atmosphere while fulfilling the needs of your guests.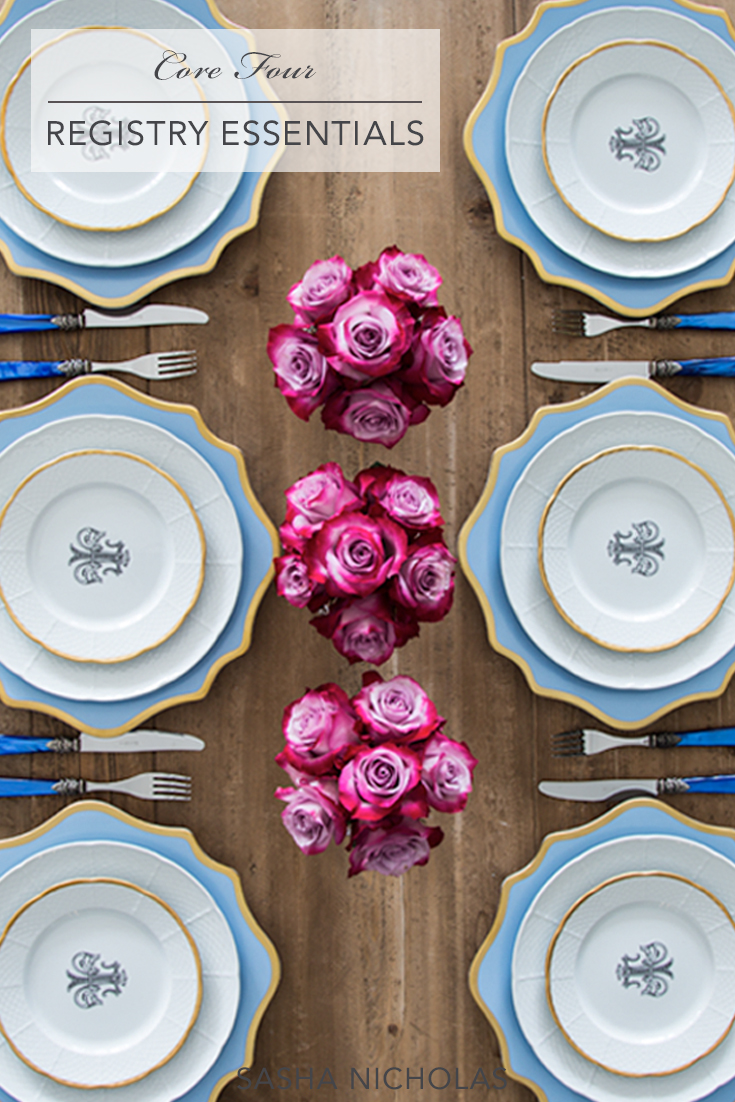 Sasha Nicholas has so many options of pieces, patterns, colors, monogram styles and more to help you create the custom look that is sure to go with any occasion. Here are our recommendations for creating your tablescape with our suggested basic 4 Core Essentials.
First we recommend beginning with deciding what occasion, event or holiday you are trying to stylize for. Is it your wedding? Or do you just want to have a beautiful display when your family comes over for Thanksgiving or Christmas? These suggestions do not even have to be for a special occasion, they can be used to create even your everyday table setting.
Once that has been decided and what look you want, here are our "perfect table" 4 CORE ESSENTIALS: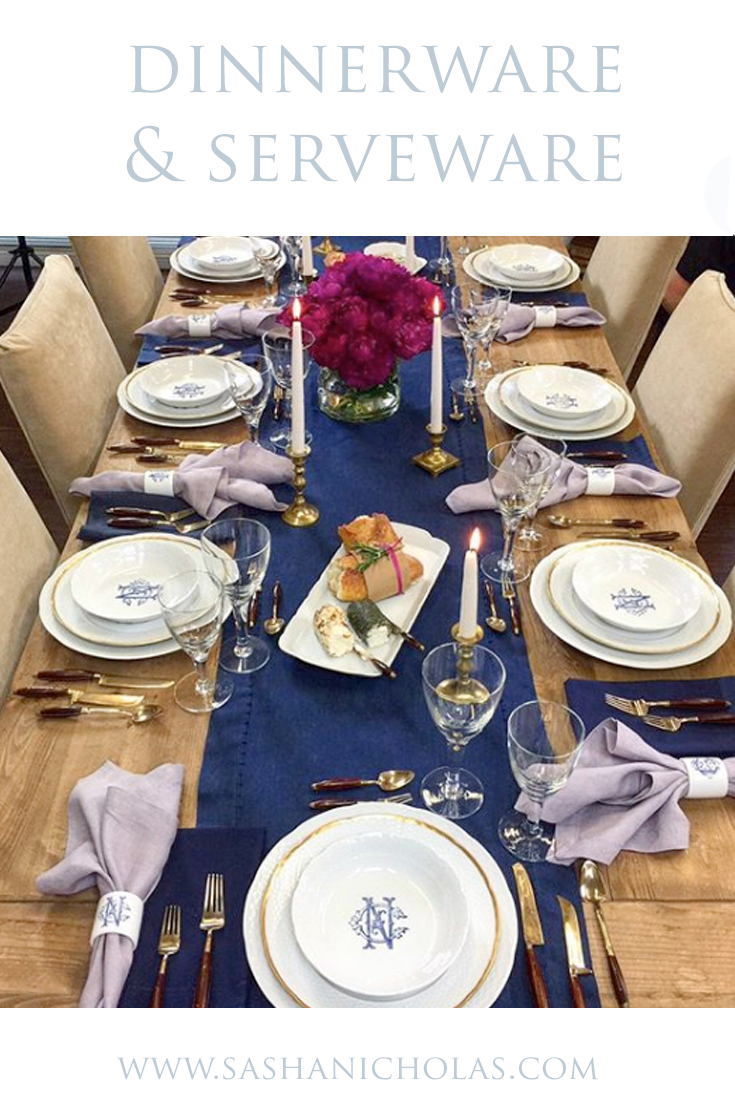 The most necessary pieces are a Dinner Plate, Salad Plate, And Soup Bowl. Create your own custom pieces at www.sashanicholas.com with your own monogram for a personalized touch in our signature colors. Also let us help you create the perfect look in person at our boutique (9752 Clayton Rd Saint Louis, MO 63124) where you can mix and match them with a Sasha Nicholas Specialist.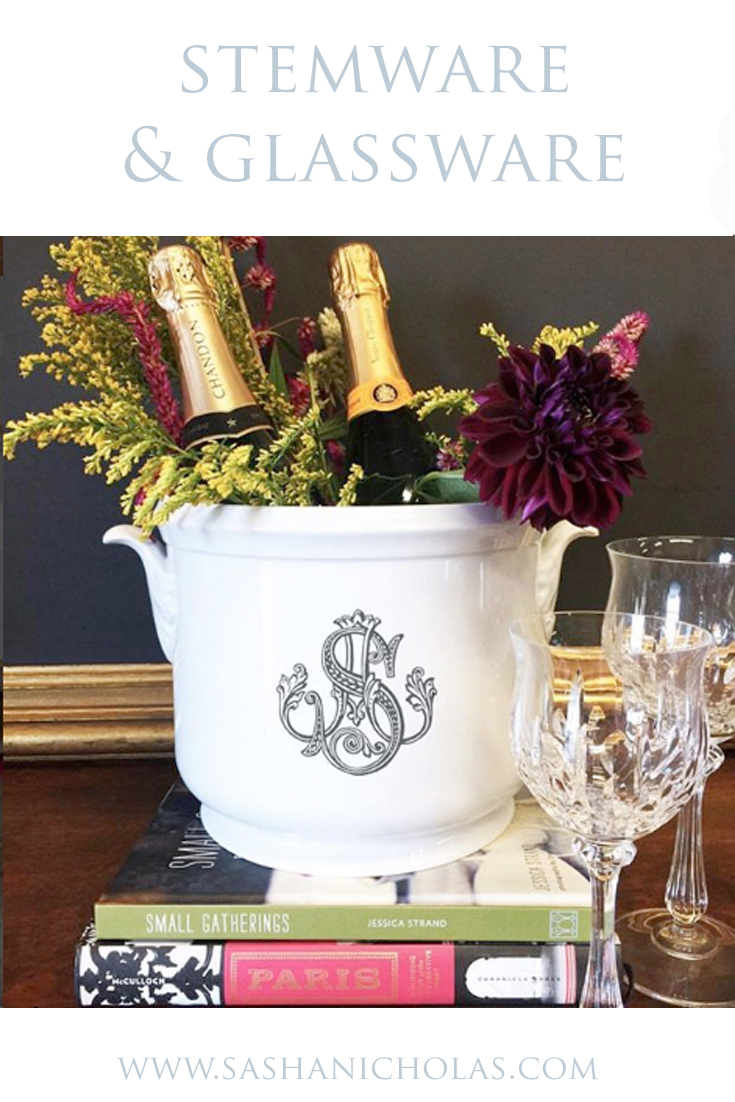 Next, what your guests will drink out of should be your next choice. There are many options available, but it is most common to have a wine glass (red or white) or champagne flute, accompanied with a water goblet. Our personal favorite right now is the beautiful crafted crystal glassware by Waterford available here.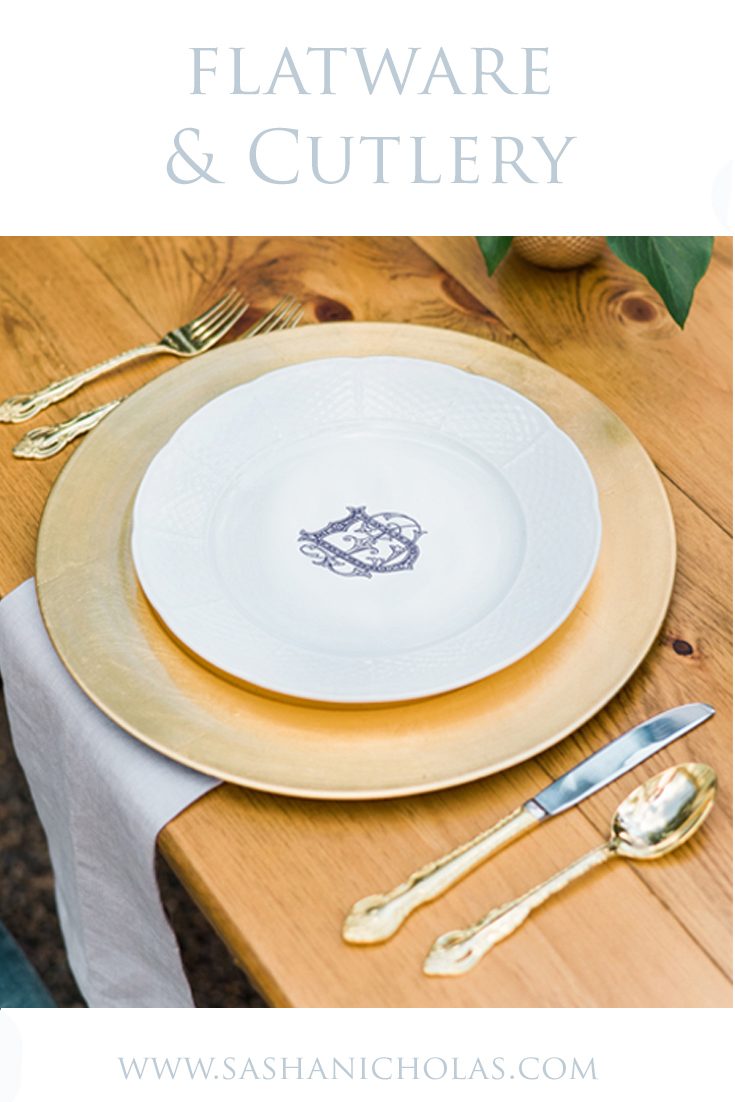 Onto everyone's favorite portion of the dinner...eating. And in this case you will need to include a choice in flatware. When including meat into your menu then cutlery will also be necessary. Your flatware and cutlery options can go beyond basic depending on the color and pattern chosen. We recommend the Le Perle flatware sets that you can view here, and the Victorinox rosewood knife sets available here for your serving purposes.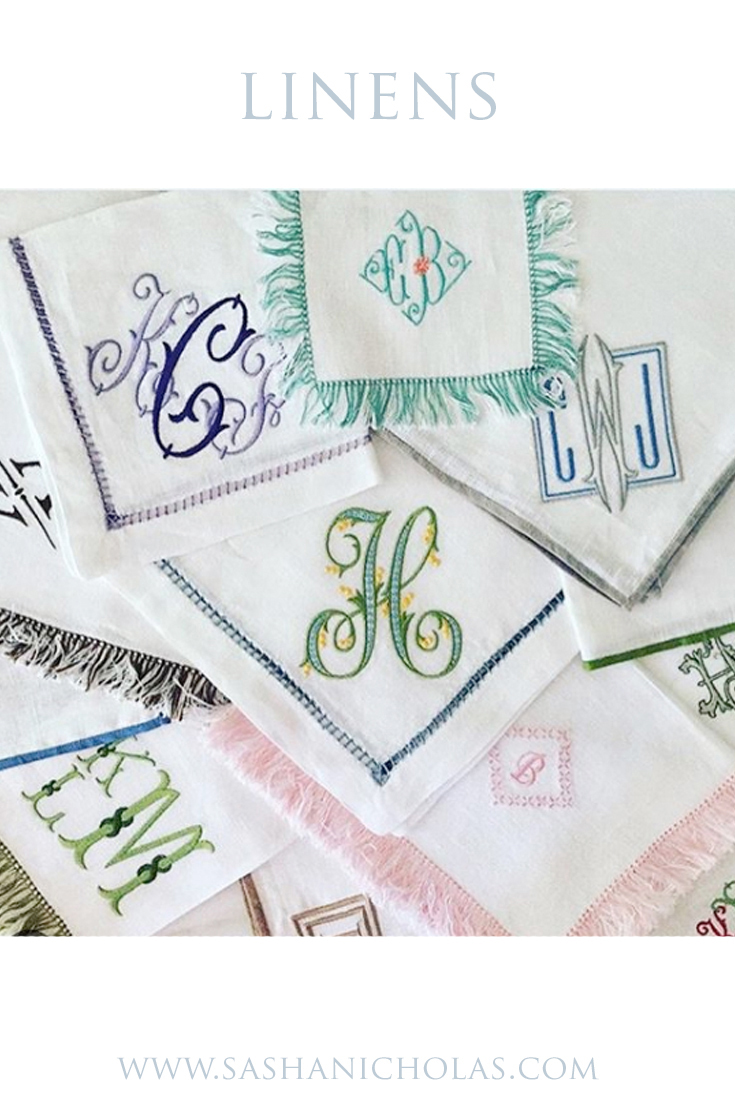 To add more flair and function to your tables, linens are going to be your last essential. Choose a pattern or color that makes the whole table come together based on the type of event. Sasha Nicholas can really elevate this by creating you personalized linens along with our custom monogrammed oval napkin rings available here.
These 4 Core Essentials are what we believe at Sasha Nicholas to be the basic necessities to any tablescape. The most important aspect to remember to be enjoy the process of creating your look, and make it one your proud to show off.
For more registry ideas and to see our current registry favorites, read our blog. If you need further assistance, or for any other inquiries, please email us at orders@sashanicholas.com or call us at 888-877-5230
Meaningful Wishes,