Pre-Thanksgiving Feast for Modern Day Lady Pilgrims
We are thrilled to be apart of this sweet family event, and be amongst some amazing vendors for this Thanksgiving photo shoot by Cloche Designs.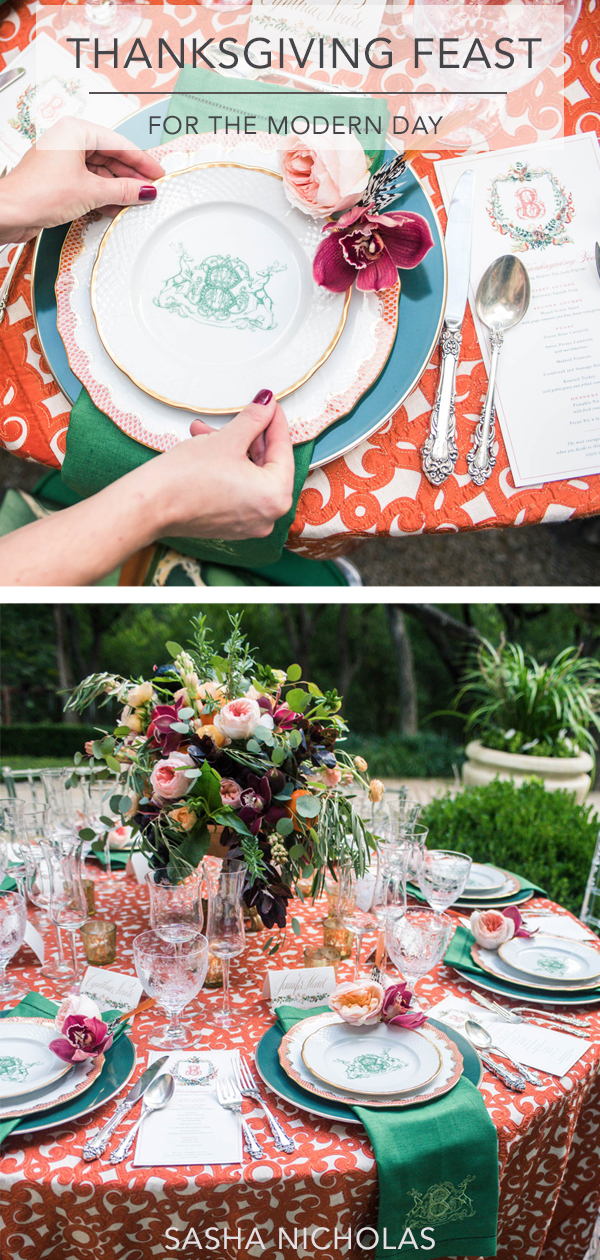 These photos, including the work of not only Sasha Nicholas but Dixie Design, Do Say Give, and Inslee, express the true meaning of giving thanks with true elegance and beauty. A special treat was taking the idea of a "kids table" at your Thanksgiving gathering, and then elevating it to another level by incorporating the same details as the head table. You can read the original Cloche Designs blog post here.
Photography by: Parish Photo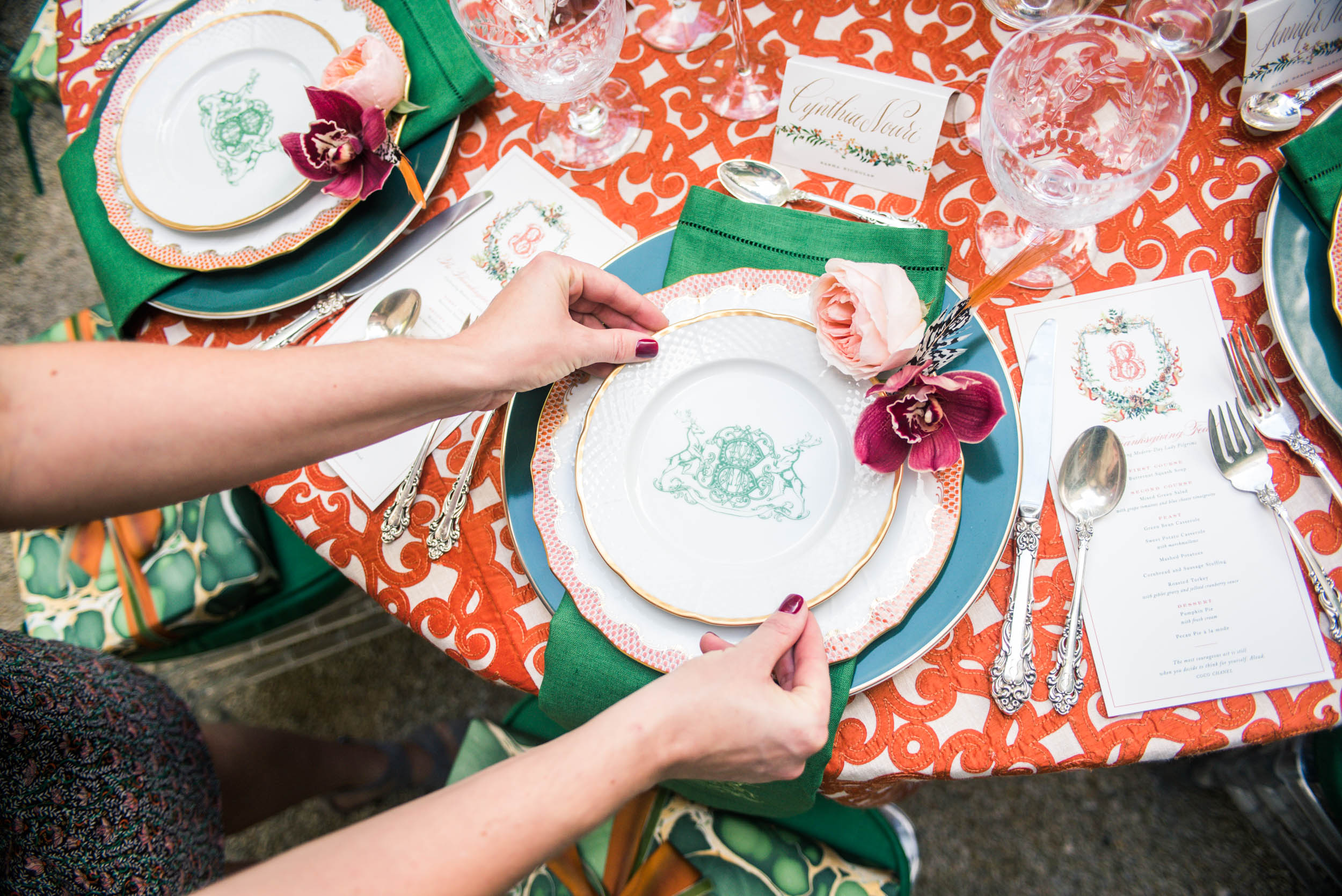 Featuring our Sasha Nicholas Custom Monogrammed 24K Gold Salad Plates, Rust Fish Scale Herend Dinner Plates, Pine Green Henley Chargers, and Our Sasha Nicholas Custom Monogrammed Champagne Bucket.
"Cloche is a lifestyle brand that specializes in full-service event planning and design. Our philosophy is boutique service--we aim to serve a smaller clientele in order to genuinely connect with our clients so that our work is infused with what is most meaningful to you. Cloche brings a combined twenty years of professional experience, extraordinary client service, joy, artfulness and passion for lovely details to you."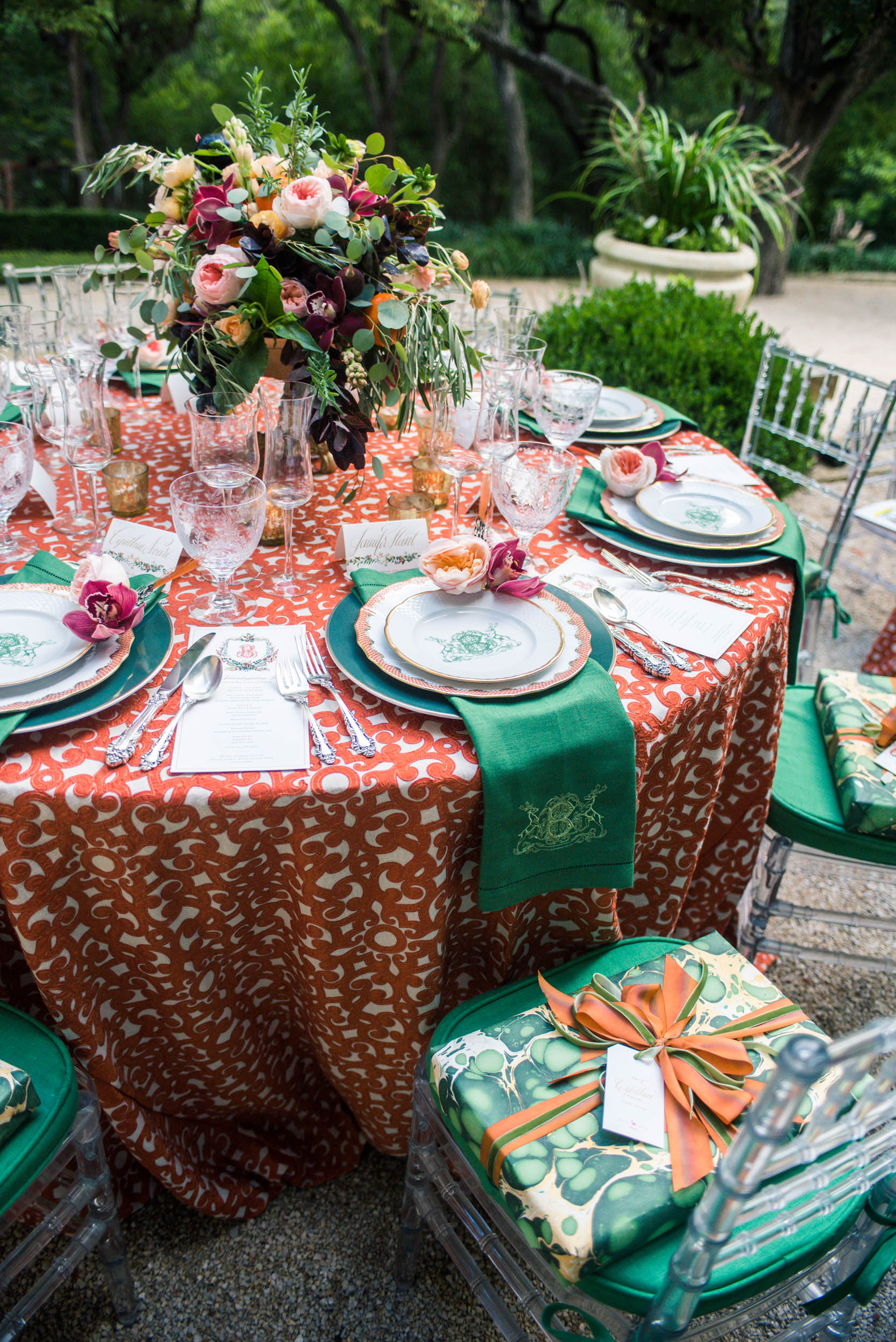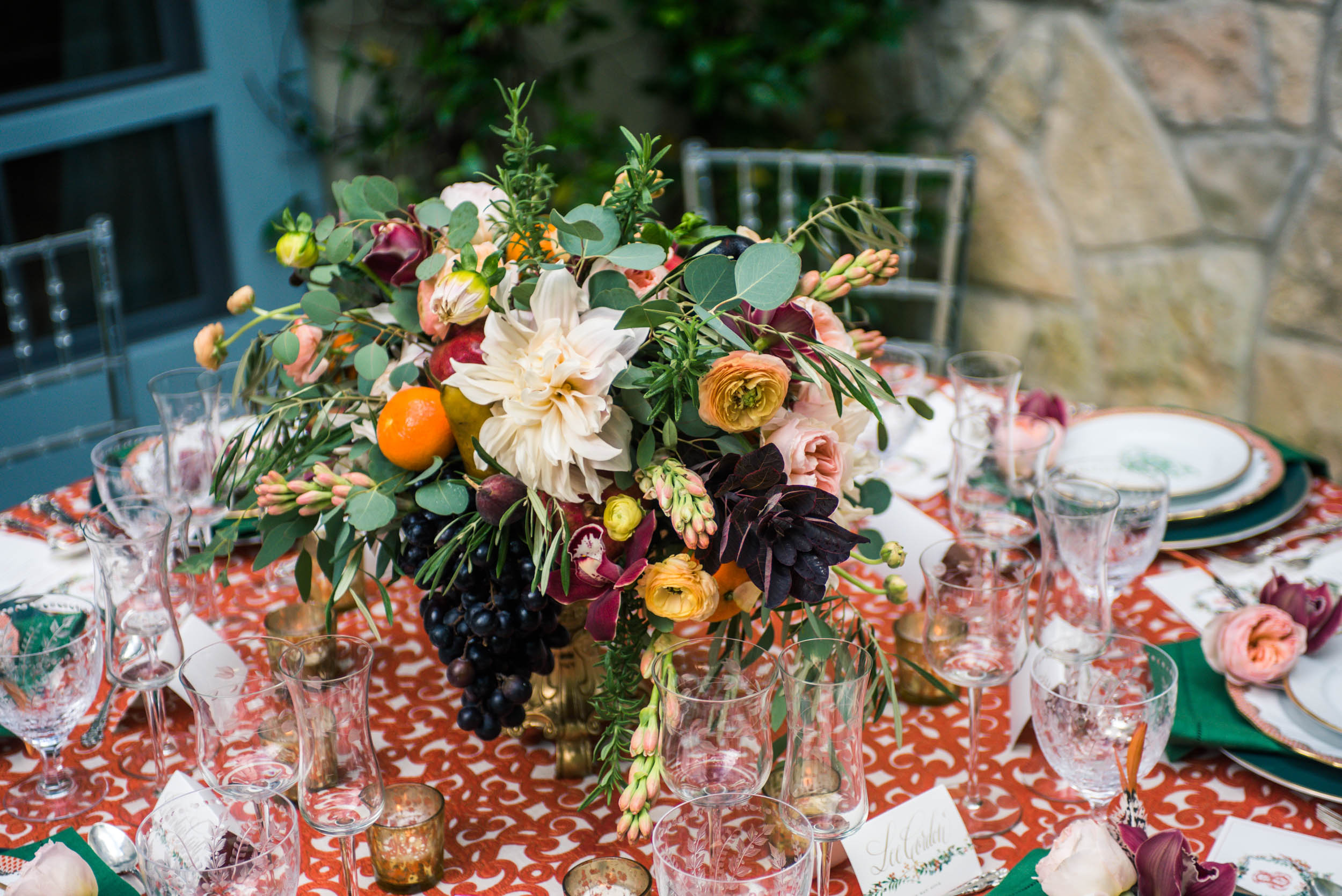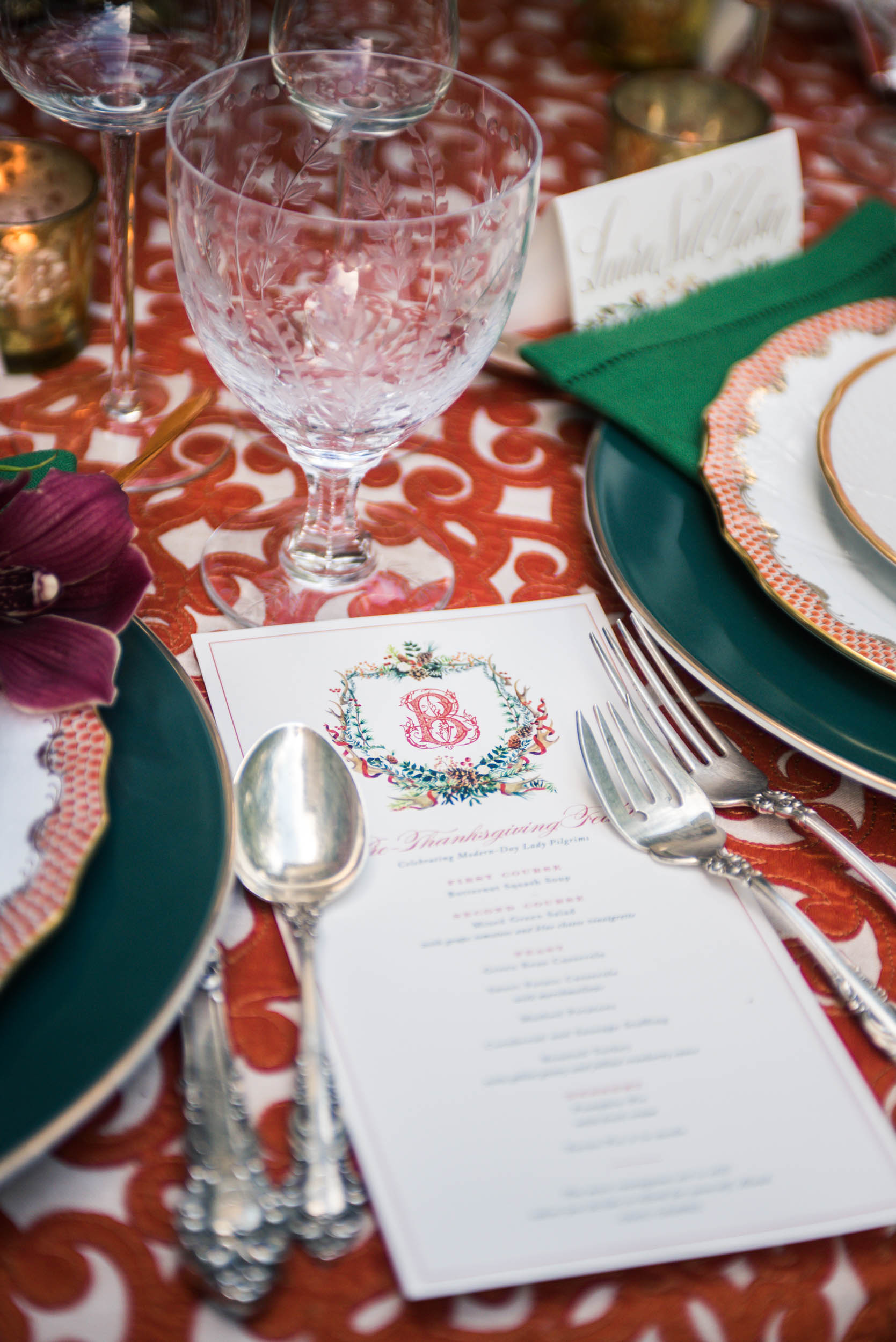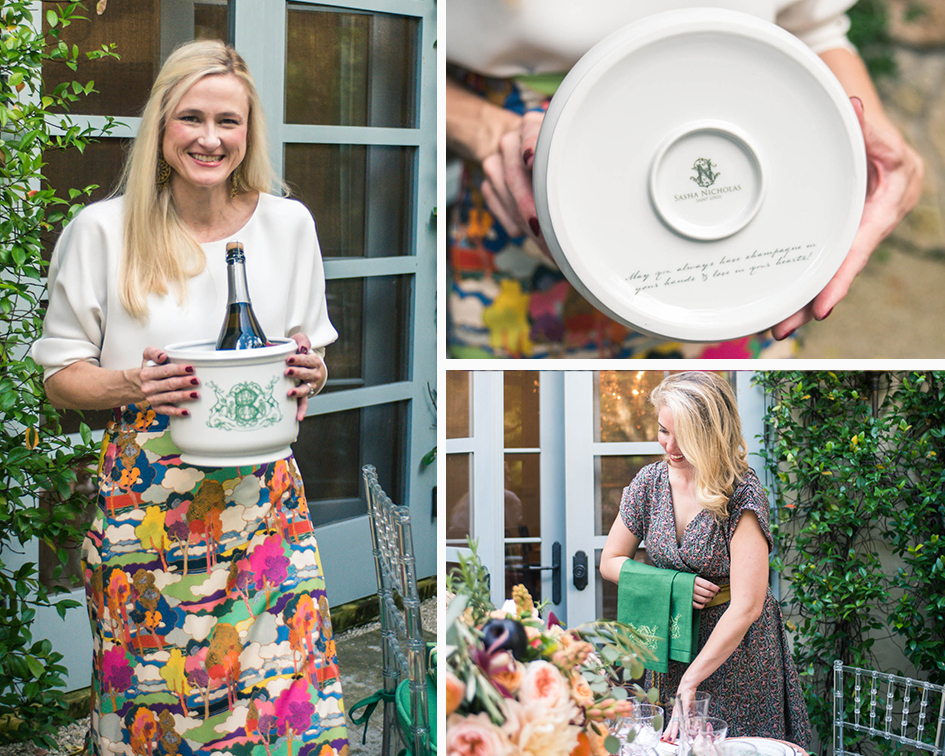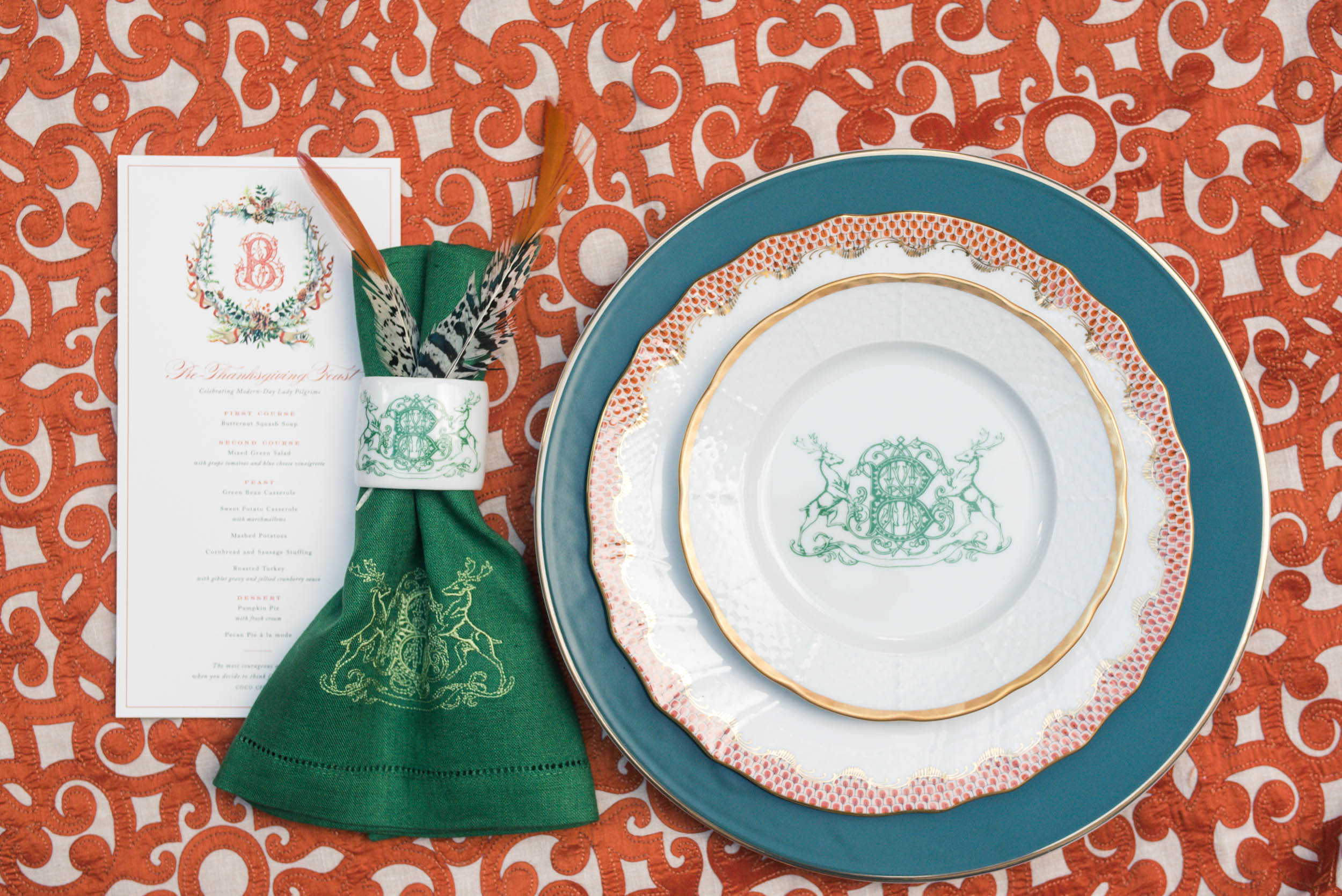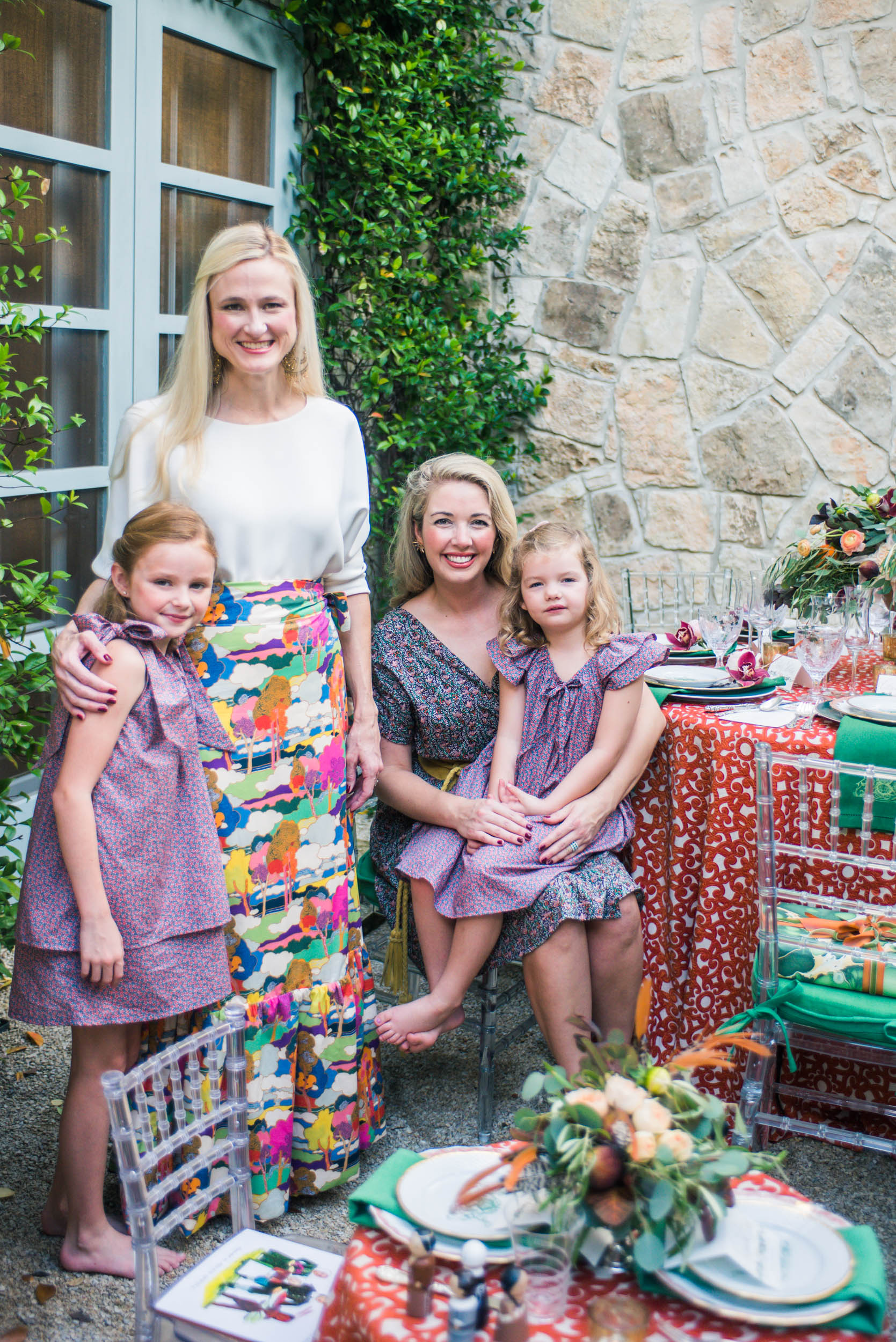 Meaningful Wishes,