Table Talk - All About Chargers and Tips On How To Use Them with Myka Meier
"Be able to set a table so that you feel like you're dining, not just sitting and eating." - Marilyn vos Savant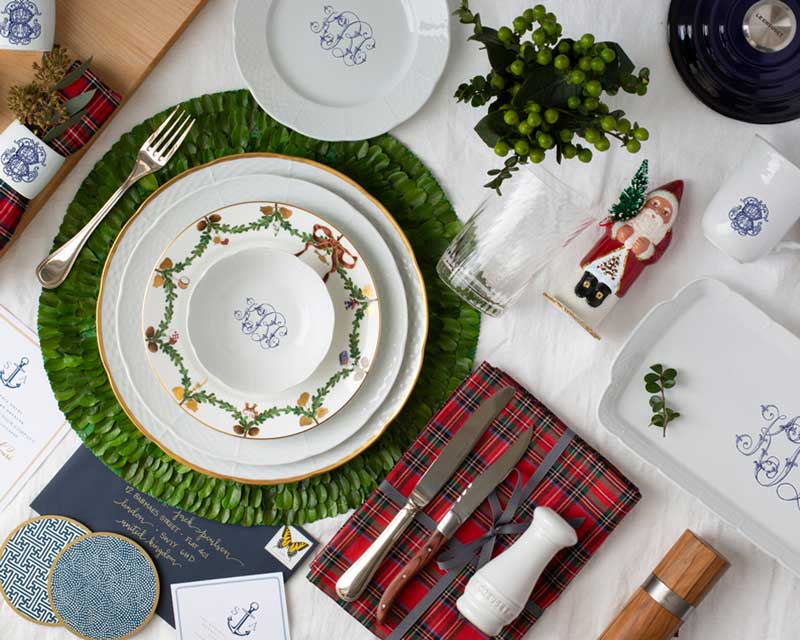 We often receive questions on how to use Chargers and what their purpose is in a proper place setting. We absolutely love Chargers because of the elegant touch that they lend to any tablescape. Our custom monogrammed Chargers made from exquisite European porcelain that can not only be personalized with one of our Sasha Nicholas hand drawn monograms, but also by adding a custom message on the back - even handwritten. This makes for a wonderful dining experience at your gatherings with family & friends when they flip over their Chargers to read the heartfelt quotes, song lyrics, family recipes, or personal messages on the back.
To best answer all of your questions about Chargers we asked founder of the etiquette school Beaumont Etiquette and our close friend, Myka Meier, for her advice and proper use of the pieces. Keep reading for all her table tips about Chargers and for more about Myka.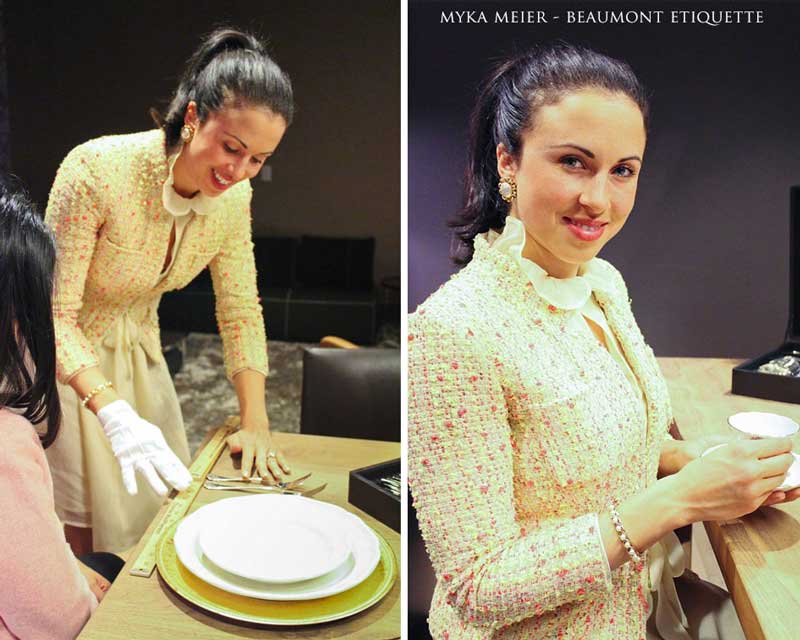 1. Is there a proper way to lay a table before a dinner if I want to incorporate chargers?
A few points to remember: chargers should be equidistant from one another around the place setting. They should not ever hang over the end of the table. I tend to set mine half an inch from the end of the table so that the plate sits a little further in…however there is no exact measurement in formal etiquette that you must know. The main point is that you never want someone to have to pull a charger closer to them in order to properly eat. Chargers can be on the table with the napkin in the middle or napkins to the left of the place setting when your guests enter. Remember that silverware should all line up at the bottom and should also be equidistant so you create a gorgeous mirror effect across the table. No food or drink (not even water!) should be on the table before guests sit.
2. During dinner, what happens with the chargers during the meal, or should happen?
The first thing to note is that the word "charger" is used commonly in America, but it is actually formally called a "service plate". The service plate, or charger, is laid down at the beginning of the meal and typically stays for some or all of the courses before the main entree. Once the entree is served, the charger is taken off the table and replaced with the main dining plate. Dessert should never be served on a charger.
3. What is the purpose of the charger on a table?
Chargers serve a few purposes pending the table and meal. Chargers may come in all different materials, both formal or informal, and can be used to protect tables from heat and condensation of plates, or can simply be decorative. Food should never be placed directly on a charger, and instead only on plates.
4. What should one keep in mind when choosing chargers for a dining event?
Check to make sure the size is correct. Most chargers are typically up to 14 inches in diameter. I always make sure to match the formality of the place setting with the material of the charger. For instance, if you are having a beautiful 4 course holiday dinner with a white table cloth, I would choose a beautiful porcelain material.
5. What way do you personally like to include chargers into your own table designs?
Whenever I want my table to really pop, I always include chargers. I think when the table is set and guests walk in, it adds the wow factor that makes a guest feel extra special that you created such a beautiful welcome. Hosting and table setting etiquette is all about making your guests feel special and taken care of.
6. What about the Sasha Nicholas chargers do you love the most?
I love chargers that have a gorgeous rim that really stands out underneath the plate, such as the Weave 24K Gold Charger Plate or Gold couture wreath monogram design.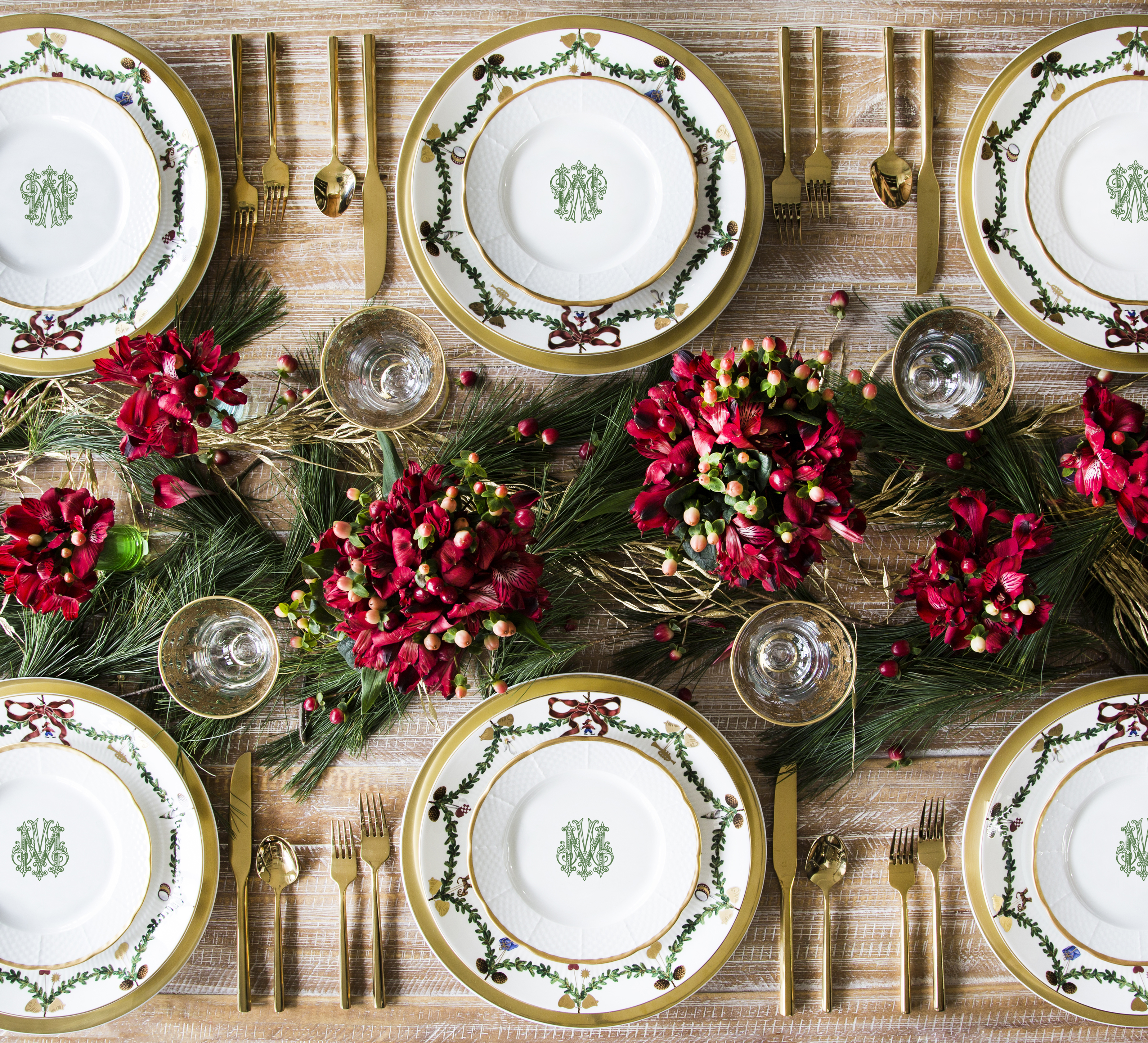 Contact us today for table styling assistance, personalized wedding registry, or for more on Chargers and how to incorporate them into your table. Also, Click here to read our previous blog featuring Myka and her Tips For Creating The Most Enchanting Table Tops like the one pictured above that she collaborated with us to create. This stunning design features the incredibly popular Royal Copenhagen Star Fluted Christmas dinner plates. This collection is only available in a limited capacity through the holidays so contact us today to get yours in time for your holiday gatherings.
Meaningful Wishes,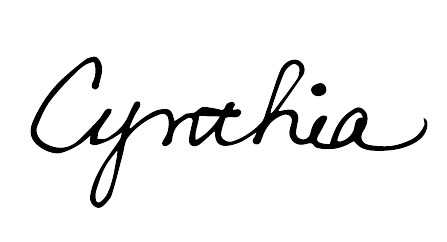 More about Myka Meier and Beaumont Etiquette; "Myka Meier proudly opened Beaumont Etiquette to bring a fresh and modern perspective to the industry. Breaking down the stereotype that etiquette is perceived as outdated, inaccessible or even a lost art form, Myka designed traditional etiquette courses with a modern spin — that are not intimidating to learn. Combining her experience in cross cultural communications, passion for etiquette and desire to instill both confidence and knowledge, Myka offers innovative and empowering courses through Beaumont Etiquette.
A dual American and British citizen, Myka is a consultant specializing in international social and business etiquette and protocol. Myka studied at multiple traditional etiquette schools in the United Kingdom and trained in London under a former member of The Royal Household of Her Majesty the Queen. Furthermore, Myka attended the prestigious Institut Villa Pierrefeu finishing school in Glion, Switzerland and has been formally trained in Continental European, British and American etiquette.
With a degree in communications and over 10 years experience in the luxury, lifestyle and fashion markets, Myka worked in both New York and London focusing on PR and integrated communications for international celebrities, global CEOs and some of the most esteemed consumer brands. Myka has worked with members of the British Royal family and had two years experience working on a global endeavor initiated by its patron, His Royal Highness The Prince of Wales.
Myka co-founded The Plaza Hotel Finishing Program with Beaumont Etiquette in 2016. Beaumont Etiquette became an official etiquette partner of the Downton Abbey: The Exhibition in 2018."